INTERVIEW: Adriana Cavita, Cavita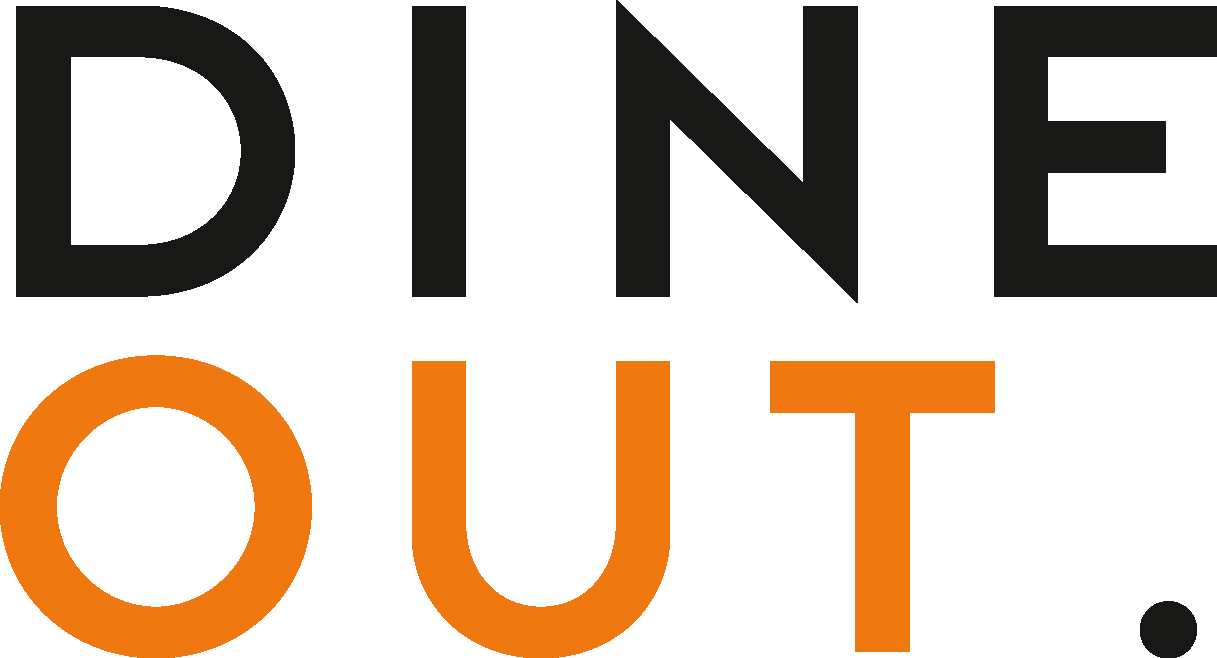 Aug 4, 2021
Mexican chef Adriana Cavita talks to Dine Out about her first solo venture, which will debut in London's Marylebone village in November 
Adriana Cavita has been popping up at some of London's finest eateries in recent months – with residencies including Spitalfield's Hotbox and The Dorchester. But the menu at her eponymous debut restaurant will gently usher diners through the doors more intimately, beckoning them to come and sit by the fire to discover authentic Mexican food that has a tale to tell. Each dish's ingredients weave together memories of people and places important to Cavita, with flavours spiked with family wisdom (and her adoration of dried chillies). 
She had originally planned to open Cavita last year in a different location, but for obvious reasons this was postponed. With a strong 'everything happens for a reason' mindset, Cavita has ploughed on to find a site that better suited her needs.
When it opens in Marylebone later this autumn, Cavita's 70-cover restaurant will have a communal chef's table; ornaments and art from her native Mexico; an earthy, subterranean mezcalería (mezcal bar) with its own entrance – a venue in its own right; and an open fire kitchen at its core.
Street food dishes will include a range of tacos such as baja fish, pastor presa Ibérica and cochinita pibil (the latter two being pork-based). These will sit alongside lesser-known Mexican dishes such as tetelas – triangular-shaped corn masa filled with blue corn and roasted pink fir potato – and calabacitas (with smoked fresh corn, courgette, tomato and morita sauce). Larger plates are based on a selection of moles – from the word 'mōlli' in Nahuatl, meaning 'sauce' – which are integral to Mexican cookery and made differently all over the country.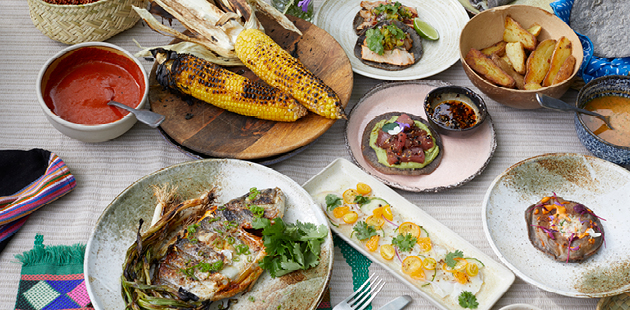 WHERE ARE YOU AT IN TERMS OF PREPARING FOR THE LAUNCH? 
At the moment, we're looking at the kitchen and interior design. And of course, now is the time to think about the team and all those things. There are a lot of preparations, like bringing items over from Mexico that I would like to have at the restaurant, such as art and pottery. There are a lot of goods in terms of plates that I can buy over here, and I'd absolutely love to have as much as I can from Mexico.
HOW DOES IT FEEL TO BE FINALLY LAUNCHING YOUR FIRST SOLO VENTURE?
I am very happy and excited. I've been here for many years, but now I feel ready to open my own place. I suppose if I had done this some years ago, I would have been more stressed. Obviously, there is a little stress all the time, but I feel more confident now about what I want to do and what I want to show to my guests. I've lived in London for six years, so now I have more of an idea of what I think I can give to the public here.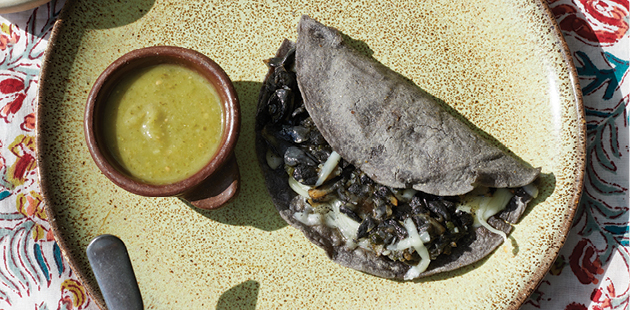 WILL YOUR RESTAURANT BE BRINGING MORE AUTHENTIC, TRADITIONAL MEXICAN INGREDIENTS WE MAY NOT HAVE SEEN MUCH ON UK MENUS?
There is still a lot of room for traditional Mexican food in the UK. Even though I've seen lots of Mexican restaurants opening, I feel that the way I do it – with the use of charcoal and a little bit of wood with the open fire – is going to bring more of the real flavour from Mexico.
WHAT ARE YOUR FAVOURITE INGREDIENTS TO WORK WITH?
That's a hard question. I love herbs in general – and it obviously depends on the herb, but I like to use both fresh and dry. I always try to incorporate my own style with herbs on the menu. And I love to use dried chillies in my condiments, sauces and marinades. They give me a lot of diversity. I want my food to be elegant but with simplicity. I don't like to be very complicated with my food – and even simple food can often become complicated. Starting with good products always makes the difference.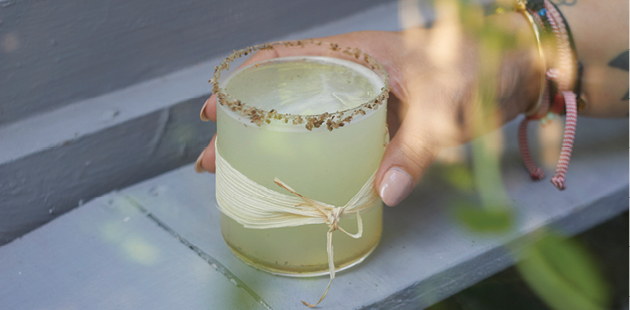 CAN YOU TELL US MORE ABOUT THE MEZCAL BAR?
It's going to be a little mezcalería called Mayahuel, who in the Aztec tradition in Mexico is the goddess of agave [the key ingredient in mezcal]. In this area I would like to have a small selection of my favourite mezcals and use the space to talk about mezcal, so my guests can learn more about it. And there will be a menu of small plates served down there; little bites to share. It will be important to create a different vibe downstairs in Mayahuel. I want to create the feeling that it's almost like a cave, which is important to me, because in Mexican culture there is a strong connection with the earth. 
YOU'VE LIVED IN LONDON FOR A WHILE, WHAT DO YOU LIKE ABOUT THE CITY'S DINING CULTURE?
In general, I love the city, its vibe, its heritage and architecture. That's important for me, as I come from Mexico where we have so much history and diversity. London has it too – in terms of culture and restaurants It's a good space to do what I love – cooking – and share that with the people who live here. It's a tough time for restaurants here of course, but we need to remain positive. 
You may also be interested in…