Feature: Inside Dining Out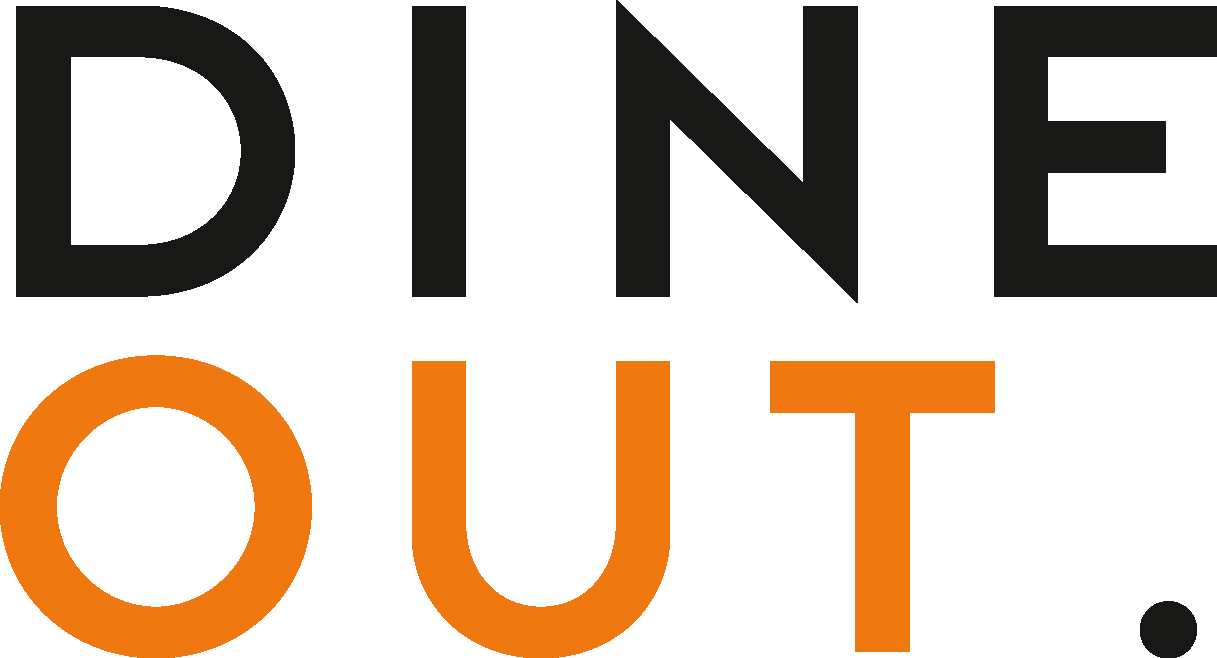 Jul 6, 2022
Pull up a chair as we shine a spotlight on a select group of operators, tucking into their views on current business and the future of the restaurant industry
What a difference a year makes. The 2021 edition of Inside Dining Out explored an industry on its knees, buckling under the weight of Covid-19. Now, glimmers of light shine on the sector, with businesses new and old emerging from the pandemic with every intention of building back better. While things are far from ideal (did anyone order an industry-wide staff shortage? How about a national cost-of-living crisis?), they are looking up.
The next few pages, featuring seven wonderful restaurant brands covering a broad spectrum of categories and cuisines, are bound to cement your belief in the above and give hope for the prospects of tomorrow. Hey, maybe it will even inspire you to share your story in next year's Inside Dining Out chapter. If you'd like to be considered, please email: [email protected] But for now – on with the show!
---
Bubala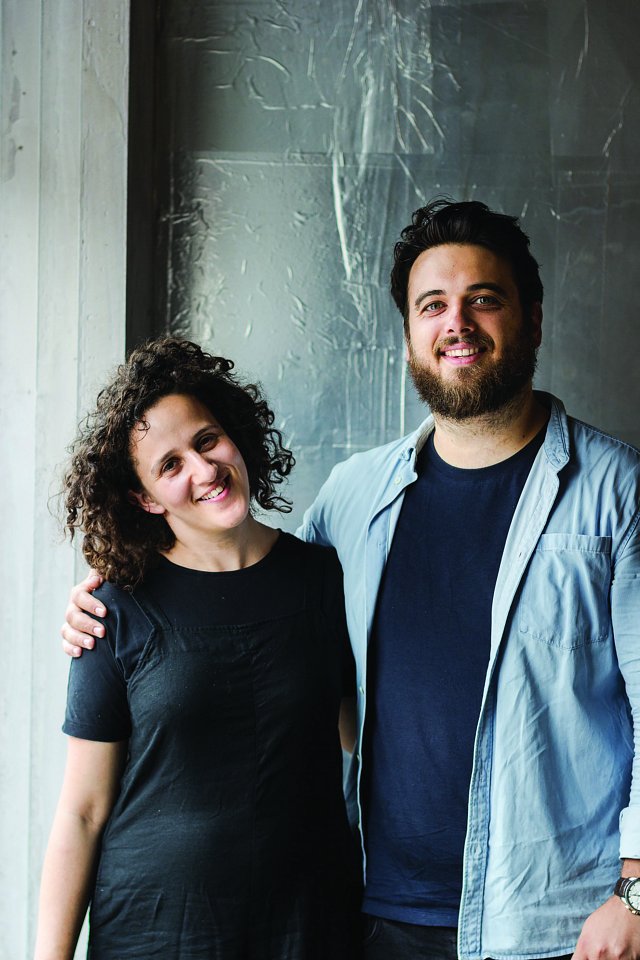 Name & job title: Marc Summers, owner and CEO
No. of employees: 45
Openings & expansion: We opened Bubala Spitalfields in 2019 after a series of pop-ups and we are about to open our second site in Soho.
Business evolution: We recently partnered with Dishpatch and created a Bubala Mezze meal kit which is delivered nationwide. We also added a retail range of dips to our offering; it is currently stocked in Supermarket of Dreams in Notting Hill. We launched our Bubala Catering and have catered for quite a few large events. We are looking to expand this even further in the next year. 
Employee prospects: A few months ago, we ran a company-wide survey to assess where we are as a business. We collected data that will help us improve even further as employers. Training and cultural values are a big focus at Bubala. The senior members of the team have seen pay rises of 20% over the last year. We hired 30 new people to gear up for the second site opening as well as opening seven days a week at Bubala Spitalfields. The biggest progression we have seen is from junior members of the team to senior managers in the space of six months. We host monthly training with suppliers as well as in-house training.
Head chef spotlight: Helen Graham, former head chef at Bubala Spitalfields, has recently been promoted to executive chef across sites. Helen and I have been working together since Bubala was just a pop-up. She's very creative in the kitchen; we work on ideas together and then she develops the most amazing recipes!
Tackling the challenges of 2022: Inflation has been a challenge; customers now perceive eating at Bubala as slightly more expensive than pre-pandemic. We've always wanted to provide excellent value for money and are constantly focusing on finding ways to do so. We are looking for ways to work with our suppliers to ensure customers are not affected too much in terms of prices. Staffing is obviously a big challenge, but I do feel the industry needs to be more positive to attract great talent. We are offering a shorter working week, reducing the number of night shifts and providing access to mental health help. We have some exciting opportunities in the pipeline across both sites once Bubala Soho is open.
Goals for the next 12 months: Making Bubala Soho a big success while ensuring Bubala Spitalfields continues to perform well. We will be introducing a new private dining room to Soho in the next few months and then we can start planning more for 2023!
---
Burger & Beyond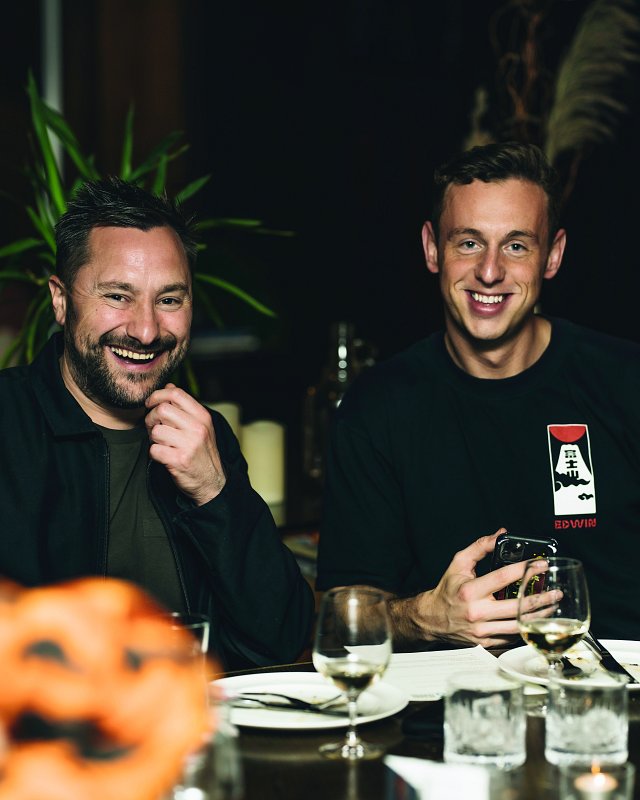 Name(s) & job title(s): Craig Povoas (pictured left) and Tom Stock (pictured right), directors
No. of employees: 73, increasing to almost 100 with the opening of our new Borough restaurant.
Openings & expansion: We opened our first restaurant in Shoreditch in 2018. The plan was to open 8–10 restaurants in London over the next six years – obviously that took a hit with Covid. We have just opened our new Soho restaurant, and Borough is upcoming in early July. We plan to open another two  in London next year. Further down the line, we'd be looking at regional expansion too, in places like Manchester, Birmingham and Edinburgh. We'd also like to explore franchising globally.
Business evolution: Despite the challenges of lockdown, we continued to expand. We opened a warehouse in Essex to send out DIY kits nationwide and expanded into dark kitchens across London. We also started Deliveroo from our Shoreditch restaurant which we didn't utilise previously. We continue to trade at some of the most popular festivals across the UK and Europe. We've also just done Abu Dhabi and are in talks to appear at further festivals in the Middle East later this year.
Employee prospects: We'd like to think we have excellent employee prospects at Burger & Beyond! Most of our management team started flipping burgers and have been promoted within the business to more senior positions. A prime example of this is Amy, who started with us five years ago and she is now our operations manager for the events and festivals side of the business. We also do annual pay reviews, promotional bonuses, and team bonding activities.
Head chef spotlight: We offer a competitive basic salary and on top of this, head chefs qualify for our management bonus scheme which can see them earn up to 20% of their starting salary on top. They run the kitchen on a day-to-day basis, stock ordering, team rotas, hygiene and safety checks and training, etc. Creatively, the head chef will work alongside Craig to develop new menu specials and work on collaborations with other restaurants/chefs.
Tackling the challenges of 2022: The challenge of opening two new restaurants simultaneously has brought along many issues, including managing our cash flow. We were never meant to open two places at the same time. Borough was supposed to open at the end of last year. Staffing has also been a huge challenge. One of the ways we've got over this is to restructure our pay. All our staff have received significant pay rises – we're one of the best-paying companies in the fast-casual sector. Another challenge, which hit all restaurants, was the change in the VAT rate. It's made it very hard to trade out of dark kitchens when you build in delivery platform commissions, rent, etc, so we made the decision to move out of a couple of the kitchens that weren't performing as well, shifting them into new restaurants instead.
Goals for the next 12 months: Getting the Soho and Borough restaurants running on full steam as quickly and efficiently as possible. We need to get through a busy summer period of festivals and events and then we'd like to open two more sites by the end of 2023.
---
Dough & Brew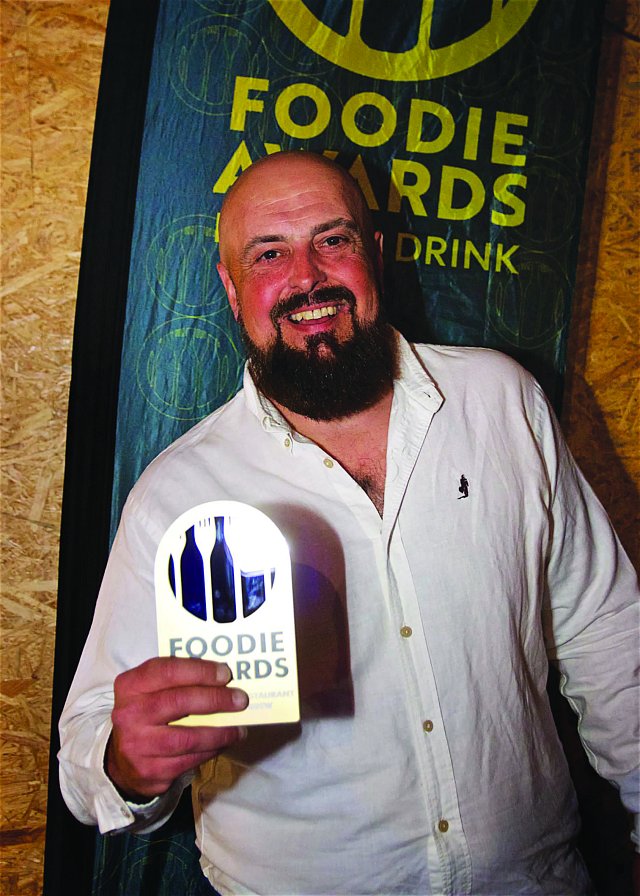 Name & job title: John Martin, chef-director
No. of employees: 20
Openings & expansion: We started with street food and now our mobile operation is growing again. Our new pizza truck will be busy throughout the summer, and our grill trailer will soon be taking on a cheeky new brand, delivering an elevated street menu for premium events. The main restaurant is also looking to expand – we hope this will come to fruition by the end of 2022.
Business evolution: We looked at buying a bakery as part of our expansion plans and developed some incredible products over the past 12 months. Sadly, when we looked at the risk and reward, the risk was just too much. With the current climate, we decided to focus on our core business rather than trying to build something we know little about.
Employee prospects: We have a great core team and are very much about promoting from within. Katie, our general manager, started with us as a barista before we opened our first bricks-and-mortar site, quickly learning all the roles. She demonstrated a passion for the business and helped keep us motivated through the dark times. Several of our team joined us before they left school with weekend jobs and quickly came to us full-time, joining our apprenticeship scheme. We push everyone hard because we want to see them at their best and reward them when they get there.
Head chef spotlight: Jeff runs the kitchen but refuses to be called 'head chef' – he says that's my role! I develop the menu with the core management team (they'll laugh at this because they always say I just do what I want). I take their input but give it our twist. I fully appreciate I'm a nightmare to work for – I'm constantly creating and developing the menus; I'm never satisfied, it can always be better!
Tackling the challenges of 2022: Recruitment is a big one. For some reason, the UK doesn't look at hospitality, especially front-of-house, as a profession. When everyone takes service staff seriously, instead of treating them like servants, then we stand more chance of getting people interested. We have zero tolerance for customers who think they have a right to treat any of our staff badly.  The other issue is the dwindling daytime economy, with people working from home and relying on Amazon. The ripple effect throughout the towns could push a potentially bad economic situation into a disastrous one.
Goals for the next 12 months: Consolidating the business in line with our core offering and developing our customer experience programme to the next level.
---
Macellaio RC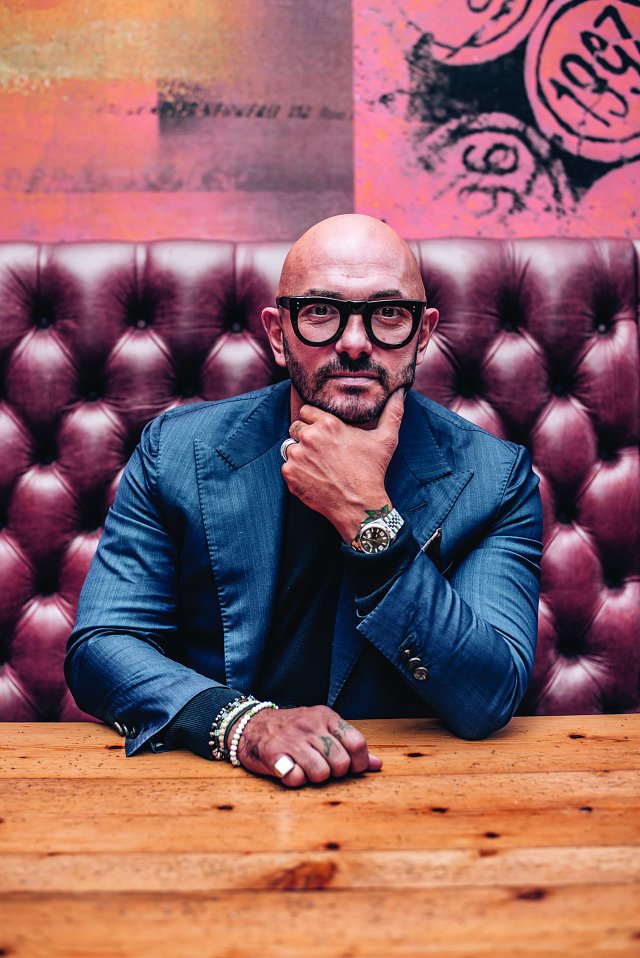 Name & job title: Roberto Costa, founder and CEO
No. of employees: 120
Openings & expansion: We currently have six restaurants in central London branded Macellaio RC. We aim to open three new locations under the same concept in London, together with the opening of two other new concepts: Pesce (based on sustainable fish) and San Daniele (a butcher shop).
Business evolution: Our group has implemented new menu options to satisfy guests' requests, adding different vegetable-centred dishes. And with the current staff shortage, we have invested in our management to motivate younger people looking to work in this industry. 
Employee prospects: We have launched an academy called Matooro, providing young professionals with training that will help them become the new managers of both floor and kitchen.
Head chef spotlight: Salaries are rising and we are working on a new initiative to keep the team inspired.
Tackling the challenges of 2022: It might sound obvious, but clearly Brexit and Covid together have generated a radical change in people's mentality, including the way young people see the hospitality industry, creating a staffing crisis in this sector.
Goals for the next 12 months: To open three new restaurants.
---
Old Stamp House & Kysty

Name & job title: Ryan Blackburn, chef-patron
No. of employees: 19 across both restaurants
Openings & expansion: Our somewhat unconventional approach to fine dining has seen a steady demand for what we offer in this intimate 26-cover space – which is why we are in the process of adding 16 covers after acquiring the next-door building. We are also looking to acquire a further local building to deliver an entirely different dining concept to those offered at the Old Stamp House and sister restaurant Kysty, also located in Ambleside.
Business evolution: Both Brexit and Covid have presented significant challenges to the hospitality sector, in terms of staff retention, the uptick in costs and overall customer expectations. In the face of these, we've had to be adaptable, particularly with decreasing numbers of people willing to work across the sector. We've set out our stall to retain our existing team members, primarily by providing salaries that truly reflect the value of the work they do, enabling them to live and work in what is essentially a tourist-dominated destination.
Employee prospects: Our team members are developed from within and promoted according to their abilities. They are mentored, supported and provided with the training to bring out their best, equipping them with the skills to develop rewarding careers – not just jobs. For too long hospitality hasn't been recognised as a true career path and we are determined that our staff won't feel that way.
Head chef spotlight: It's abundantly clear from my menus that I might be more than a little bit passionate about where I live. My inspiration comes from the fells, lakes and woods of Cumbria, with Herdwick something of a speciality. There's also more than a nod to the region's culinary heritage, which over the years, I've reinterpreted and updated.
Tackling the challenges of 2022: Many of the lessons we learnt during Covid have stood us in good stead. As a result, flexibility, adaptability and sheer determination have got us through to the other side, as well as our amazing team, who work with us towards the same objective.
Goals for the next 12 months: I'm excited about the expansion of the Old Stamp House and the challenges that it will inevitably bring. I'm also hugely excited by the work we are doing in the build-up to delivering an entirely new dining concept, especially seeing as it's been a long-held ambition of mine – but I won't say any more for the time being…
---
Pappy's Texas Barbeque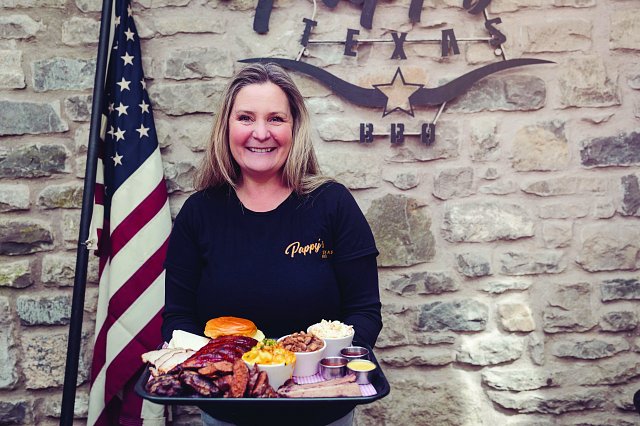 Name & job title: Robin Perris, founder and pitmaster
No. of employees: 10
Openings & expansion: Following the success of our pop-ups and the impact of the pandemic, Pappy's diversified its at-home offering with the addition of meal kits and smaller portions of smoked meat. This enabled us to spread a little Texan taste across the UK. As restrictions lifted, this spread to a takeout service and eventually the start of our summer Smokehouse Courtyard Bar & Grill. Pappy's Taco Bar also launched this year, combining our smoked specialities with punchy Mexican flavours to create Tex-Mex with a twist.
Business evolution: The pandemic really made us change the way we operate. We are now more consumer-facing and the opening of our online shop allowed us to reach a much larger demographic. It gave us the time to think about what we wanted next for the Pappy's mothership. 
Employee prospects: We offer all kitchen staff training on our pit crew and smokehouse. This is something unique and allows me to pass on the history and years of tradition that I learnt from my pappy and grandfather in Texas. We have high hopes for the future and growth of Pappy's and want to bring strong, committed staff with us. As we grow and develop the brand, there are various management opportunities alongside managing the opening of new locations. 
Head chef spotlight: Our head chef, Mark Robson, has been with us since March. He manages the kitchens for both restaurants – our Bar & Grill and Taco Bar. Alongside this, he manages the kitchen team, our health and hygiene procedures and ordering. Mark is a key player on the pit crew and is responsible for developing and introducing new dishes to both menus.
Tackling the challenges of 2022: Our biggest challenges have been price increases, rising energy costs and tackling the staffing shortage. We need the right number of people to grow and keep up with demand.
Goals for the next 12 months: We want to establish our most recent opening, Pappy's Taco Bar, both locally and nationally. We want to grow the team so we can bring the right people along with us, expand our avenues and make Pappy's more available to the whole UK. Ultimately, we would love to open in other locations. 
---
Rosa's Thai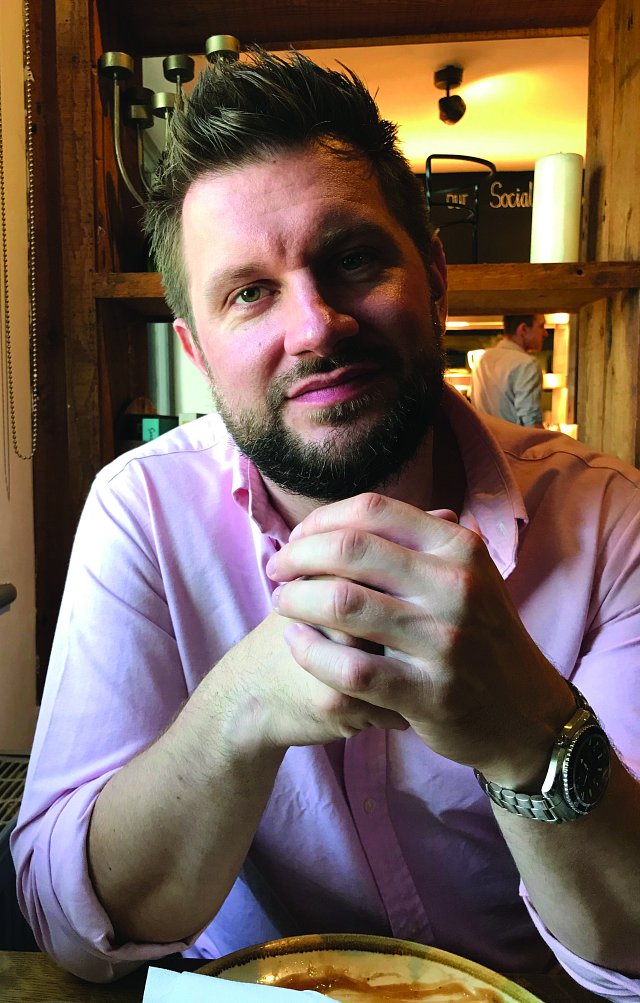 Name & job title: Tom Cousins, operations director
No. of employees: 550
Openings & expansion: Eight new openings this financial year, expanding our presence outside London predominantly.
Business evolution: Rosa's is already a much-loved brand, so in essence we haven't really changed who we are or what we are trying to do in the last year. However, we have made a few key additions to the senior management team to help us grow to the next level. It feels like an exciting place to be right now!
Employee prospects: Internal progression is a very tangible thing in Rosa's. We have some lovely 'success stories', where waiters have grown into managers, kitchen porters into head chefs, etc – and of course, I joined the business a year and a half ago as operations manager, before being promoted to operations director last December. This year we opened our 'Wok School', turning one of our restaurants into a training centre for our Wok Stars of the future. We have also recently launched our 'academy' for managers. The goal? To upskill our people and aid their personal growth.
Head chef spotlight: A Rosa's head chef earns a ballpark figure of £42K–£45K on track earnings. They are responsible for all day-to-day operational management of the kitchen, leading from the front-line and setting the example when it comes to food quality, safety and standards.
Tackling the challenges of 2022: I think the biggest challenge of 2022 so far is the fact that we've had no prolonged period of consistency. The landscape is constantly changing – emerging from a Covid world, staffing challenges, calories onto menus, cost of living increases… It has never been more necessary to think and act with agility, whilst not losing sight of the overarching goal for your business. Having the right people in the team is about the only thing that can make these challenges any easier. 
Goals for the next 12 months: To launch eight fantastic new restaurants and grow the Rosa's family!
---
You may also be interested in…