Feature: Grand Designs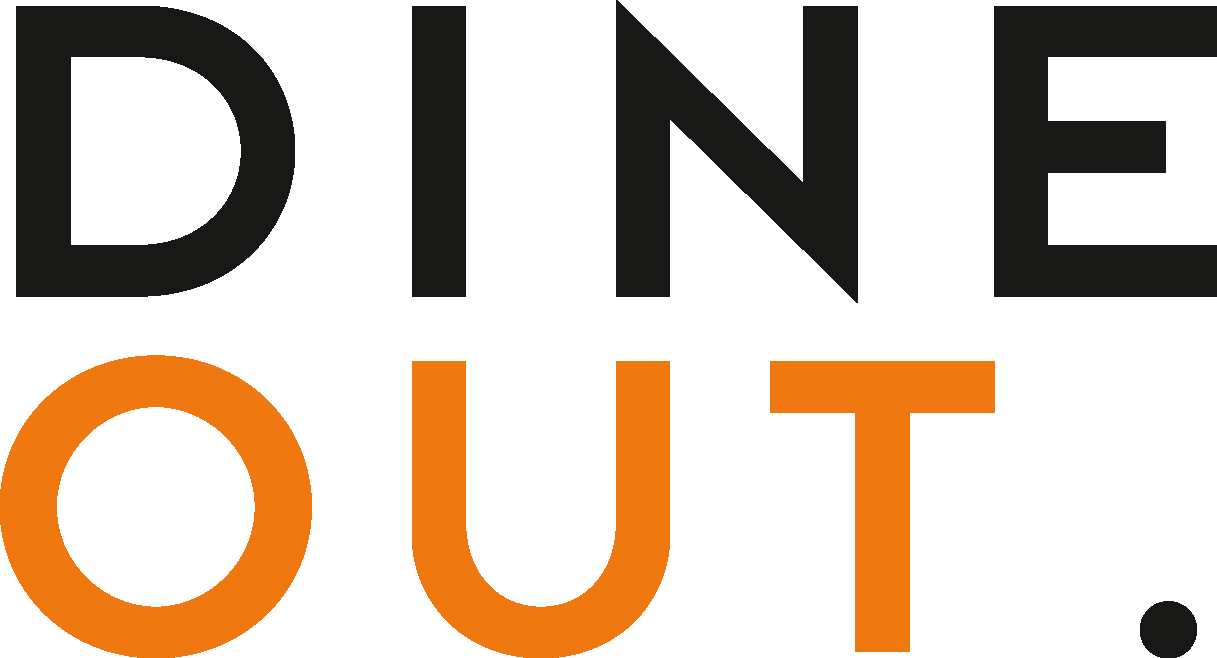 Oct 13, 2023
Your menu might be other-worldly, but if your restaurant space is cluttered and your kitchen dysfunctional, customers are unlikely to seek your venue out time and time again
Design is a critical and yet often underestimated element of every out-of-home occasion. While your staff require adequate space and facilities to carry out their roles with efficiency and ease, your guests desire an atmospheric, welcoming and memorable setting that elevates the dining experience. So, whether you're new to the business or looking to refresh and refine existing sites, the grand restaurant design journey has many complex turns, presenting a cornucopia of elements for operators to consider.
Expert insights
Measurements, tools, fittings, equipment procurement, colour palettes – there's bound to be a whirlwind of important tasks buzzing around your brain throughout the design process. With so much going on, it's wise to engage professional suppliers you know and trust early on for peace of mind.
The team at Newport-based kitchen renovator Shine Catering Systems start every project with a comprehensive design questionnaire, sourcing all the information needed to produce a tailored kitchen facility for that specific venue. "This includes the facility, number of covers and even the number of chilled and frozen deliveries they get, as it will impact the number of fridges and freezers required," explains Matt Summers, the company's head of design sales.
"It covers all aspects of food – the type of cooking, delivery options etc – and also all mechanical and electrical requirements, such as ventilation, gas, electric and other services. We also have to take the building fabric into account – where is the kitchen located within the building? What are the walls and floors like?
"A kitchen design is all-encompassing and one of the most frustrating things for us is when the client asks us to provide a design too late in the process to be able to offer specialist advice on things like services, inlets, building envelope or delivery access points. Even for a refit or refurbishment, it's likely that improvements can be made if we're involved early in the process."
The Gantry is a design-led, 18-storey, 291-room hotel complete with restaurants, bars, a terrace and events space, located in the heart of Queen Elizabeth Olympic Park in Stratford. With a food and beverage offer and packed events schedule that's expected to live up to the building's aesthetics, the interior fitout at The Gantry was a lengthy project that had many components to grapple with. But, with the help of foodservice consultants Intelligent Catering Limited, Shine was able to design, supply and install kitchen, bar and front-of-house facilities that tick all the boxes. The venue now boasts two heavy-duty kitchens, four bars – including the highest rooftop bar in east London – and two coffee/mezze spaces.
"We knew this was an exciting project from the start, as it's located in the former athletes' village of the London 2012 Olympics," says Leon Hoyles, senior contracts manager at Shine. "We worked with the wider project team, including joinery contractors, to make sure everything was delivered on time to a tight project schedule, and we're proud to have played our part in the stunning end result."
With so much on your plate already, sharing the load is guaranteed to bring the best results. So, go ahead – delegate to the professionals!
The space race
It goes without saying that the size of your venue will impact the layout and style of its design – and the project pays for itself when it saves space front-of-house. There's always been pressure on designers to keep kitchen sizes compact, but this has been even more intense of late given the high rent and bill prices the sector is currently experiencing. But keeping it tight isn't just about the physical space you have to work with – it's also about the size, capability and multifunctionality of the equipment housed therein.
"Rule number one for kitchen design is to save space, and when it comes to things like dishwashing, for example, that means cutting out external water softeners, which take up almost as much space as the under-counter machine itself," says Paul Anderson, managing director (MD) of technology and equipment specialist Meiko. But plenty of suppliers offer dishwashers with built-in water softening or reverse osmosis water treatment, he adds, eliminating the need for bulky external softeners and saving precious space. The same applies to many commercial kitchen appliances, with multifunctionality also being a game-changer in terms of space conservation, so be sure to do your research. "Product flexibility is a key factor in any design," states Malcolm Harling, sales and marketing director at Williams Refrigeration. "Equipment should handle a variety of applications and be able to adapt to the challenges of a changing market."
London-based Japanese restaurant and ramen bar chain Bone Daddies is well-versed in the art of maximising small spaces. This month, the brand will launch a brand-new 80-cover site in Leicester Square, meaning it will operate from eight locations across the capital. The new branch has the benefit of a prime central location, with two shopfronts at the front and one at the rear giving it maximum street appeal.
"The venue sets the stage for our business so finding the right one is crucial," chimes MD Steve Hill. "It needs the right balance of residential, offices and outdoor seating. We've operated in all kinds of spaces, large and small, and are great at adapting. We like to work in tighter spaces as it ensures you focus on the details. Every inch counts and helps to create the rock 'n' roll vibe we're famous for. Efficiency of space in these smaller locations is needed as the kitchen and ancillary spaces become very visible to the customer. We can make this work with our industrial and honest aesthetic."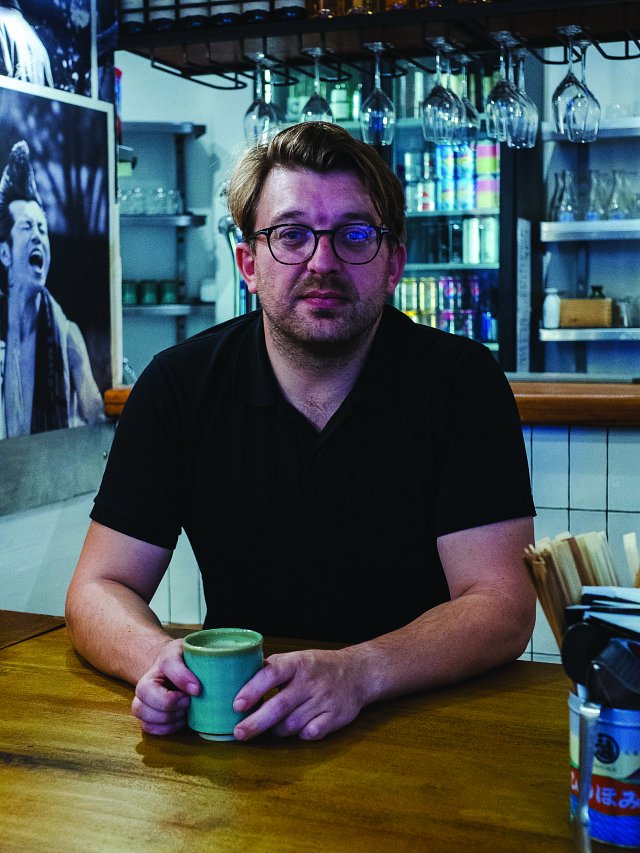 Steve Hill, MD, Bone Daddies
The team embarked on a research trip to Tokyo earlier this year, returning armed with authentic ideas around design and layout. This allowed them to be more fluid with their choices, capitalising on every inch of the venue's interior.
Over-prioritising either staff or guests has been one of the biggest hurdles the Bone Daddies crew has encountered during the process. "We must ensure the balance between the number of covers and operational requirements," adds Hill.
"Our latest build will be one of our smallest footprint restaurants and will serve as a test for future space requirements."
It's important to note here that not all restaurants were made equal – plenty have the benefit of large, open spaces. By no means are we saying either one is better than the other, merely highlighting the fact. And, as Summers observes: "The growth of theatre cooking and open-plan spaces have had a huge impact on catering design, and we expect this to continue in 2024. Open-plan restaurants offer greater transparency, add theatre to the dining experience and set the tone for clean, streamlined dining spaces."
When planning your space, whether it's small or large, 3D visualisations are certainly worth considering. The traditional way of presenting designs is in a typical 2D format, which can be tricky to read for someone without any experience of reading drawings or understanding technical layouts.
Such a person "may find it difficult to sign off on a design," explains Jack Sharkey, MD of Vision Commercial Kitchen. "In contrast, 3D designs and walkthroughs are a much closer representation of the potential finished project and allow non-technical, operational stakeholders to have a much better understanding of the design. It's therefore worthwhile talking to a specialist commercial kitchen designer with this capacity."
Now you have the details figured out, it's time to put them to action. It can seem like a lot to take on, maybe even a little overwhelming, but, as Hill advises: "Don't overcomplicate it or get bogged down with overthinking. Have a clear, simple idea of what you want to achieve and stay focused on this."
Staff experience
The happiness and wellbeing of your employees has a natural, knock-on impact on customer satisfaction. Your team are the ones who work in both the kitchen and front-of-house every day, and they must be able to seamlessly nip between the two. As such, they'll be seeking a work environment that allows them to work safely, efficiently and in a way that's comfortable both for them and their colleagues.
"A kitchen that flows will achieve ongoing efficiencies, while one that has been poorly designed will see staff crossovers and lead to bottlenecks – something that not only slows service but can also lead to accidents when working at full capacity," explains Scott Duncan, MD of Unox. "Having said that, a kitchen layout can be somewhat dictated by the location of utilities such as gas, water and electricity, but the cost of moving these to create the optimum flow should be weighed up against the impact of an efficient kitchen."
Again, being wise with your appliance choices can really do a solid for your staff. Some well-established businesses are reluctant to embrace change, especially when it comes to adopting modern cooking technology. However, it's imperative for operators to recognise the benefits of integrating advanced cooking systems.
Look good feel good
With the technical side figured out, it's time to move on to the fun part of restaurant design – branding and décor, of course. In a general sense, creating the right ambience is key, setting the tone for the dining experience and influencing customer perceptions and overall satisfaction.
"Simple touches, like introducing music, decorative artwork and the right lighting can all contribute to the overall atmosphere of a venue," says Paul Christodoulou, national account manager at Bolsius Professional. "The ambience created by the soft flicker of a candle flame can make a venue feel intimate, warm and inviting, elevating a night out to create a more premium experience."
On top of the interior, be sure to pay close attention to your outdoor spaces, urges Christodoulou. "They are increasingly being used during winter months to serve extra covers and mood lighting," he notes. "Heaters and furnishings all contribute to creating a cosy outdoor space."
There may be a subtle science to creating the ideal dining vibe, but only you can give your venue the je ne sais quoi that makes it unique. If there's a disconnect between your venue layout, décor and brand values, the experience is likely to be jarring for staff and guests alike. As Summers summarises: "The goal is to deliver something that looks good, is built to last and enhances speed of service. That's no easy task, but with the right materials and a good quality manufacturer, there's no reason why operators can't find that balance in the current market."
You may also be interested in…