Interview: John Hammond, East Coast Concepts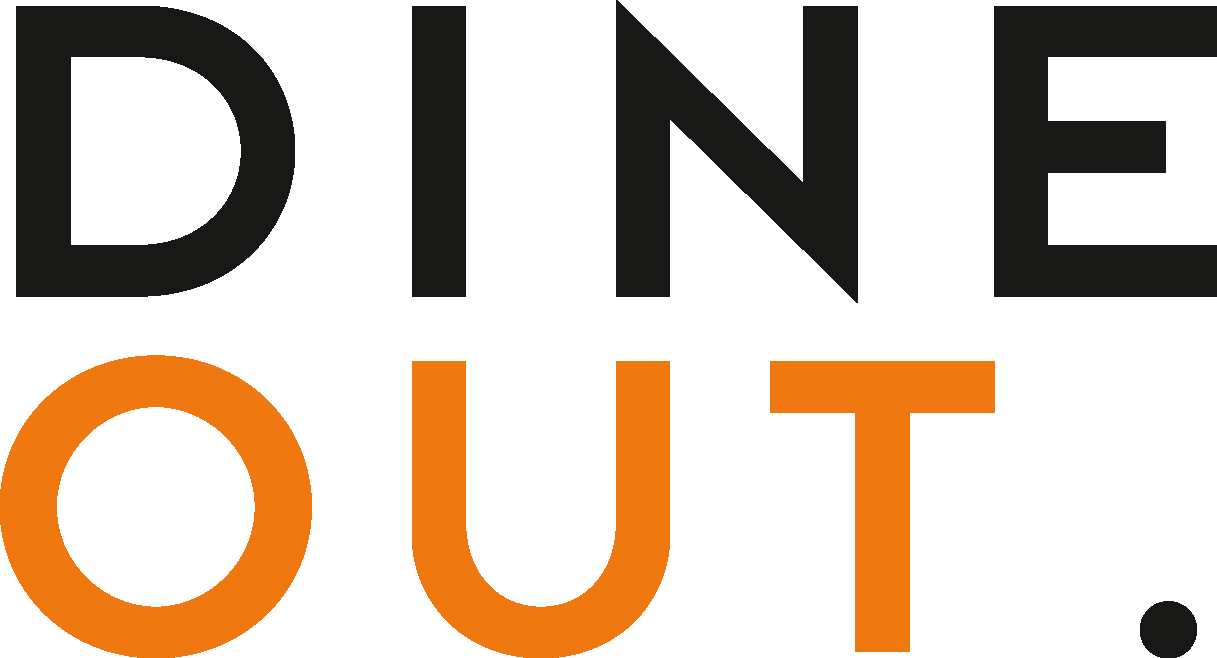 Oct 29, 2020
East Coast Concepts' managing director John Hammond talks to Rosanna Spence about steering two New York-inspired brands through 2020's choppy waters just weeks after taking the helm
In the same week as checking out a potential new site for East Coast Concepts' expansion, John Hammond (pictured, right) also found himself needing to create a contingency plan for closing the whole business in case of a circuit-breaker lockdown, and the impending acceleration of the government's tiered local interventions.
"It's a peculiar scenario to be in," says Hammond – who heads up two brands across five sites in three different  lockdown locations. "We're remaining mindful that this is just a period of time and there will be life beyond it. We want to slingshot out from the other side." 
He stepped up to lead East Coast Concepts in early 2020, having joined the company back in 2017, and in less than 12 months has been faced with a pandemic and the prospect of the company entering administration. But rather than being tossed onto the growing pile of dining brands succumbing to Covid's clutches, East Coast Concepts made headlines following a pre-pack administration  investment that saved some 250 jobs and all existing venues. So now the team is looking to grow into, not shy away from, the tough trading environment. 
"It's been really encouraging to work with people who understand risk and are willing to be entrepreneurial about how to play that risk," Hammond explains. "We can sign a couple of leases now in prime locations, even if we're not going to be able to fit them out for six months because there's no point opening them yet."
East Coast Concepts is home to two brands infused with the vibrant dining energy of the American east coast. Neighbourhood is a neon-lit, New York-inspired drinking, dancing and dining venue in Leeds and Liverpool; Victors' Hamptons-inspired ceilings drip with wisteria, serving up a small plates menu and elegant cocktails in Oxford, Hale and Alderley Edge.
"We're incredibly lucky in that we've got two strong suburban locations," Hammond adds. "Whereas 12 months ago we'd have probably wished for more city centre venues. The Liverpool and Leeds sites were disproportionately harder hit this year, while the others have been trading really well since they reopened – with the suburban sites up on the prior year and Oxford not far off. Notwithstanding local restrictions incrementally chipping away at that, I've been incredibly pleased. We've overtraded massively against our expectations, which has helped."
Finance first
Hammond is an accountant by trade, having worked at KPMG in mergers and acquisitions before being headhunted for Individual Restaurants. 
"I wanted to be in a management team," he says. "Rather than throwing grenades in from the side-line and telling everyone else how to do it, I wanted to do it myself." He joined Individual Restaurants for four years as head of finance when the group had 33 sites (comprising Gino D'Acampo, Piccolino and The Restaurant Bar & Grill), cutting his teeth in the industry with the support of Vernon Lord. 

"I've always been able to really get into stuff that I identify with, yet be a consumer and also look at it from that angle – being proud of the brand you work for and what they offer," Hammond notes. "You need to look forward to going to eat there yourself, experiencing the service and it being something you can connect to. You can look on a spreadsheet and it works, but you have to also feel it; this sector was somewhere I wanted to be, it had a huge pull."
It wasn't long before Hammond was promoted to finance director, helping Individual Restaurants grow profits from £2m one year to more than £7m the next, despite a depressed market. 
"I really enjoyed the job, but I needed to go and do my own gig, so I could sit around the same table as those guys," he remembers. "The team agreed it would be supportive of me leaving the business, as long as it was with the right concept, so that I didn't just pop my head over the parapet and get shot down immediately."
Cue an investment director from a private equity house planning to invest in East Coast Concepts asking for a catch up over a coffee – someone who just so happened to work with Hammond at KPMG. And sure enough, after 48 hours, a job offer came knocking. The business agreed that it would invest if Hammond came along for the ride as chief financial officer. Back then, in 2017, East Coast Concepts had two sites created by brothers James and Guy Hitchen. 
"I had this list of things I really wanted to do," recalls Hammond. "So I thought, if I can get into this two-site business – that's about to receive £5m of equity – I can build the finance team then see if I can get all the systems and processes in that I know work so we can scale off the back of that spine."
The formula worked. Over two years, the team had tripled the size of the business, with affluent party venue Neighbourhood opening in Liverpool, then Leeds (adding to the original Manchester site), acting as the company ATMs and generating enough cashflow so as not to rely on bank finance to support the Victors' rollout too. By the end of 2018, each brand had three sites, with plenty of potential for more, a 'huge' investment in the central team to keep ahead of the expansion programme and eyes focused on sites in prosperous towns peppering the M25 belt.   
Follow the leader
A rapid expansion doesn't usually arrive seamlessly. Restaurants are not self-replicating organisms. They do not automatically retain that rich and intangible magic that seeps from an original site's pores. Yet it is possible to ensure brand values and guest experience remain undiluted, but the process involves codifying the business.
The East Coast Concepts founding team looked to Hammond to eventually step into a leadership role in the company and steer the group towards a position where the right processes could be put in place to bring the Net Promoter Scores (NPS), food and beverage offering and guest experience in line with the vision and level of service both brands wanted to execute. 
"I acknowledged that I'd come from a finance background, and whilst I was operationally intuitive, I wasn't operationally experienced," he admits. "We needed a heavyweight operator to help – someone who'd been there, seen it and done it before. We were recruiting for an operations director, but with that in mind we elevated the search to a managing director with an operations background who could take me on that journey, to develop me into the future MD of the business."
After much industry searching, Hammond finally realised – midway through eating Christmas dinner – that the ideal fit was Simon Kaye, formerly of Intertain's Walkabout and the then-called Scottish and Newcastle Pub Company (now Star Pubs & Bars). As Hammond puts it, there was no one and nothing that he didn't know how to operate.
Despite Kaye comfortably settling into non-executive roles at the time, within four weeks of the phone call he was signed up to oversee Hammond's succession plan in a systematic way.
"I knew what we wanted out of the end of the sausage machine, but I didn't know how to get it," says Hammond. "Kaye completely reorganised the business, including a balanced scorecard, a more formal process for menu development, a staff on-boarding and training platform and guest feedback system so we could monitor NPS more accurately. We probably butted heads three times a week, but I found it an incredibly constructive tension. Over the course of 12-18 months I learnt by osmosis."
With Kaye as the 'architect', together they tackled issues around employee engagement too, so the business could deliver its exciting proposition to the standard it needed through its people. But within two weeks of Kaye starting the three- to five-year succession plan, the company's flagship Neighbourhood site in Manchester lost its licence due to concerns around guest safety.
"To Simon's credit, his great reputation, strong work ethic and moral compass set to north, I was incredibly pleased he stuck around," Hammond recalls. "A lot of people would have walked off the pitch. It changed the narrative of our strategy.
"We'd reached critical mass; Manchester was at £4.5m turnover and £1m clear EBITDA a year. We had a site in the pipeline, agreements with external funders and then it blew up overnight. When you lose a licence, no external funders want to touch you from a due diligence perspective until you've figured that path out. This wasn't just a bump in the road, it was an existential 
crisis point." 
They were able to sell the Manchester unit's lease for a premium in a difficult market, and a business interruption claim was filed for the loss of licence. The £1m awarded was the first loss of licence claim ever to be paid out in the north west. But it gave East Coast Concepts the lifeline it needed to right itself over the next 12 months, trading carefully through to Christmas 2019.  Plans for James Hitchen and Kaye to hand over operations to Hammond in December 2020 were sped up when, in January this year, Hitchen acknowledged Kaye's and Hammond's achievements so far, plus the founder wanted to focus on his own 
creative projects. So Hammond took the reins in mid-February 2020, with a strong 90-day takeover plan in place. But the Covid-19 brick wall hit within days and changed everything.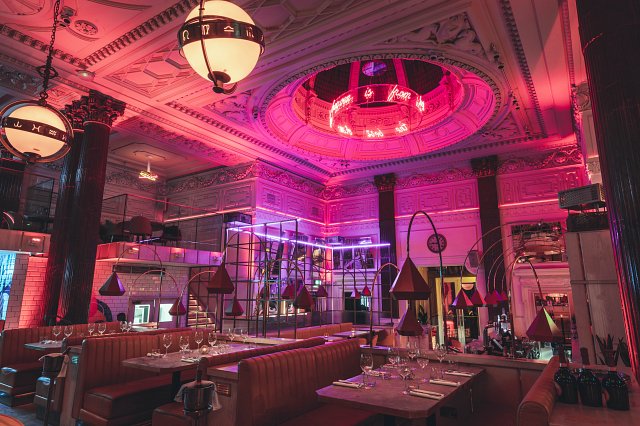 Something wicked this way comes 
Hammond's first week had the distant scent of Covid-19 lurking down the tracks. By his third week, the business had closed. 
"If I look back at what we did in that period," he says, "I think we probably moved faster and better than many other businesses. We were the first into the Coronavirus Interruption Business Loan Scheme, had agreements with 99% of our suppliers thanks to Guy's amazing relationship with them and we managed to get government help and support that we weren't expecting to exist. 
"Our suburban sites were open for click-and-collect and delivery within six weeks, which was probably on our long-term 2021 plan, but we could focus and deliver it in in a way that we wanted to, rather than it be diluted with a load of other projects."
Hammond's quick-footedness saw him realise another long-term plan almost immediately when Covid-19 first hit the hospitality industry. 
"I had a vision of our five-site business really plugging into itself for 15 minutes every day, with every general manager (or their cover), analysing daily performance, weather impact, and establishing a daily rhythm and pulse in the business," he explains. "I wanted to find out what was getting in their way every day, so management could help fix the issue immediately and the teams could get on with giving people a great time. Covid-19 gave me a great opportunity to implement it with without there being a culture shock. It became our daily 'Covid Cobra' meeting and I managed to land it three months ahead of my plan."
The sites had been enjoying a comfortable bubble of trade ahead of the prime minister advising people to stay away from hospitality to curb the spread of the virus. For Hammond, what followed before Rishi Sunak's business support announcement five days later were the darkest days of his career. However, furlough allowed him to get on the front foot with his team.
"Beyond the financial help, it allowed us to communicate with a sense of authenticity and authority to our people, saying, 'This is as bad as it gets, but we're going to get as many people into the lifeboat as possible and do the right thing."
Regular webinars with the furloughed team saw them think over the company's vision and values, as well as voluntarily negotiate contracted hours to support the business commercially, see it through lockdown and avoid redundancies later down the line. Three other senior team members remained working alongside Hammond, all with major salary sacrifices in place.  
"When I think back to that time I want to curl up in a ball," Hammond says, "though a huge amount of positivity came from it as well. It gave me the opportunity to show what our leadership was like in that environment."
A helping Handa 
Hammond knew the business needed fresh investment if it were to survive the pandemic, in a market that could not secure debt. He started the process to understand what appetite there was for the brands and was 'pleasantly surprised' to receive six viable bids. 
"We had the usual private equity vultures knocking around, trying to break the business up and leverage the debt to control it going forward," he explains. "But we also had four or five genuinely passionate and enthusiastic people wanting to take the brands and the management team forward. It was really difficult deciding who to go with."
Naveen Handa of The Cairn Group led an investment consortium that ended up submitting the successful bid to acquire East Coast Concepts for £520,000.
"We were talking twice a day and it just felt like there was a strong rapport there," Hammond says. "I saw in him the same excitement and enthusiasm I'd had when looking at the brands for the first time four years ago. But he also acknowledged that on the other side of this, it was going to get worse before it's going to get better."
So, Handa's group put a further £1m into the company post-transaction as a buffer for the management team to deter worries of East Coast Concepts going under anytime soon. Now – albeit cautious due to the government guidelines being placed on hospitality as the UK enters the winter trading period – Hammond and his team are safer and more secure, and in a position to look at sites to continue the growth plan. 
"We can now go and be assertive with partners in marketplaces we wouldn't have been able to 12 months ago, like the London villages such as Chelsea," he adds. 
With the UK now under tiered local lockdown rules, will Hammond's optimism endure the tough trading period ahead?
"As a culture we're very socially adept – the second we were allowed 'out', we ran out," he notes. "Whatever happens next, it won't be pretty, but in the longer term, the pandemic will accelerate the shake-up that was already happening in the industry anyway. We'd had a spate of CVAs from brands that weren't delivering a differentiated proposition and had probably over-leveraged their rollout. The city brands will survive, but where there were 10 before, there might be five or six. That trade will be displaced into London villages and other city suburbs. 
"We're lucky to have Naveen. If I was an independent, I'd be terrified of what's going to happen next, as there was no capacity in the business to absorb any further challenges."
Hammond believes there are huge waves of optimism that remain in the sector, despite its struggles, praising both engaged teams that have a refreshed understanding of how their company operates, and the resilient and faithful consumers waiting in the wings.