Feature: Lounging Around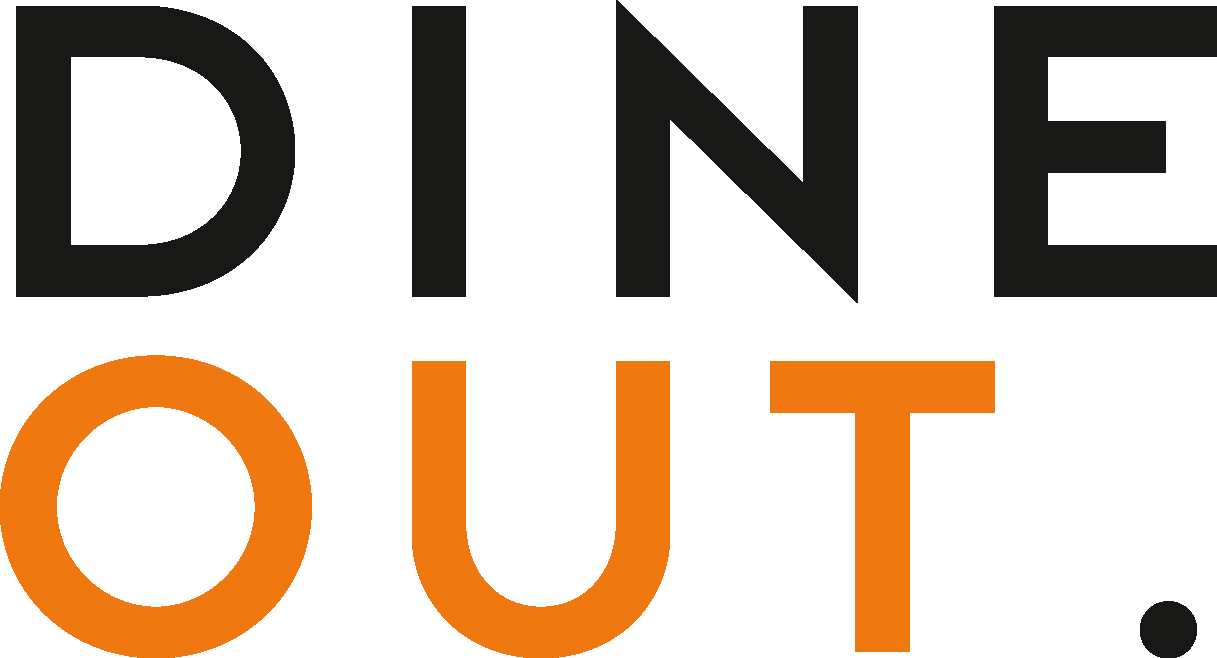 May 4, 2023
With over 200 venues and counting, it seems that, if it hasn't already, a Loungers branch will soon be launching in a town near you. For co-founder and executive chairman Alex Reilley, the success of the casual dining juggernaut was unexpected – but as Dine Out editor Genna Ash-Brown discovers, it certainly wasn't by chance
What best categorises success in hospitality – is it profit? Customer satisfaction? The size of an estate? Whichever way you look at it, Loungers seems to have found a winning formula – and it doesn't take the business savvy of Branson to work that out. The numbers speak for themselves. FY22 was a record year for the group, with sales of over £237m, adjusted EBITDA of over £53m and 27 brand-new venues launched. The company added the Fioro Lounge – the 185th branch under the Lounge umbrella – in Cheltenham to its casual dining empire on 5 April, while prep is currently underway for a new Cosy Club restaurant in Oxford, which would bring that particular brand's estate to a total of 36 venues. That's 215 nationwide sites (at the time of writing – you best believe that even more have opened since) owned and operated by Loungers. And with a survey by the group revealing that some 90% of customers visit for multiple occasions (25% of whom claim to do so at least weekly, while two-thirds frequent their local branch once a month), Loungers appears to have nailed success from every angle.
Bristol fashion
It's fair to say that Bristol is the group's spiritual home. Prior to founding the company, Alex Reilley had been trying to find his feet in Leicester. As a young man retaking his GCSEs, he worked part-time in a Mexican restaurant to help fund his gap year travels. "I realised very quickly, having repeatedly been asked what I wanted to do with my life by my parents, that I really enjoyed hospitality," he says. "I didn't mind that the hours were antisocial – I'd never been much of a morning person. The working pattern suited me down to the ground."
But, also keen to quench his thirst to experience the world, Reilley soon packed in the job to kick off his global adventure. So, naturally, his career was placed on hold. "When I came back, I went through the motions of going to university," he adds. "I think I realised fairly quickly, having been there for five weeks, that I'd made the wrong decision."
Keen to cut his teeth in the restaurant industry, Reilley left higher education and picked up where he'd left off – back at the Mexican in Leicester. Cue an 18-month stint learning the ropes, followed by another jet-setting summer. "When I came back again, I sort of felt a case of "the grass is probably greener than living in Leicester", and so I moved to Bristol in the autumn of 1996."
Having upped sticks to the south-west, Reilley took on various roles across the city's up-and-coming hospitality scene, working his way through the ranks into an operations manager role.
In 2002, he decided to have a crack at it himself. Accompanied by longstanding friends Jake Bishop (now group director) and Dave Reid (who left in 2012), the trio launched the first of what's since grown into five branches in their chosen hometown. "It was never really intended to be a big business for us. It was just going to be the three of us putting some money in and running it on a day-to-day basis, with Jake and I inputting as and when, given we were both in the trade. But now I guess the rest is history."
Milestones
To get the group where it is now, there were of course some teething pains along the way. But the evolution of Loungers simultaneously drove the founders' professional development – and the team have donned several hats in their time as a result. "My first role as a general founder meant getting involved where I could add value, and helping Dave, who was running the business at the time," he explains. "But then it became apparent that the three of us needed to be doing it full-time. When that happened, the three of us fell quite naturally into different and complementary roles."
From 2002 to early 2015, Reilley served as Loungers' managing director. Having already established the five sites in Bristol, the team slowly but surely started to branch out, opening Velo Lounge in Bath in July 2007. Cosy Club didn't come to light until September 2010, with the founders settling on Taunton as the brand's debut town. 2012 was undeniably a landmark year for the group, with Nick Collins joining as finance director in January and Piper Private Equity acquiring a minority stake in April – the same time that Reid made the decision to step down. January 2014 saw Collins promoted to COO. Just one year later, he became CEO (a position he remains in to this day), with Reilley transitioning into the executive vice-chairman position.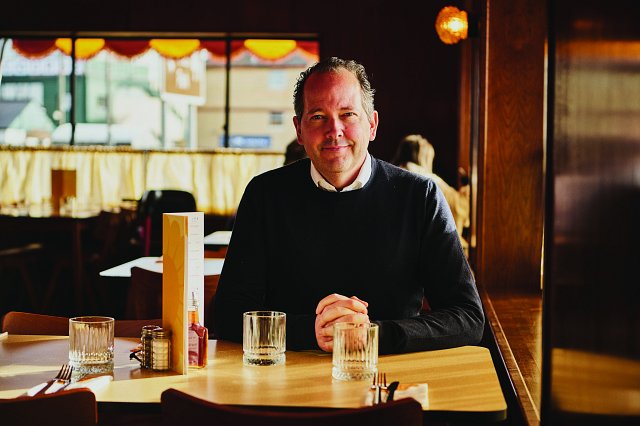 Alex Reilley, co-founder and executive chairman of Loungers Plc
"As the company got bigger and we needed to be a more considered and strategic in our approach, succession planning became something we embraced," he notes. "The rationale behind it makes sense. You have to think about who might replace you, and having a ready-made replacement is rare."
December 2016 saw Piper exit their investment and Lion Capital acquire a majority stake. This is when Reilley claimed his current executive chairman title. "Given my unique understanding of the company, my founder status and the fact that we're just really busy – we've got so many things going on at any one time – I think my ongoing presence in the business is still seen as a positive. I'm there to provide very specific support where I can, as well as more general support. I may not be running things on a day-to-day basis, but I'm still very much involved in the big, chunky, high-level decisions we find ourselves having to make. We employ 6,500 people so there are a lot of conversations going on at any one time, involving all sorts of elements of how the company is run. I've enjoyed that evolution. It's all felt very natural, never particularly forced or imposed.
"It's only really when you pause, take a deep breath and look back that you think, "How the hell did we get here?"
Food, glorious food
different locations, you'd think that the menu development process would be painfully complex. But, as seems to be the Loungers style, the group has a system on lock. That said, with more than 20 years' experience under their collective belt, they've had plenty of time to iron out the creases.
"Each brand has its own food development resource," he tells me. "There's a head of food, a head of development, someone working on the technical aspect of what happens in the kitchen. It's incredibly involved – increasingly so, in fact, because of things like allergens, etc. If we're creating a dish, we have to understand where it sits within our allergen matrix. It has become quite scientific."
Inclusivity is a standout feature of Loungers' F&B offering. You'd be hard-pushed to find a high street name that promotes a vegan and gluten-free menu as extensive as this brand's. People with such dietary requirements are likely used to a box out offering a meagre two or three dishes. Maybe that's a slight exaggeration for impact as things on that front  really are fast improving, but free-from options do still tend to pale in comparison to the 'regular' menu. Hop into your local Lounge, however, and there's a glorious double side of A3 to peruse.
"I think people find it reassuring," says Reilley. "They can see how much effort we put into making their experience comparable to someone who doesn't have any dietary requirements. They become great brand advocates. It's a significant portion of people who have such needs and we try and cater for everybody."
The fact Loungers' brands aren't wedded to any one particular cuisine means the group is ready and willing to embrace emerging food trends, swiftly dialling up or down depending on what it entails. "All of that is underpinned by our bedrock which is that we sell a lot of breakfasts and we sell a lot of burgers," he chimes. "But we stay current and relevant because we can so easily adapt our mains. We can seamlessly move from something that's maybe Mexican to something that's more south-east Asian. We can develop our menus in such a way that people don't necessarily notice the change, but they appreciate that things are different. Perhaps it seems to be more in tune with what they might like to eat at any one particular time. For us, that brings a big win."
Celebrating individuality
When asked to identify the core values that underpin the group, Reilley's response is that it's all about people. "We spend a lot of time obsessing about them – be it the people that work for the company or our customers. We're very community minded and very much want to earn our place on the high street."
To achieve this, he adds, you have to engage with the locals. People tend to be passionate about where they live and want to feel that trading businesses are adding value to the area. "We've never taken our place on the high street for granted and have always worked really hard when it comes to
community outreach."
This includes staff as well as guests. You'll notice as you venture into any Lounge venue that employees aren't in uniform – a conscious choice to promote individual expression. "We want people who work for us to feel they can be their own person, not just a number," Reilley explains. "Some customers might not like that, but we're never going to please everyone. Humankind is an incredibly broad church and we want everyone to feel they have a relevant place within our organisation. But we do really encourage, and hopefully instil, a level of great hospitality delivered by people who feel more natural in their working environment, and therefore, hopefully, provide a more genuine service."
Mr Brightside
It's already been a monumental year for the group. In February, the company launched the roadside concept Brightside, bringing an entirely new brand into the mix and venturing into a whole new category. The first branch opened on 10 February, serving drivers on the A38 in Kennford, just south of Exeter.
"Something roadside has been an itch I've been interested in scratching for a long time," says Reilley. "Lots of people were of the view that the demise of Little Chef was because there was a massive shift in people's habits, and they're no longer wanting to stop for a sit-down meal. Roadside was then very much driven by convenience, which I don't agree with."
This gap in the market inspired the creation of Brightside – a warm and welcoming environment where travellers can tuck into a menu of elevated comfort food dishes. Highlights include breakfasts with potato croquettes, sourdough pizzas, British classics such as ham, egg and chips – and, of course, plenty of plant-based and gluten-free options.
"We're learning a lot," Reilley says of the Brightside launch. "Every day is a school day in many respects, but it's been a fascinating journey and one that's been really enjoyable. It's an interesting third arm to our business.
"We've got another two opening soon – beginning of May in Saltash and then beginning of July in Honiton. So ahead of the summer holidays we should have three sites up and running that we hope will be extremely busy throughout the season. Certainly, once we've got those up and running, we'll feel a lot more informed about what we have and how scalable it is. But our gut feeling is that people want this. If that's the case, there are obviously a lot of roads in the UK and plenty of places that would really benefit from having something like this."
There you have it, folks, Brightside powered by Loungers – coming soon to an A road near you…
You may also be interested in…