"We diversified too much": Ceviche Lead Interview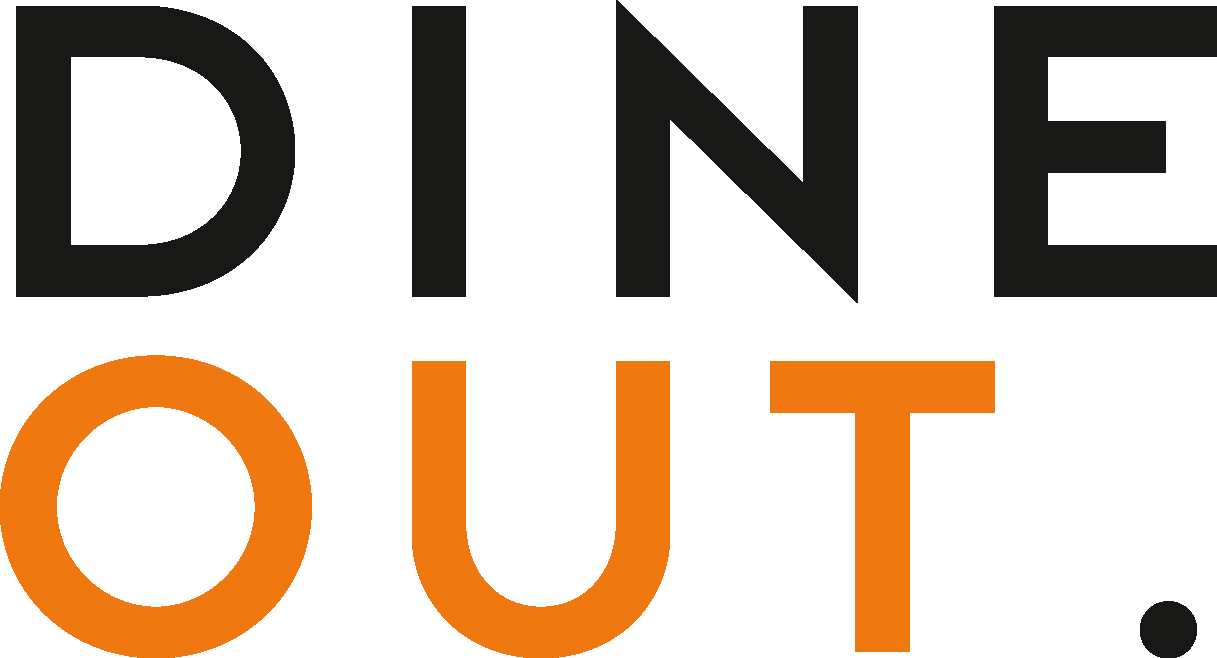 Mar 27, 2020
Raquel de Oliveira, MD of Ceviche and Andina, has been a rock for the Peruvian restaurant group from the very beginning. She has since steadfastly ushered the group through its toughest times. Now that the restaurants have been saved from the brink of collapse by the founders of Rosa's Thai Cafe, she talks to Casual Dining Magazine about going into administration, what life's like working with her new investors and the formula she hopes will see the Ceviche group rise from the ashes – revived with the soul of Latin America.
'Gold, when beaten, shines'. No matter how many times you examine this old Peruvian proverb the insight remains the same. When something has undeniable intrinsic value, it doesn't matter what darkness is thrown its way, the struggle will be refracted into brilliant light.
And for Raquel de Oliveira, MD of the Ceviche group, sticking to the principles of transparency, honesty and sincerity created a lighthouse, guiding restaurants through their darkest hour. Oliveira's been operating the Ceviche group since its inception in 2011 before it even had a site – having cut her teeth in London's top brasseries (think Quaglino's and Tuttons) and owning her own restaurant in Cornwall – seeing the opportunity as a departure from white tablecloths and a plunge headfirst into a new wave of dining in the capital.
Let's get you up to speed. Last November saw Alex and Saiphin Moore, founders of the Rosa's Thai Cafe restaurant group, purchase the Ceviche restaurant from administration in a management led buy-out deal under Atomex (the turnaround company set up by Alex Moore following the majority sale of Rosa's Thai Cafe to TriSpan in 2018). Ceviche's founder Martin Morales has since stepped away from the business to focus his creative energies on other projects, and Ceviche Old Street, Ceviche Notting Hill and Andina bakery (also in Notting Hill) closed in autumn 2019.
"The problem was we diversified our offering too much," Oliveira tells me. "Our plan in the beginning was great as Ceviche Soho and Andina Shoreditch were doing really well. They were two brands, but they had a very strong identity and the basics of the brand were right. Once we started opening more, we began to lose what made us successful in the beginning, which was the quality of the service, our coolness, the good quality street food, I always said to Martin: 'Yes, we are a Peruvian restaurant. But we are a great restaurant
before everything else'."
Ceviche Soho exploded onto the casual dining scene in 2012. Consumers were yearning for a little more story and soul from the restaurants they were visiting – but wanted the quality of food to punch way higher than your average fast food joint. And that's where Morales' concept slotted straight in. But it was the brands' creativity that potentially caused its
dilution.
"I think we started to try and be like other operations," Oliveira explains. "There were always so many ideas – we had the art gallery, the records, and we forgot what made us so successful."
(Image credit: Haydon Perrior)
Stabilising the business
Oliveira's role now sees her leading the remaining sites (Ceviche Soho, Andina Shoreditch and Casita Andina Piccadilly) into a period of stability. As you know, restaurants are living, breathing beasts and need periods of intense sustenance in order to flourish. So, what's her plan?
"What we're doing now is going back to the basics," Oliveira states. "I've been bringing back a lot of the dishes with traditional flavours that sold well before. It's about bringing that consistency back, because we lost it ."
She also wants to give her team – many of whom have been there since the beginning – the chance to showcase what they're good at. "It's time to give the business a little love," she adds. "We'll refurb the sites as they're looking a bit tired – we've spent no money on them for two years. We want to evolve them a little, make them more comfortable. It'll have been nine years since we opened soon, and the market has changed. The soul will still be there. We're not changing the colours or the concept, but we need to be more in line with the market."
Oliveira points out the wooden furniture as an example, making the restaurants feel hard with poor acoustics. They'll be gently modernised and brought up to the standards of the food being served. "Then, once we're stabilised, we can grow again with the right model."
The team is in the process of aligning the two Andina sites with the soul of the Andes and bringing a little more of Latin America to them, so it's not only Peru. Ceviche is a more unique project, whereas the Andinas will highlight more of the areas where the mountains are located – the first step being a new spring menu with more diverse influences.
As one door closes, another opens
No operator ever wants to close restaurants – it's that ultimate conclusion no one desires to reach. But this 'rock and a hard place' decision became a reality for Oliveira in autumn 2019. It was only her belief in those she worked with that saw her through to the other side.
"I knew things weren't good for about 18 months," she remembers. "And towards the final six months of Ceviche Ltd I could see that without investment we were going to run out of cash. I knew that October 2019 was probably going to be the deadline, but we still had investors saying to us in the September that they'll invest more money, so there was hope."
The group had been saving money by making a lot of cuts, and although it was obvious to the staff what was happening, Oliveira tried to reassure her team every step of the way.
"When it was time to wait for the investors, I was very open with the team," she says. "I said, 'Look, there's the possibility we won't get this money, so we may have to close some of the business or be sold. For the last two years, all we did was cut costs, and as a result the guest experience suffers. You can't look after the guests properly and offer them a great experience if all you think about is cost control. You've got to have a little bit of room to breathe and give that extra time at each table, have that extra member of staff who can really make the experience great."
Oliveira learned that such openness was what kept her relationship with the team solid. And though it was hard when she refused to plug staffing gaps while waiting for investment, it was necessary should they have needed those spaces in the future. And that's exactly what happened – the team realised their jobs were being safeguarded, and the majority found jobs within the company when the sites were eventually closed.
"What I really learned was not to over-expand the business," she adds. "Don't be too arrogant and forget the basics; that was the problem. We used to do so many events and many other things, and we forgot why people visited us. Remember what made you so great, because people say you learn from failures, but I think you can learn from your successes a lot as well."
(Image credit: Paul Winch Furness)
A helping hand
When Oliveira heard the news that Alex and Saiphin Moore had confirmed their investment in the Ceviche group, she went to each site and called everyone together so they could shed tears of relief and joy.
"I've known Alex and Saiphin for a while," she says. "I knew the they were the right fit for us. They loved the business and were customers of ours. They understand what it is like to build a business from scratch and can imagine how it would feel to lose everything. They are humans with a lot of empathy, so when we found out that the deal was done, we went to each site and opened a bottle of Champagne with the guys. We all cried; it was incredible."
The pair's support so far has been positive, even seeing them work shifts in the restaurants to understand the daily operation and talk to everyone. Oliveira believes it's essential to have investors who believe in what you do. "I meet Alex once a week for two hours.We overlook the business and look at all the systems and discuss them. Along with Atomex, they have helped define the brand and bring everything together, so we know what we are. They love the culture we have here but we need to refine that."
Saiphin has also spent time with the chefs looking at ingredients, deepening her understanding of Peruvian food. The weekly meetings and occasional workshops help define the brand, strengthen time management, document ideas effectively, diagnose problems and champion successes. Oliveira acknowledges that the Moores' role has been about so much more than the money. They care about the team and are getting to know everyone – propelling the business into positivity and looking to the future.
Knowledge is power
For Oliveira, drowning in the depression of financial strain would have got her nowhere; she knew she had to force herself to get out there, to speak to her team and suppliers to find solutions. And she urges any operator facing a similar situation to do the same.
"Look at every single line of your business," she says. "Not just the numbers. Look at the service, food, everything that made you successful in the beginning, and try to bring that back. We do tend to get a little bit lazy sometimes, because we see our business every day. So, try to look at it with fresh eyes, and be frank and open with your team; they are your partners in the business. We can't do it without them. "And if it does happen that you go into administration, or into a CVA, it's not the end of the world. You're still there, still a business. It's just another stage. I used to think I knew everything about operations. But, I didn't. I think I'm a much better person for going through what I did, and a much better professional as well."
For now, the focus at Ceviche and Andina may be on the basics, but where does Oliveira see the company in a year's time? She's determined to see the three remaining sites return to their former glory. Then, maybe she'll eye up another site, armed with the knowledge that staying power in the casual dining market lies in remaining loyal to your brand's innate principles.