The Wild Side Hustle: Mac & Wild interview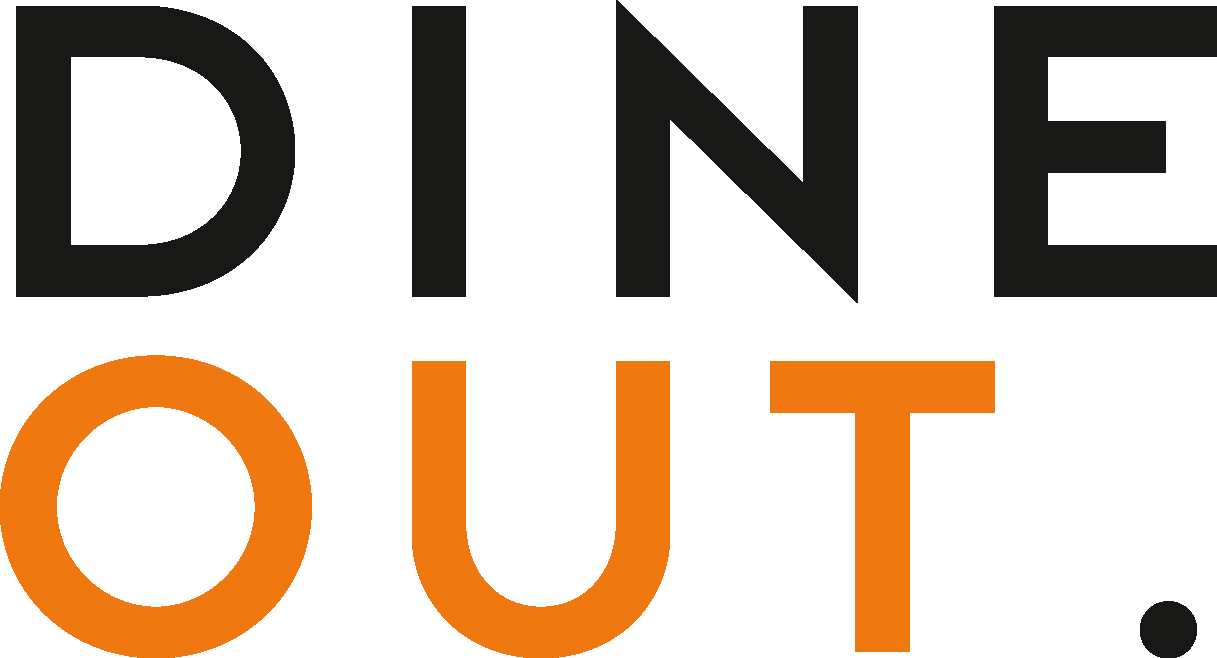 Oct 5, 2020
The last six months may have been saturated with dystopian imagery – think barren streets ripped straight from a novel's pages and enough Black Mirror-esque headlines to make Charlie Brooker spit out his cereal – but even an unpredictable and deadly virus could not dampen the thriving entrepreneurial spirit of the UK's restaurant industry.
While consumers navigated their way through panic-buying hordes, avoided each other on one-hour walks and nurtured their sourdough starters, restaurant operators with shuttered doors sought out a contingency plan – albeit at the mercy of government guidelines.
Pivoting a closed restaurant business is not for the weak-willed, as you know. And for Scottish specialist Mac & Wild, it was a case of determined trial and error from the get-go.
"Quite early on we decided to put together an eight-week plan that didn't involve anything to do with the physical restaurants," Calum Mackinnon (pictured left), co-founder of Mac & Wild and, more recently, Restaurant Kits, tells me. "We wanted to try and build a profitable business on the side because we felt that things weren't going to go back to 'normal' straight away."
Mackinnon was talking to me from Mac & Wild's Fitzrovia site, which at the time of our chat was yet to reopen to diners following its corona closure, though preparations were being made for its imminent return. Thinking back, fuelled by the fear of his restaurants sitting empty, losing money, he – alongside co-founder Andy Waugh – sunk his teeth into side hustling.
"Initially we launched our online butcher," he continues. "That went really well for two or three weeks, but then numerous other butchers emerged online and started to deliver to local areas. So, our sales started plummeting."
Mackinnon and Waugh would see this pattern repeat itself thanks to a flooded market awash with companies frantically rethinking their business models as people stayed at home.
But then one spritely revenue stream cropped up during lockdown that turned the whole concept of a restaurant on its head: the mighty meal kit.
First aid kit
Meal kits are by no means a new idea (I managed to move to a new house breakage-free thanks to my overflowing collection of Hello Fresh boxes) but March-onwards saw an influx of hospitality brands devising their own deliveries.
"We definitely weren't the first to market with the meal kits," Mackinnon notes. "I was actually only with Joe Grossman from Patty & Bun yesterday, congratulating him on how fast he was. And Pizza Pilgrims were straight out there with their amazing frying pan pizza kit. We were close behind them."
Mackinnon and Waugh launched their own VeniMoo kit (yep, the same burger that previously scooped top prize in our very own National Burger Awards) and it was immediately well received – with the team sending kits as far north as Orkney.
"It was really humbling how many people were ordering," Mackinnon remembers. "Then it got us thinking about the restaurant kits opportunity, as opposed to something like Deliveroo, which is just a few miles from where your restaurant is. It was great engaging with people who wouldn't normally have come to the restaurant."
And Mackinnon wasn't just making these kits – he was ordering them too. The Pizza Pilgrims kit was a firm favourite with his family, who don't regularly make it into London. They ended up choosing a different restaurant kit each weekend.
"It's a different way to connect with a brand as well," he adds. "Cooking alongside James from Pizza Pilgrims was so much fun. I said to Andy that we should make a really good how-to video too, and then the day we launched our kit he sent it to me, but it was 55 minutes long! It takes 20 minutes to make a VeniMoo – what was he talking about for nearly an hour?"
Thankfully, the accompanying video is now down to a tidy 10 minutes, including some insider chef tips from Waugh that have been well-received by their customers who are joyfully reaping the benefits of a 'cloche' for their own burger buns.
"It's great to pick up these tips that restaurateurs do to elevate their food," Mackinnon says. "It's an amazing new way to connect with a chef."
A business blooms
Wading into the choppy waters of meal kits was no easy feat. Especially during a time when London's courier network was regularly failing due to lockdown demand for deliveries, a period intensified with expectant customers used to the quality of service associated with a particular restaurant brand. Cue curious phone calls chasing up specific meal kit delivery times, to helpless operators such as the Mac & Wild folks.
"We learnt a lot of good lessons with our VeniMoo kit," Mackinnon tells me. "So, we started thinking about how we were able to help others in the process of launching their own kits to avoid the same pitfalls."
The Mac & Wild pair did more than just lend a hand to a couple of operators in need, though. They teamed up with a cohort of likeminded restaurant co-founders to create a collaborative company, Restaurant Kits. The roll call is remarkably impressive: James and Thom Elliot of Pizza Pilgrims, James Cochran of 12:51 and Around the Cluck, Paul Daniel and Laura Sheffield of Corazon, Lisa Meyer of Yum Bum, Edward Alun-Jones from Top City Bites and Orderu, Tom Griffiths of Flank, and Rik Campbell and Will Bowlby of Kricket.
But rather than collude and keep their wealth of knowledge tied up between them, they have formed a platform that showcases the best of the industry's meal kits – and are keen to encourage others to join their cause.
"We foresaw that it'll be very hard to do kits in a kitchen if you're also running it as a restaurant," explains Mackinnon. "It's difficult space-wise, operationally, so very early on we joined with a third party who has a big 10,000 sq ft factory. They were fulfilling the VeniMoo kits for us, so Andy and I could concentrate on the marketing and PR stuff, which we love. Someone else was doing the tough logistics.
"We saw that as a big opportunity – if restaurants can harness their followers and brand goodwill to get orders, but someone else fulfils those products, then the owners can focus on running the restaurant, while leveraging the brand to get this supplementary income to sustain it."
Restaurant Kits has two offerings – with the founding operators helping other restaurants market their own kits, as well as linking them up with a production partner, akin to Mac & Wild's approach.
Everlasting love?
But will these meal kits have longevity, long after lockdown is lifted? After all, these handy ingredients parcels are now vying for attention alongside an increasing number of reopened restaurants, existing delivery services and the groceries sector.
"Ultimately – it's difficult to predict the future," says Mackinnon. "If there is a second lockdown in London, or wherever, there will be another huge spike in restaurant kits interest, but equally we see this as a viable business. We see gifting kits as a huge opportunity. Everyone has sentimental memories of certain restaurants; if you have a lovely meal with a friend, relative or partner, you can gift them a kit and send them a message."
The Restaurant Kits team is also keen to see subscriptions added – something Mackinnon's family would look forward to each week themselves. And with so many restaurateurs in the mix, there's never a shortage of ideas flowing among the friendships that have formed.
"It's been really humbling seeing how entrepreneurial, creative and supportive of each other our industry has been," notes Mackinnon. "That is a real positive to come out of this year; everyone has really pivoted quickly, tried new things and not been afraid to try and fail. It is a credit to our industry.
"I listened to a podcast recently about aspiring to be less wrong – maybe I took that principle a bit too far – but equally I think you need to be trying new things. If you're sitting and waiting for this to pass, then I think potentially it could be a struggle."
We've all seen consumers looking for ways to connect to their favourite restaurant brands since the doors closed in March – we've been doing the same ourselves here at Casual Dining Magazine – and Mackinnon knows that essentially, people want to see their favourite brands survive through 2020. Meal kits have plugged a gap in the restaurant market, while simultaneously forging a novel connection between consumers and the chefs behind the dishes.
Certain meal kits sold out within seconds during lockdown, proving immediate popularity and their appeal is predicted to continue, reaching to more communities than any hot meal delivery service could dream.
As Mackinnon puts it: "Suddenly the whole of the UK becomes a potential customer."
Bonnie & Wild
August brought with it more positive news from Mac & Wild: the team would be launching a food hall concept in the new Edinburgh St James development – making headlines for being the single largest food and drink site in Scotland (spanning more than 16,000 sq ft).
The artisanal food market is set to comprise five retail offerings from Scottish producers, eight food stalls (including Mac & Wild and its Smoky Barrels virtual shooting concept) and three bars serving craft Scottish drinks. Whisky tasting flights and salmon carving will add to the food hall's theatre.
"It's a hugely exciting project and one we've been working on for quite a while," explains Mackinnon. "Then, obviously when Covid-19 hit we hadn't actually fully signed the lease and we did get a bit nervous, but equally we want to do something impactful in Scotland."
Bonnie & Wild will showcase Scotland's "amazing natural larder", as Mackinnon puts it, and will become a platform to champion
the producers that Mac & Wild has always had at the forefront of its menus.
"So many Scottish producers and traders have contacted Max & Wild in the past about getting on our menu," he adds. "And we've got an amazing network in Scotland. We're trying to create a one-of-a-kind offering in one of the most exciting developments that Edinburgh's ever had."
With lockdown giving consumers the time to home in on and analyse what they're eating and drinking, Bonnie & Wild couldn't come at a better time – especially for Edinburgh locals looking for a one-stop-shop for their groceries and hospitality venues.
"Food halls are another different way to connect with and educate your consumer," Mackinnon adds. "You can educate people on what they're eating, plus it's all about the experience of buying and eating these days. I love it when producers are passionate about what they do, and when they put real love and integrity into their craft."