Join the tea party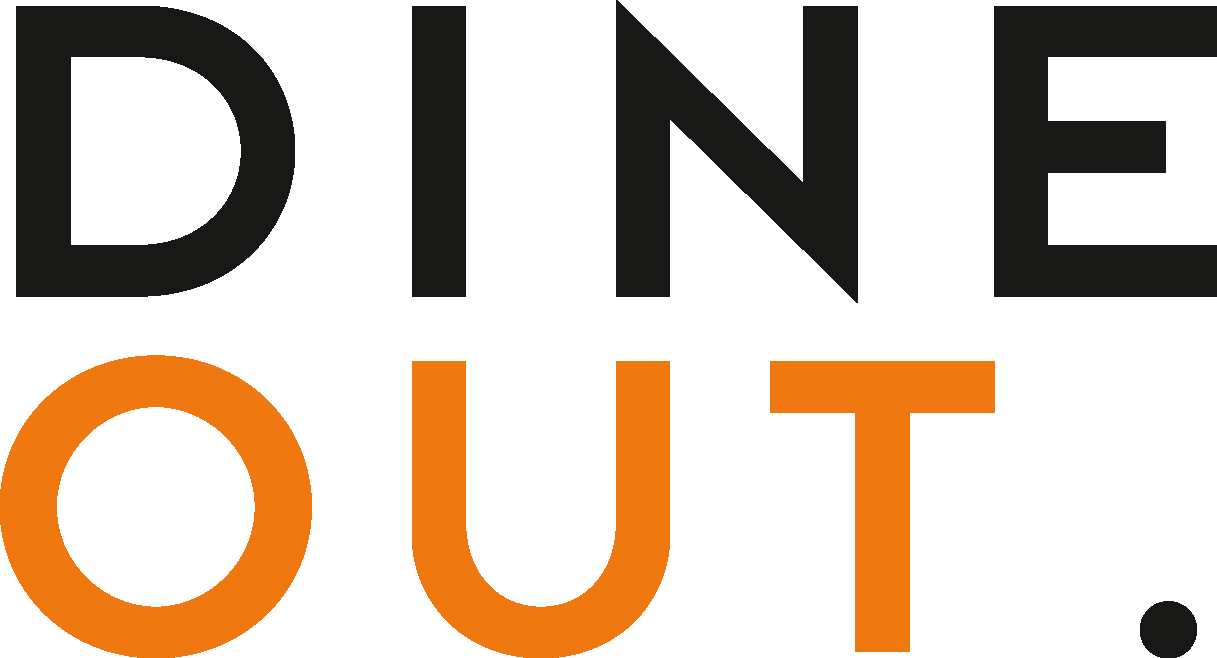 Oct 29, 2020
Your restaurant has the power to soothe, comfort and replenish guests with just one pot. So, are you making sure the hot drinks menu is their cup of tea?
Here's your official invitation to Dine Out's tea party. And believe it or not, there's good reason to celebrate. Though curfews are encroaching on late night business, earlier dayparts are increasing in value as a result.
Red Dog Saloon recently introduced a brunch menu at two of its sites to encourage people through the doors from 9am, and that's just one example of hundreds, if not thousands of restaurants already spotting the opportunity. Though leisurely bottomless brunches are a thing of beauty, many people need to be productive for the rest of the day following their shakshuka, so hot and comforting drinks is where it's at. 
Love it or loathe it the flourishing work from home culture is another element to changing consumer behaviour that takes with one hand and gives with another. Savvy hospitality operators have hot-stepped into the working space, advertising tables near a power socket, with hot drinks and meal deals to boot.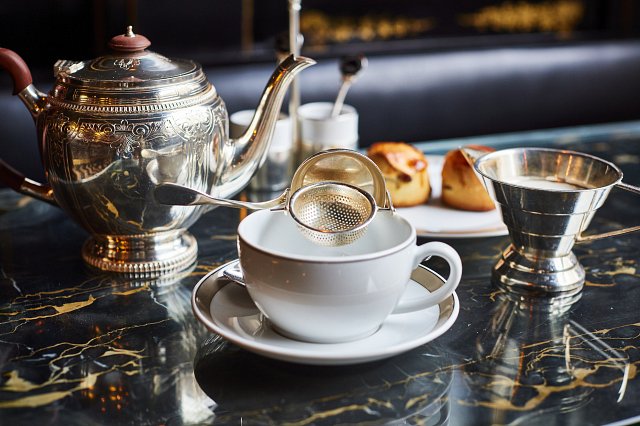 "Tea sales are soaring towards £329m with a growth of nearly 9% this year and consumer expectations for drinking their favourite beverage are increasing," says James Brett, head of shopper marketing at Twinings Foodservice. "During lockdown, tea consumption has increased by 38%, overtaking coffee, and to replicate that figure out of home, the tea served needs to be premium and offer something different to a regular cuppa. "Recent research from Allegra found that giving consumers an individualised, quality tea experience, just by letting them brew it exactly how they like it, generated around an extra 60p cash margin."
Restaurant operators and guests alike need one hell of a tea break this year. Make it a good one.
Leading by example
Most restaurants make a real effort with their afternoon tea services, but why not capture the essence of this experience and inject it into every cup and pot of tea served throughout the day? The Wolseley in Mayfair (pictured, right) has an extremely commendable approach to every pour, and even retails its original blends to give its guests a taste of its tea at home.
"There's a different tea for every part of the day," one of The Wolseley's floor managers, Jose Sola, explains. "Breakfast tea is a bestseller in the morning. It's a classic blend of black teas and drinkers know they will get the perfect aroma and the right energy to start their day. As the day progresses, people tend to have more aromatic options, like the jasmine, earl grey or lapsang souchong – a smoked tea. Afternoon time is a place for green teas, rosebuds or camomile, known for their digestive properties."
As the evening draws in, guests opt for fresh mint, or an invigorating ginger and lemon tea. The Wolseley Blend – the restaurant's signature blend of black teas – is most often chosen for afternoon tea, meaning guests can sip something exclusive, though others are now opting for the caramel or chocolate tea blends, infused in caramel or cocoa beans.
"The Wolseley has become a traditional spot for the afternoon tea lovers," adds Sola. "For us, afternoon tea is a ceremony. The ambiance you get here is unforgettable, so afternoon tea enthusiasts want to recreate the experience at home. We are helping them providing some of our more famous blends and of course, the right utensils: tea strainer, pots and tea stands."
When it comes to serving, every small detail is carefully prepared and checked. All the silverware is shining, and the team often uses white tablecloths during a typical service, so customers can feel the importance of what is to come. And behind every pour, there's a story to be told.
"British guests tend to have a very good knowledge about tea and its history," Sola notes. "Our guests from overseas, like the Americans, want to have a brief introduction to the different types of tea. Our front-of- house team and the baristas are fully trained. They have a thorough knowledge of the products we are serving. We also have an important role in this service, the afternoon tea host. This person oversees the whole process, making sure our customers are having an excellent time."
The host explains each tea – as well as the other sandwiches, cakes and scones all prepared on site, plus prepares special requests for birthdays and other occasions.
Are you tea total?
The guest's journey to the tea menu usually involves scrolling through all the food courses, then the alcohol serves, then soft drinks, then coffee and finally – the tea.
But it doesn't have to be that way. By making a real song and dance about your tea offering – from choice of product and its ethics, to wellbeing benefits and the way it's served – you can drive value into every cup served. 
Teapigs' tips for a menu include featuring seasonal drinks, like freshly brewed iced teas during the summer; offering something more adventurous as a tea of the month; thinking about a retail offering during gifting seasons with tins and gift sets for Christmas and Mother's Day; rotating different ways to make matcha with changing specials; choosing a 'tea geek' on your team who's responsible for knowing the tea really well, making it expertly and training others; using branded tea ware; and of course, storing fresh tea in visible storage jars while shouting about your offering on blackboards and menus. Got all that?
Omotonashi
While tea at The Wolseley is a very British affair, look elsewhere and you'll find customers drinking up tea culture from across the world. Japanese ramen concept Bone Daddies serves bottomless tea, with most guests ordering green tea regardless of the time of day, or the dish they're eating.
"In many establishments in Japan, complimentary tea is offered," says Bone Daddies co-founder Demetri Tomazos. "This is 'omotonashi', which is translated from Japanese into English as 'hospitality'. In Japan a meal usually starts and ends with tea, and while its tradition and serving are quite different to the UK – with their famous tea ceremonies – it is similar in that it is deeply rooted in both cultures as a way of socialising. Bottomless tea at Bone Daddies is our omotonashi."
The tea is brewed at the start of every service, with the team straining leaves and keeping it hot so it is ready for a quick pour and refills – matching the restaurant's fast, rock 'n' roll theme. But Bone Daddies also serves tea cold, too. 
"Often the flavours of a hot tea are more aromatic than a cold tea," adds Tomazos. "A cold tea will be a lighter style whereas hot tea can range from a lighter jasmine tea to heavier assam tea. A fuller tea will be better served hot and a delicate one will work well cold. The choice between hot and cold is really up to our guest and personal choice." 
Taste and health benefits tend to drive tea choices, regardless of the style of service. Brett points out that 24% of consumers tend to increase their tea consumption when there's focus on wellbeing.
"Operators need to create an amazing tea event for customers, with adventurous serving styles, encouraging them to try new blends," he adds. "There's been such a huge increase in competition in the tea space and there is a great opportunity to really drive sales in this area by offering an extensive range of specialty herbal and fruit teas alongside the more traditional black and green options. A fully displayed and prominently listed tea menu will encourage customer engagement. With many industry professionals believing that the most important trend affecting tea beverages out of home is healthier consumption (64%) driven by the increasing range of herbal and fruit teas available, it's time for tea to take centre stage."