Interview: Robin Hutson, The Pigs and Lime Wood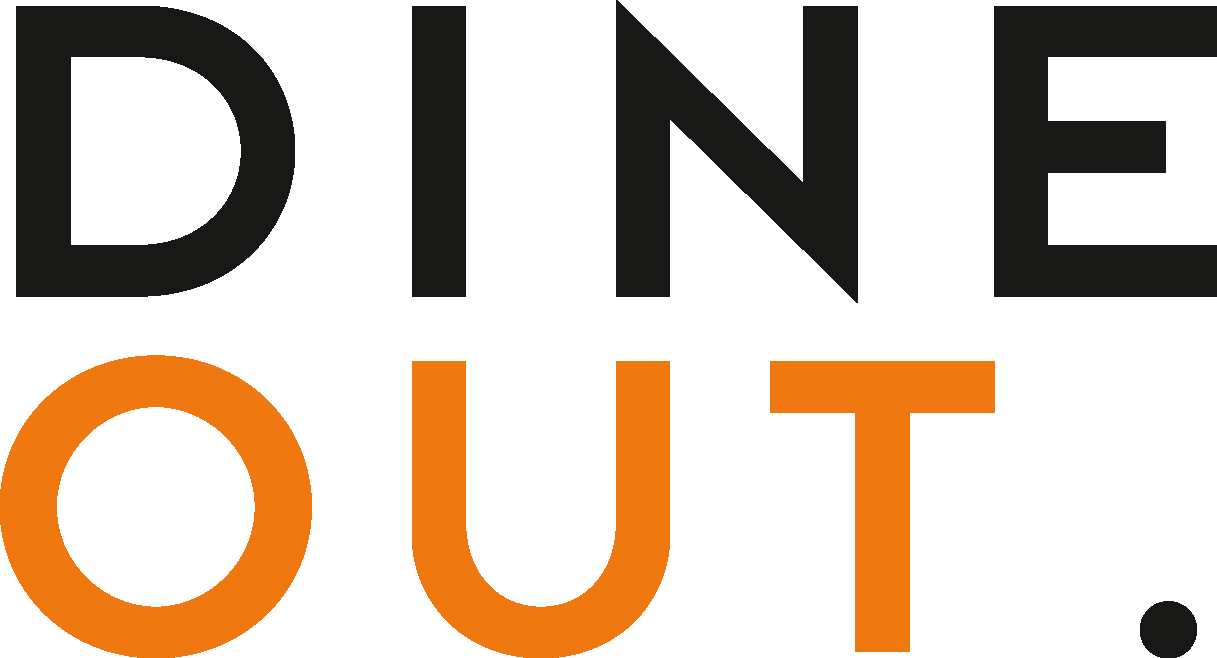 Jun 1, 2021
Robin Hutson, CEO and chairman of The Pigs and Lime Wood hotels, talks to Rosanna Spence about steering his properties along the roadmap to reopening and his call for a minister for hospitality 
Occasionally, a hospitality business blossoms and redefines the sector's status quo. What Polpo did for small plate menus, for instance, The Pigs did too for the term 'a restaurant with rooms'. Robin Hutson's eight-strong collection of Pigs, also known as Home Grown Hotels, and his Lime Wood property in the New Forest, are cornerstones of the English countryside idyll.
Elegant, historical buildings are set in surroundings so bucolic they'll make you want to hand in your notice at work in a fit of whimsy and attempt to pen the next series of Midsomer Murders from one of the rooms' roll-top bathtubs.
Though rooms ooze cottagecore aesthetics and boast plush Instagrammable interiors (with every morsel of décor lovingly handpicked by Hutson and his wife Judy, pictured), each restaurant is the star of the show. The gardeners, foragers and chefs form an unstoppable team producing culinary creations that are simultaneously conscious of food miles (25-max, in fact), sustainability and taste trends.
There is a clear symbiosis at play with the land: the group has about 10 acres of kitchen gardens under cultivation, tended to by some 25 dedicated workers, and The Pigs' beekeeping efforts are about to move into the next phase with the addition of more hives. 
Yet these spaces, like to many others, have been bereft of guests while the roadmap to reopening was cautiously tarmacked by those in power. 
"It costs us more than half a million pounds a month to stay shut," says Hutson. "That's our cash burn and there's very little you can do about it. The business doesn't pay rent on its properties, but mortgage and loan interest payments don't go away.
"We elected to keep all our staff on, who we have spent a long time selecting, training and developing," he adds. "But there's a cost to that too, in the form of National Insurance and contributions top ups. The other bills don't stop coming, so I'm very pleased to open and have some proper income."
Like most hospitality businesses, the biggest concern when the pandemic started was cash flow, as Hutson says, "it was the number that occupied everyone's minds". The hotels took on all the support they could, including furlough and interest-free loans backed by the government, but costs aggravated by a lack of any income were relentless.
"We were very fortunate when we were allowed to open last year," Hutson recalls. "We had an outstanding summer. It saved us. So instead of being hugely profitable throughout the year, we were only open for five months [in 2020], but it did go a long way to allay some of the losses."
Jumping through hoops
Hutson acknowledges that the roadmap is just another set of phases for the industry to tackle.
"We're so used to jumping through all the various hoops the government has thrown at us," he says. "I was amazed myself last year when we were opening up and shutting down again at the drop of a hat – who would have imagined that a year or so before, that we could easily do that? This year it's been quite a long time for staff not to be working, so I'm a little concerned about them being rusty. That's why we're doing a lot of re-training."
Indeed, when we spoke Hutson was in the car on his way to The Pig at Bridge Place, Kent, as part of a tour of all the properties ahead of reopening. The initial April alfresco launch saw staff head back into their environments early to sharpen their skills on every procedure, adding to the thousands of hours of online training provided while the properties were closed.
"The slight problem for a hotel compared to a standalone restaurant is that it's a 24-hour, 365-day, multi-departmental business," adds Hutson. "You have to be careful to open up with the right number of staff and not let the costs sink a much-reduced revenue."
Opening alfresco in April provided some financial relief, with sweeping canvases and awnings already added to the hotels' dining spaces last year to account for social distancing between tables.
"We've redoubled out efforts and added yet more canvas this time around, so we can have more covers," Hutson notes.
Though solely operating as a restaurant (with a small number of self-contained accommodation on-site open to guests, such as converted barns and huts) is hardly a healthy way for hotels to survive. The threat of a return to lockdown will linger for at least the rest of this year.
"To be honest, the trickiest part is when you're half open," Hutson admits. "In some respects, I actually preferred to be fully closed. The biggest problem for everyone is staffing, and then stock. To gauge the staffing for food and beverage is obviously very labour-intensive, but you've only got part of the revenue [from alfresco hospitality] and our operation relies on being busy in the bedrooms."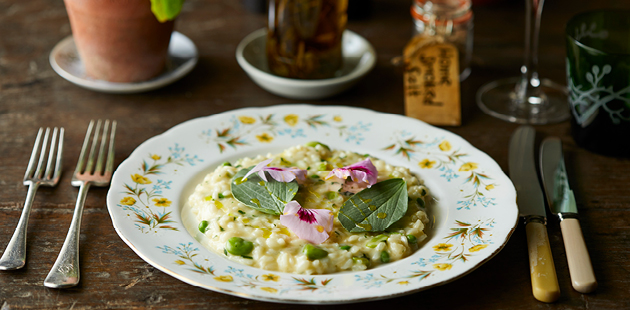 Seat at the table
Unless you've been hiding under a rock in the last six months (not a bad idea), you'll be aware the hospitality industry has been campaigning for its very own minister to sit in parliament and provide targeted support for the sector at the highest level.
Hutson became one of the leading faces of this campaign, when he evolved an existing effort from Claire Bosi of Chef & Restaurant magazine after feeling frustrated at the level of engagement from industry workers. Three months after Bosi's original petition was launched, Hutson brought together 200 contacts on a Zoom call in the hope that the sector could get behind it.
Hutson consulted some of his trainees as to why the original campaign wasn't reaching the three million people it employs, and they pointed out that the petition wasn't on the social media channels with which so many engage. He asked them to design an Instagram campaign, and #SeatAtTheTable was born. A flurry of well-known chefs and sector figures filmed videos urging their peers to sign the petition and get the debate for a hospitality minister into parliament.
"I didn't start out with the intention of making a political statement, really," he remembers. "I have always felt we're very underrepresented in government. If you go to a small Caribbean island, the second most important person in the government after the prime minister is the tourism minister. It just felt we weren't taking this huge sector and massive driver of the economy seriously.
"We had the 100,000 signatures we needed to get it into parliament for debate fairly quickly, and by the time the debate happened we had over 200,000."
Is Hutson hopeful that these efforts will be rewarded?
"I was pleased at least that the sector had risen to the challenge, showing the government that a lot of people care about this," he states. "Whether we will ever get our own dedicated minister for hospitality in the way that I see it – a cabinet post for hospitality and tourism – frankly, I'm sceptical we'll ever get someone at that level. But it does need to be more joined up for the sector. That could come in many different forms. 
"If there's one thing that has been recognised this year it's that this is a massive sector of passionate, creative, entrepreneurial people and there is no doubt it has raised its profile."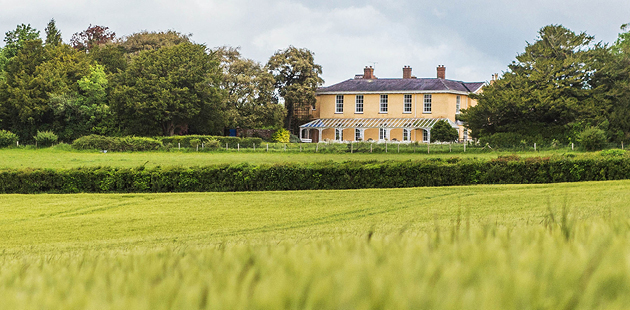 A new pig is born
The latest addition to The Pig family will open in September in the South Downs, pictured above, near Arundel in West Sussex. 
"The build slowed down a bit because of Covid, so we couldn't have as many builders on site," Hutson explains. "All The Pigs have about 100 staff, some of which come from within existing properties – the core management – and are replaced where they came from. We've created a lot of new jobs too."
When asked if the group will continue to grow, Hutson notes his brands aren't suitable for a cookie-cutter roll-out. 
"We've opened a hotel pretty much every year for the last 10 years, so our team will be more than 1,000 people," he explains. "I have no desire to take over the world."
The new Pig sounds every bit as tranquil as the rest of the group, according to the group's latest official comms: a Regency main house with a traditional greenhouse restaurant, and rooms spread out between a higgledy-piggledy collection of traditional brick, flint and timber-clad Sussex stable yard buildings, which, together with field and garden wagons, provide a range and variety of accommodation. 
The mature, walled kitchen garden is one of the group's largest at almost two acres. The gardening team has already been working to unearth its history, planting and experimenting for the upcoming menus.
There's also an orchard of old English apple trees, fruit cages and espaliers that are more than 50 years old. The group's flock of South Downs sheep is already grazing the pastures and in a first for The Pigs, 4,000 vines of Chardonnay, Pinot Noir and Pinot Meunier have been planted to create a vineyard that will be in full view of the restaurant – it is hoped the first harvest will arrive next year.
You may also be interested in…