INTERVIEW: Dominic Jones, JPRestaurants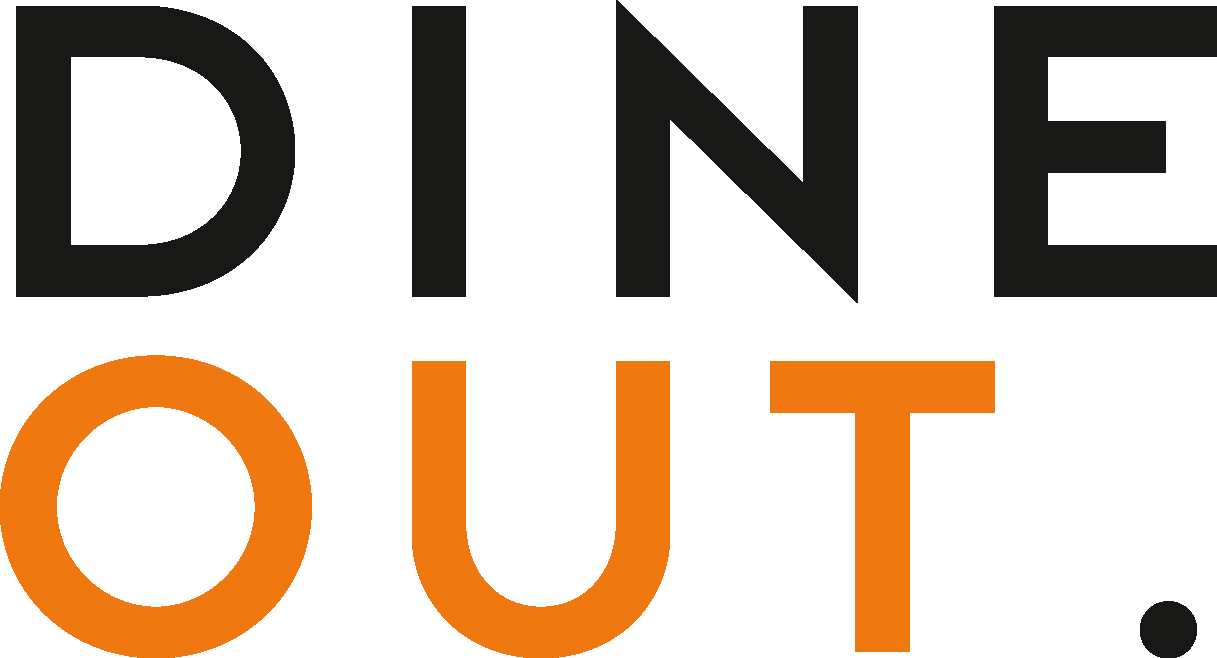 Aug 4, 2021
Meet Dominic Jones, CEO of JPRestaurants in Jersey. He's abolished tips across his 10 venues in favour of paying his staff a real Living Wage, and believes UK operators have the potential to radically transform the sector if they follow suit
"I'm a bit evangelical about the whole thing." This opening confession is from Dominic Jones who is about to explains why his 10-strong group of restaurants and cafés in Jersey no longer accepts tips for its staff. Jones is the CEO of JPRestaurants, which has dropped traditional tipping culture in favour of paying all team members a better salary across its four brands Oyster Box, Jersey Crab Shack, Banjo and Café Ubé.
The Living Wage referred to here is higher than the national standard set by governments and has been calculated by the Living Wage Foundation (operated by the charitable organisation Caritas  in Jersey) based on how much money people really need to get by. 
Despite Jones' devotion to better wages for his staff, and the potential for tip abolishment to revolutionise the way hospitality works both in Jersey and the UK, he's keen to teach, not preach.
"All I can say is that it is possible, and it works," he states. "Of all the things we did post-lockdown – from Covid-cautious measures to launching an app – this was the least problematic, and customers were the biggest supporters once they understood why we were doing it."
And that's the big question: why exactly has this restaurant group done away with tips?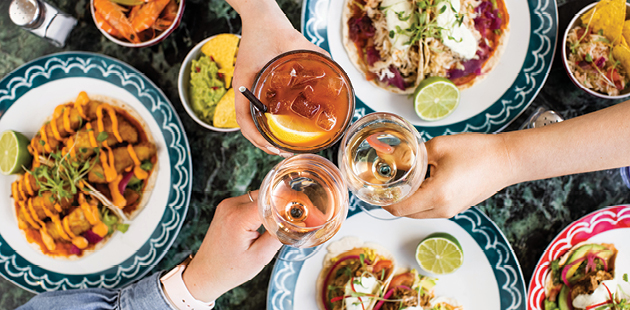 Island life
To understand this, first let's clarify what UK operators can learn from a business in Jersey. Though the island has its own "peculiarities" in law and taxes, as Jones puts it, the cost of living for its citizens is around the same as London, and its hospitality sector thrives on tourism. Interestingly, despite a third of young people living there not going to university, other career avenues (such as the better-paying financial sector) swallow them up. 
"Before Covid, we were very much reliant on migrant workers," explains Jones. "We always had staff challenges, but it was manageable. Then when Brexit came along, and then the pandemic, around 2,000 people left Jersey, so we now have the same vacancy issues as the UK. What we lack here too is that we don't have a student population and people working in hospitality between other jobs."
Jones has also lived in France for many years and can see its coastline from his window.
"Things are completely different in France," he notes. "There are no tips – they were banned in the 1980s. The price you see on a menu is the price you pay. Hospitality is seen as a real career there, one in which people can live well. France is not reliant on migrant workers who are lower paid." 
Choosing a better wage
JPRestaurants' journey to tip abolishment and better wages began in early 2018, when Jones' team had just paid out bonuses to head office staff, which caused him to ponder on hourly rates and what people were earning.
"Even though our wages were competitive, I thought it was crazy – how could we expect people to live on what is a minimum wage?" he recalls. "We've always had a lot of higher paid employees, but also a lot who weren't."
So, Jones engaged with Caritas, looking to become an accredited Living Wage employer, but there was an immediate setback.
"We got rebuffed the first time because, tips are a barrier," he explains. "The reason you don't see many Living Wage-accredited hospitality businesses – and there are very few – is because tips are not taken into account [as part of someone's official earnings]."
To begin with, JPRestaurants implemented its own 'guaranteed minimum hourly rate', underwriting the Living Wage rate without the associated accreditation. 
"We had some people in our business who weren't used to getting tips (such as those working in the cafés) who got a 30% pay rise when we brought this in," says Jones. "They asked, 'What's the catch?' You don't often get such a pay rise."
Before the switch was made, tips were tracked very carefully, and managed transparently, with total compensation statements created so everyone understood the value of each wage source. It's worth noting JPRestaurants did not operate any mandatory tipping or service charges across its venues.
"We calculated that tipping ran at about 6% of revenues – which is actually a lot less than many people would think," Jones notes. "Conversely, take-home pay was made up of 20%-30% of tips. A very important thing to point out of course is that this amount was uncertain.
"Because we had these total comp payslips, we've now been able to demonstrate to staff who were worried about not getting tips (and were even being poached by other companies offering tips), that everyone of a particular grade and level had earned more under the new process than they had previously."
Having an internal higher guaranteed rate of pay meant that employees benefitted during furlough – which was less generous in Jersey – compared to their peers in other companies who could not include tips in their furlough contributions. The seeds of certainty had been sown and Jones' employees were already harvesting its fruit.
Reopening the business following the first lockdown gave Jones the opportunity to officially stop JPRestaurants' staff accepting tips, made smoother by finances also moving to a cashless approach, so that the company could take on official Living Wage accreditation and use the logo in its communications with customers. 
"We reassessed all the hourly rates and put them up," Jones remembers. "We now have 70% of employees earning a higher rate than the Living Wage. That includes 16-year-olds and kitchen runners. They're coming in and doing the job, so they deserve it."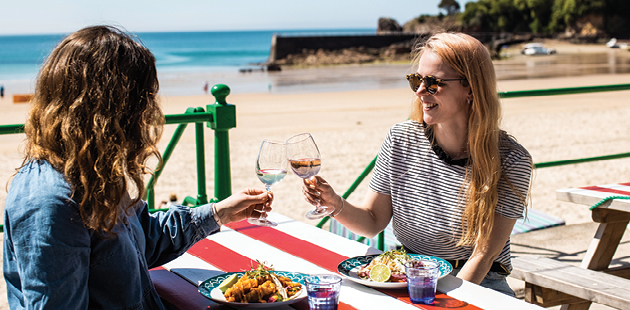 Service with a smile
Any initial bumps in the road with staff reaction to foregoing tips were eased when they were provided with proof that being paid a Living Wage meant a healthier take-home pay than relying on customer generosity. 
But what about the customers? "It's a difficult thing to try and communicate," Jones admits. "There is this idea that you have to tip to get good service – though it's been disproven in many academic studies. People don't tip their doctor or a shop assistant, but they'll receive good service."
The shift was made easier by being wrapped up in the company's 'What to expect' messaging upon returning to hospitality following lockdown.
Surely, this was just another change to accept. 
"We now have tent cards on all the tables, with the Living Wage employer logo, explaining what we are doing and why," Jones explains. "Now, when people write a review and say they were uncertain about not being able to tip, or in fact tried to tip the server because they thought it was unfair, they note that the server responded with, 'Thank you, but you don't need to tip, we're looked after by our employer'."
One customer then had the realisation that their server had smiled the entirety of their visit not to get a tip, but because they wanted to provide a good service. 
Of course, there's bound to be kickback – and Jones references a recent social media storm which involved accusations of the company stealing tips, but he confirms that JPRestaurants has simply changed the model by which staff receive their income and is completely transparent about the whole process. 
"I think we have had fewer staff issues now," Jones says. "While I wouldn't say recruitment has been easy, anecdotally I'd say our staffing has become easier. Plus, having a higher hourly rate makes it easier for employees to access traditional finance better to make big purchases or take out loans compared to if people couldn't demonstrate reliable levels of income (if parts of it are through tips). Those people may be more likely to go to a payday lender."
Value for money
In order for Jones' business to afford the wage increase, the money has to be recouped from somewhere. 
"Our menu is more expensive now," he says. "When we're doing competitive analysis, we always add 10% to our competitive prices because we know that's what customers are paying. Guests will occasionally complain about prices on the menu but then we explain everything."
The reality is that the overall price paid by the customer isn't noticeably different from the lower menu prices, plus a server tip. And for guests keen to show their gratitude, for the Jones the answer is simple: "Come back again if you liked it," he suggests. "Then when we trade better, we're more likely to hit our internal targets and then the staff receive an incentive payment of up to an additional 10% every month."
Jones was keen to stress though that this doesn't always result in additional pressure on staff – JPRestaurants has continued to pay the aforementioned, discretionary sum despite not achieving these targets because it's recognised that staff have had a tough time. 
"Trading better gives us mobility to do that and provide a mechanism to address times when we know everybody's worked hard but the business is quiet for reasons that aren't their fault," he adds.
Jones accepts that bigger businesses will find the move to the Living Wage easier to do, but also points out that customers are prepared to pay higher menu prices for better sourced produce among other things. Employees will of course pay more social security contributions from a higher wage, with company contributions also rising, but Jones believes that's part of being a good corporate citizen. As he puts it: "Everyone should pay their way and not rely on cash payments or  not paying tax because they can't afford to live."
Regardless of the political whirlwind the subject risks whipping up, the most important factor for JPRestaurants has been the practicality of the shift to the Living Wage over tips, and that the company has already seen positive results less than one year from its implementation.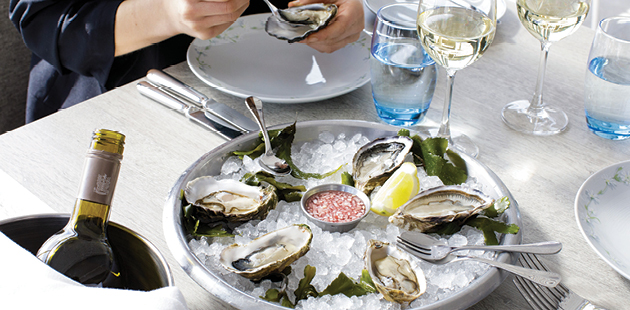 Butterfly effect
No doubt Dine Out readers will be aware of the bill being passed through parliament that will give hospitality staff the legal entitlement to access tips and avoid discrepancies around the way tips and tronc are distributed around businesses. Removing tips from the equation doesn't have to devalue staff. With the introduction of the Living Wage, in fact, the opposite is intended. And the effects are widespread.
"We have certainly pushed hourly rates up generally in Jersey by moving to the Living Wage, because we're able to advertise the full rate transparently," highlights Jones. "Hourly rates have been going up anyway because of the shortage of staff. That's another reason to bite the bullet now and do it, because businesses are having to pay people more anyway, so they'll raise menu prices. Then if customers are tipping on top because that's 'normal', then value for money will change, and going out for dinner will be much more expensive."
Ultimately, Jones asserts that better staff retention leads to a more productive company – and that scrapping tips and replacing them with higher wages is supportive of all the things the hospitality needs as an industry as it emerges from the pandemic.  
FACT FILE: JPRestaurants in a nutshell
Established in 1946 as a small family-owned pottery studio, Jersey Pottery grew to become one of the island's busiest tourist attractions in the 1980s. In the early 1960s, a coffee bar was introduced to cater to tourists visiting the ceramic factory and showroom. This move sparked the creation of JPRestaurants, which now operates 10 sites under the brands Oyster Box, Jersey Crab Shack, Banjo and Café Ubé.
You may also be interested in…