Feature: Have yourself a Merry-garita Christmas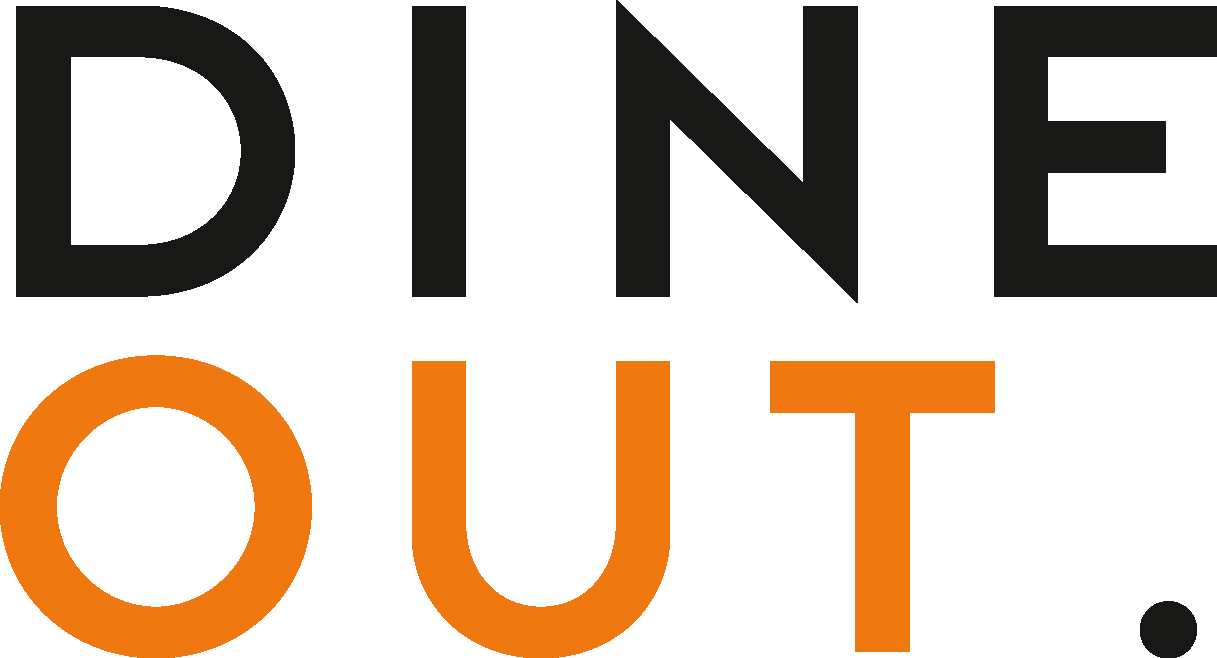 Dec 20, 2021
'Twas the night before cocktails, and bellies were full, topped with Santa-gria, and a Mistletoe Mule
Cocktails – you gotta love 'em! These magical liquid potions can be anything you want them to be – a 'pick me up', a confidence-booster, or even a "why the hell not?!" treat. Every one of these mood-enhancing elixirs creates a unique taste explosion that releases brain-pleasing endorphins and keeps us coming back for more. So pressing are our appetites for these concoctions that CGA's Mixed Drinks Report 2021 shows that in the five-week period when outdoor-only service commenced after lockdown this year, more than a third (35%) of consumers were splashing out on cocktails; not only this, but a fifth outrightly planned to drink more cocktails per visit after reopening, outweighing those who said they hoped to drink fewer three times over. After so many months of lockdown-driven social deprivation, people were eager to make up for lost time, satisfying their palates with new taste sensations in an act of well-deserved self-love.
This marks a huge opportunity for restaurant operators, since, according to the same CGA report, cocktail consumption has tipped towards food-led occasions. So, line up your gin-gle bells, perfect your rum-pum-pum-punch and gather all the Christmas spirits you can muster – it's time to sprinkle some Yuletide joy all over your venue's cocktail menu!
Trending tipples
Back in September, Advanced Mixology revealed the biggest cocktail crazes for this year; chief among them was a clear shift away from alchemy mixology towards gastronomic. Tiki-style drinks are in, along with slushy foams and caffeine-charged creations. Espresso martinis are very much 'on trend' right now, so why not add some holiday extravagance to this in-demand serve? Dark chocolate screams 'December decadence', while a peppering of edible gold on top is a simple yet elegant way to level this drink up. And voilà! Dark chocolate espresso martini, anyone?
Mezcal and tequila, while particularly big in North America, are gaining traction in the UK, providing a solid base for cocktails for that either warm, cool, soothe or tingle taste buds.
The most popular serves are generally classics that intensify flavour, maximising certain tastes – whether they are bitter, tangy, sour, spicy or sweet.
"Sweeter flavour profiles are also in demand, and this is a key factor to consider when reviewing cocktail menus," says Faith Holland, head of category development for on-trade at Diageo Reserve. "For example, in recent months, flavoured gin has continued to grow its share of spirits – its versatility means it can work as a base to a classic cocktail but offer a unique twist with its added flavour profile."
Matt Towe, head of marketing at Bidfood's Unity Wines & Spirits, agrees. "Gin – and more specifically flavoured gin – is showing no signs of abating, with one in five gins sold in the on-trade being flavoured. Many of the flavours are becoming more adventurous – for example, some replicate classic cocktail flavours such as the Bombay Bramble, a play on the original 1984 Bramble cocktail, or classic dessert flavours such as Gooseberry (Slingsby), Quince (Whitley Neill) and Lemon Drizzle (Sipsmith)."
Speaking of dessert…
Pudding it out there
American restaurant brand Fridays is taking a fresh approach to its festive puds, giving guests the chance to swap their dessert for a specially selected Christmas cocktail this year. Mixed and shaken by the brand's in-house bartenders, the Baileys Chocolate Orange Martini, dappled with a flurry of chocolate Flake – an option less heavy than a more traditional dessert, yet still just as wonderfully satisfying – is the perfect way to close off a festive Fridays feast.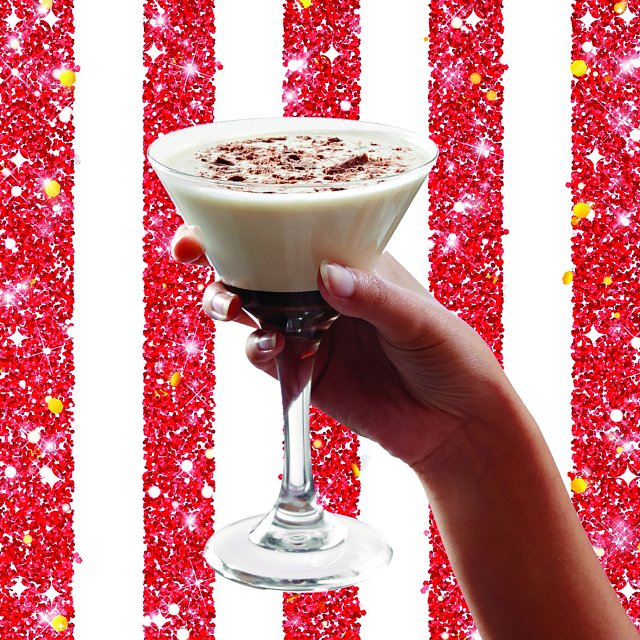 Fridays' Baileys Chocolate Orange Martini
The brand's extended cocktail list also includes the Merry Martini with Grey Goose Vodka and Licor43 shaken with cranberry juice; the Fizzmas Sparkle, a berry liqueur mixed with prosecco and topped with raspberries; and Gin'gle Bells, a new take on the iconic G&T that also incorporates a berry liqueur.
"This year we've gone bigger than ever with our new and best ever menu in order for guests to get festive at Fridays," says CEO Robert B. Cook. "Whether you're planning a family get together, a long overdue catch-up with friends or the office Christmas party, we've got a treat that 'yule' love."
Holland of Diageo agrees that desert-based drinks should be a focus for restaurants. "Over the past few years, gin, rum and cream liqueurs tend to see the biggest uplifts in share over Christmas, forming the base of popular seasonal cocktails including hot serves and dessert-based drinks," she explains.
It makes sense to have fun and get creative with your menu this season, since consumers are generally more ready and willing to experiment with their choices at this time of year. Encourage your bar and service teams to get creative with ingredients – a move that might inspire them to serve up something truly special.
Indulgence, darling!
December is the month where the automatic response to everything is, "But it's Christmas!" These three simple words are enough to justify any indulgence – and after the last couple of years we've had, sweet Noel, do we deserve it!
This year especially, guests will be seeking hints of opulence as they cash in on the enjoyment lost last year – something Towe calls 'touches of lux'. "This trend is reflected in an area that we have seen big growth in – champagne cocktails, to be more specific. Featuring a champagne-based cocktail such as the classic and elegant French 75, which combines gin with champagne, is a great addition to a festive cocktail menu," he says.
Holland adds: "Offering premium serves also means consumers have the chance to trade up and explore new flavours."
It's also worth noting that, as restaurant operators, if you can't be a little 'extra' at Christmas, when the holly jolly can you!
How low can you go?
Slow your roll Rudolph, because we've got news for you: cocktails can be just as colourful, fun and delicious when they include low- or no-alcohol alternatives. In fact, failure to respond to the nation's growing desire to moderate alcohol consumption would be detrimental to your business. Even pre-pandemic, this particular beverage category was worth £60m and growing +48% annually. This surge is expected to continue, highlighting an opportunity that restaurants can't afford to miss.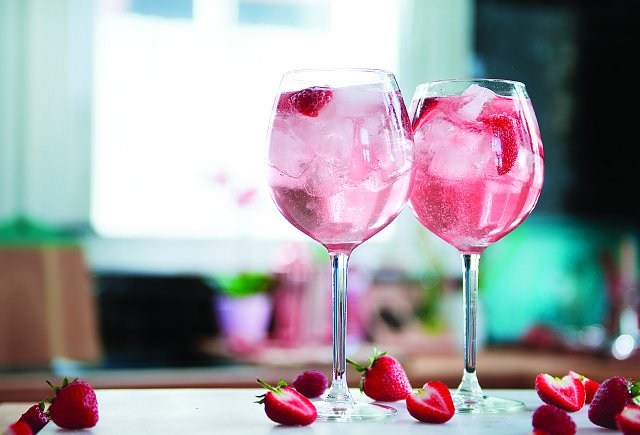 "Based on the increase in UK adults looking for low- and no-alcohol alternatives, it is vital that licensed operators take note and put plans in place to cater for this demand," urges Adam Russell, director of foodservice and licensed at Britvic. "While a strong carbonates range from well-known brands is a good starting point, there is a bigger opportunity to go after in terms of wider soft drinks and the creation of mocktails – an alternative that attracts over eight million consumers each year."
Fridays has 'sleighed' the mocktail category this season, offering 'Driving Home for Christmas' for those who choose no booze. This scrumptious drink is one the legendary Chris Rea would be proud of, mixing Seedlip Spice 94 alcohol-free spirit with grenadine and ginger beer. Thanks, Fridays – we'll take 10!
Go the extra mile
In the wake of the pandemic, consumers are expecting an unforgettable festive holiday period. Hitting this mark is all about providing a one-of-a-kind experience, so operators should think outside of the tinsel-lined box.
"Many new products, flavours and techniques are being innovated to please the guest eye," says Vitalij Gutovskij, head bartender at Meadow Bar and Restaurant in London. "For example, a smoke bubble with cinnamon dry ice. Nowadays, everything is possible!"
For Towe, Gutovskij is on the money. "There is a continued rise in consumers seeking immersive dining or drinking experiences – making the theatre of cocktail serves also key this year," he says. "Whether that's adding dry ice to create a smoky effect, a ball of candy floss on top of a carnival themed drink, or even a long-necked, science-inspired test tube to pour from, all help create an elevated and premium experience for the consumer."
So, there you have it. Armed with these tools, techniques and knowledge of trends, your cocktails will perfectly reflect this most wonderful time of year. Now, merry Christmas to all and to all a good night!
You may also be interested in…