Feature: Condiments to the chef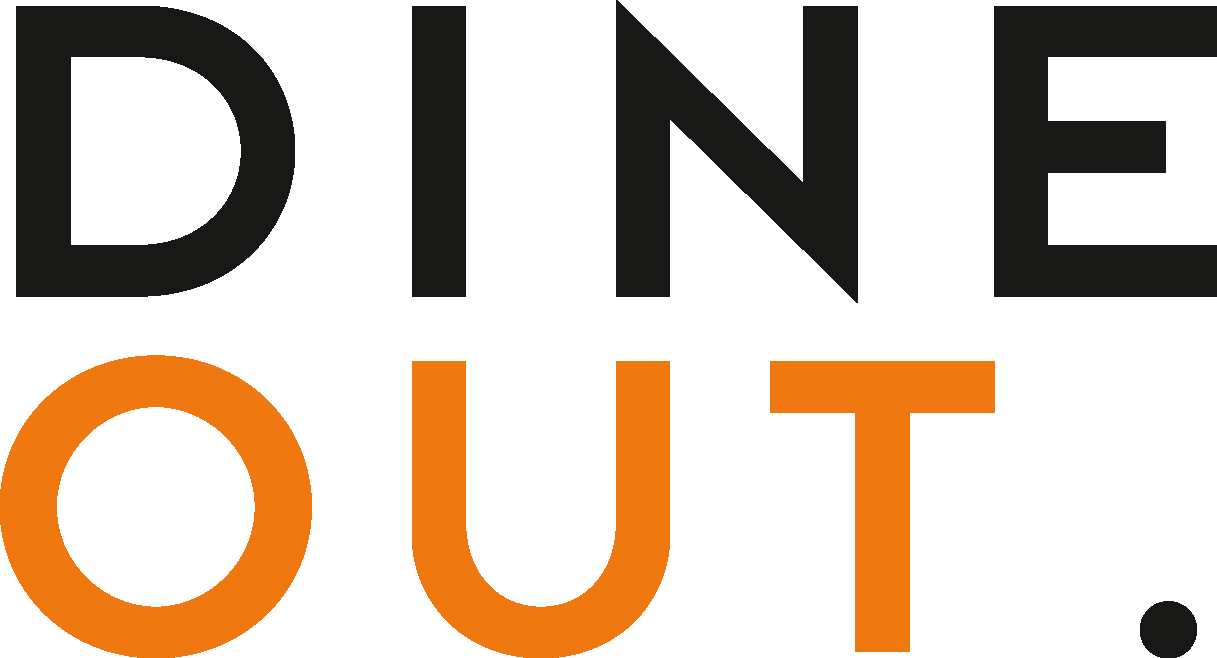 May 3, 2022
Ban the bland, boycott the basic and welcome a world full of flavour with small but mighty products that can transform your menu
It's amazing how just a splash or sprinkling of a seemingly simple ingredient can entirely transform a dish. Ask any professional chef and they'll tell you that seasoning is everything. Statista reports that the sauces and condiments segment is worth US$225.4m this year, with an expected compound annual growth rate of 5.16%. Such numbers show that food flavouring is big business, and these empowering items should never go unused or undervalued in the commercial kitchen space. There are so many vibrant and varied products to choose from, with a recent report by The Food People revealing that the top five sauces in the Quick Service Restaurant and fast-casual market are guacamole, mayonnaise, BBQ, chilli and teriyaki, respectively. Even that modest sample perfectly demonstrates the contrast in colour, diversity and taste that abounds in this ever-expanding category.
Table staples
Experimental condiments and seasonings might be growing in demand, but humble table sauces – such as ketchup, mayo and brown sauce – have long been a staple of modern on-trade venues. The importance of these ingredients isn't exclusive to the UK on-trade, with a 2021 report from Innova revealing how table sauces are positioned around the globe. According to research, in Europe, this translates as 21% gluten-free (GF), 20% no additives or preservatives, 18% vegan, 12% vegetarian and 8% traditional. Contrast this with Asia, for example, where the figures are 4% GF, 14% no additive or preservatives, 3% vegan, 19% vegetarian and 8% traditional, and it's clear that, while preferences might fluctuate, consumer demand for staple table sauces is universal.
"Tomato sauce or mayo – which do you prefer with your chips?" asks Tom Styman-Heighton, development chef at Funnybones Foodservice. "Or is it brown sauce or sriracha? Everyone has their favourite table sauce, and the provision of this essential side is vital to the enjoyment of a simple dish like chips," he adds.
Fries are fundamental to the offering at burger brand Hub Box. The 11-strong restaurant group uses potatoes grown at Colwith Farm in Lanlivery, Cornwall, all of which are hand-cut daily on-site. "To enhance the flavour of these exceptional potatoes, we toss them in a mix of Cornish sea salt from the Lizard Peninsula, fresh rosemary and lemon," says Luke Taylor, the brand's head of food. "From top to bottom, every sauce and seasoning we use counts. That's why we like to build partnerships and source products locally, sustainably and ethically," adds Taylor.
The right table sauce can finish off a dish in the most satisfying way – and is often the only part of the serve that's left in the hands of guests. Mayonnaise presents a great example of new product development (NPD) in this area. The addition of garlic, herbs or chilli, to name just a few ingredients, can revolutionise the flavour profile of this beloved product – and therefore your dish – with suppliers launching new mayo innovations thick and fast. But you don't have to buy them ready-made; why not let your kitchen staff have a go at creating their own? "Customising mayonnaise is a quick and easy way to offer on-trend sauces," says Rachel Shoosmith, marketing manager at Creative Foods. "The addition of chillies and sriracha adds a touch of heat and colour, whilst ingredients such as yuzu and lemon add acidity. The simple addition of herbs can turn mayonnaise from its traditional creamy colour to an attractive pale green that also hints at freshness."
The sheer scale of choice – both on the market and in-house – gives diners the chance to put a bespoke twist on their meal, which can add an element of fun and experimentation to even the plainest of orders. But this degree of choice can make customers picky about sauce brands and varieties, so operators must select their range carefully, ensuring they have taken the values and preferences of guests into consideration. "Do your diners expect traditional brands and continuity?" asks Styman-Heighton. "Are they willing to try exciting new flavours and innovative products? Are they happy to take recommendations from the waiting team? Are they looking for international sauces? And, of course, which condiments will best suit the dishes you serve?"
As these questions denote, the realm of condiments, sauces and seasonings has far more complexity than these staple – though no less valuable – products alone might suggest.
Tap into trends
Don't forget that sauces and condiments can provide your guests with a gateway to new global cuisines – one that can seem far less daunting than a menu section dedicated to international fare that the guest has never tried before. As James Lewin, marketing manager at Tiger Foodservice, explains: "Stocks and sauces have always been the tried and trusted way of taking simple food to new levels, but the renewed interest in home cooking has prompted diners, unable to visit their favourite restaurants during lockdown, to seek even more adventure from their flavours. That taste for extra zing is now reflected in people's expectations of out-of-home dining." And with the sun donning its hat for the next few months at least (Optimistic? Maybe, but let's keep our fingers crossed!), barbeques present a great opportunity for operators to show off their condiment A-game. "With many consumers prevented from taking a holiday abroad – or choosing not to – they have been travelling globally through condiments, and they like it hot!" says Shoosmith. "Hot and spicy sauces, such as chimichurri, are now store cupboard staples. They are also looking further afield to products such as American regional sauces – especially less common, vinegary barbeque options from North Carolina, as well as African cuisines."
At Hub Box, sauces are critical to the creation of the ultimate 'dirty burger'. "You could have a perfectly cooked patty, but this, sandwiched between a bun with no sauce will, let's face it, be fairly dry!" says Taylor.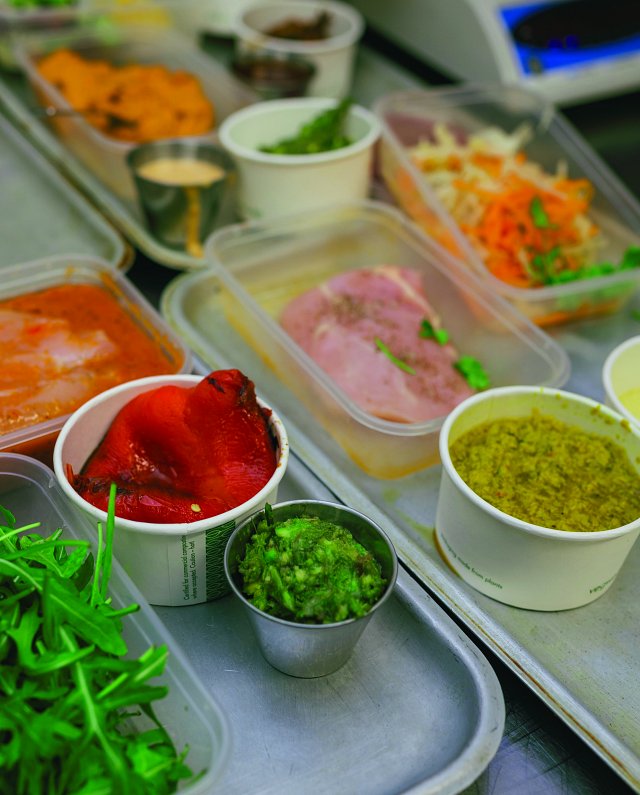 Feeling saucy with Hub Box
"By adding different sauces, we create an extra element of flavour which makes the burger what it is. For example, take our buttermilk chicken burger – a simple concoction of buttermilk-fried chicken breast, garlic mayo and lettuce. By switching the garlic mayo to a katsu sauce and adding a few extra layers, we've created a totally different taste sensation for our customers. Sauces and seasonings help us build that better burger and ensure our customers keep coming back for more."
Garum, otherwise known as 'Roman ketchup', is also gaining traction among out-of-home consumers. Once a mainstay of European cuisine, garum is essentially a blend of fish, salt and water, left to ferment in the sun to create a naturally rich, umami accompaniment that's not unlike an Asian-style fish sauce. Sweet chilli-style and BBQ varieties remain perennial favourite types of this intensely savoury condiment. "The big, bold flavours of garums reflect the popularity of ancient techniques such as fire cooking and smoking," says Lewin. "Interestingly, they're also now being made out of meat and vegetables as well as the traditional fish base. They're also a great way to use up food scraps which might otherwise have gone to waste."
According to McCormick's Flavour Forecast, 'underwater' is a trend that's disrupting the sauces and seasoning category right now. The sea offers limitless potential when it comes to ingredient innovation, and NPD in this sub-category is all about fresh, earthy and 'under-discovered' (as McCormick calls them) flavours brought from coast to kitchen. "Cooking with ocean water is often overlooked for its flavour potential," says Ian Craddock, senior research chef at McCormick. "Saltwater is the ultimate flavour enhancer. Its salty, briny bite has a complexity you can't quite put your finger on but will quickly come to crave. Many bakers swear by seawater as a primary ingredient in bread, cheesemakers in New Zealand use seawater to curdle milk and Koreans soak-wilt vegetables in seawater, a precursor to kimchi. Put the trend to the test yourself with unexpected dishes like sea salt-brined buttermilk fried chicken, a saltwater martini or wine made with grapes soaked in seawater," adds the chef.
Sustainable sauces
Responsible sourcing, environmental awareness and sustainability are principles that continue to revolutionise the global hospitality industry – and rightly so. With this in mind, a few simple but worthwhile adjustments in your kitchen can ensure these values translate to your venue's condiments, too. "Stocks and sauces prepared in-house can be highlighted for their purity of ingredients, freshness and provenance, all of which are important to today's consumers," explains Tom Bentham, corporate chef at Rational. "Also, they can be made with off-cuts and surplus ingredients that might otherwise have gone to waste."
By now, we should all be well versed on the benefits of reducing meat consumption and adopting a more plant-forward diet. If you need a refresh, a 2019 study published in the Scientific Reports journal found that if every US citizen cut the amount of beef, pork and poultry in their diet by a quarter and substituted with plant proteins, 82m metric tonnes of greenhouse gas emissions would be saved each year. As plant-based foods become more accessible and appealing, more people are embracing them in their diets, and it's now the norm for foodservice operators to provide vegan-friendly options on their menus. "It follows that plant-based sauces – such as tomato and red wine, BBQ sauce for dressing up plant burgers and mushroom gravy – will also grow in popularity," says Bentham, so you best make sure your venue has a broad and high-quality selection of vegan-friendly condiments to please your planet-positive punters. "Plant-based eating is now mainstream," says Craddock. "Veggies have moved from the side plate to the main event. This trend is all about embracing the brilliant colour, vibrant ingredients and playful plant flavours that heighten the eating experience." Vegan and vegetarian sauces already represent 13% and 9% of product launches within the category, respectively (Innova, April–September 2021) – and with that number likely to soar for the foreseeable, a lack of plant-based condiments in your restaurant is nothing short of inexcusable.
Awesome sauce
If there's one thing you take away from this, let it be that you never again underestimate even the humblest of sauces or seasonings. From customising dishes to encouraging culinary exploration and doing good for the planet, condiments are on-trade essentials with the power to pack a real punch. Bid farewell to the flavourless and say bye-bye to the blah, because giving your customers a sensual taste explosion will help put your venue firmly on the map of foodie delights.
You may also be interested in…