Feature: Fields of Gold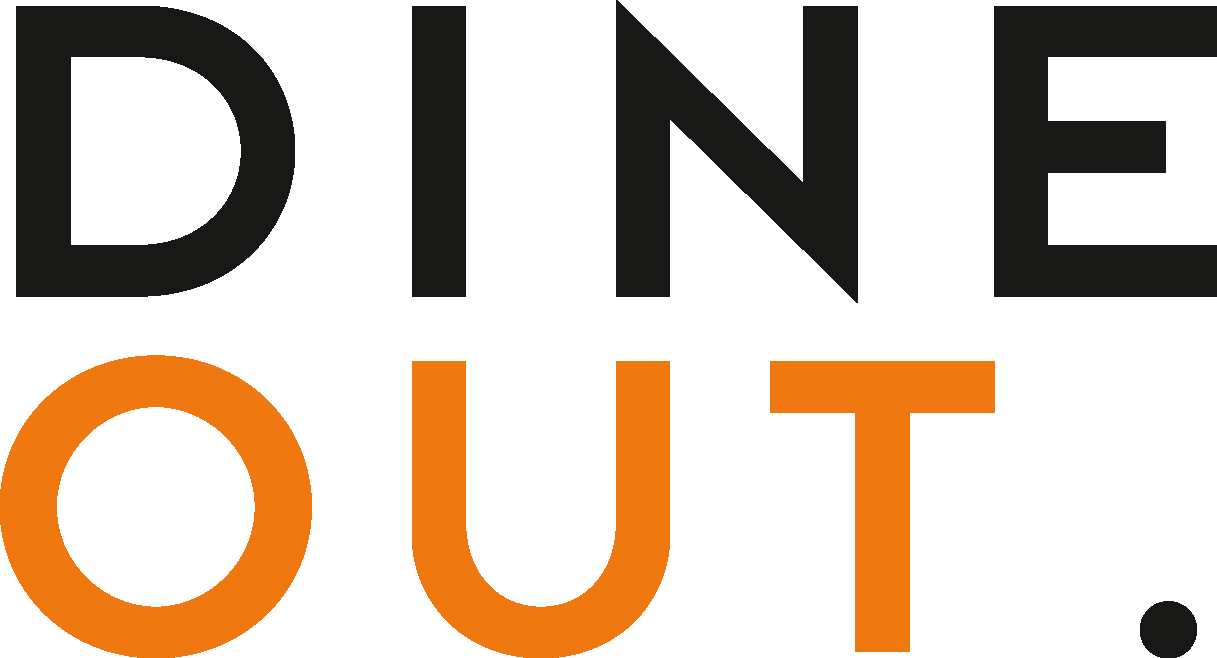 Feb 28, 2022
F&B operators are the unsung heroes of the festival scene, keeping punters happy and healthy while fuelling the time of their lives
Nothing compares to the festival atmosphere: the summer sun, the vibrancy and the pure, uninhibited fun. These celebrations of art and creativity are also a hive for human connection – whether it's making new mates on daily campsite rambles, chatting to friendly faces in the queue for the loo (while holding your breath – let's be real) or dancing with strangers 'til sunrise. These events allow us to escape the reality of life for a few precious days every year, and boy oh boy have we missed them – stinking toilets and all!
The low-down
Beyond the frivolities, these party pastures are big business for hospitality operators. Last July, IBISWorld estimated the UK festival market size at £184m – a forecast that will rise significantly if this year's summer schedule can go ahead as planned, without Covid restrictions. The last pandemic-free festival season took place in 2019, and Statista reports that five million people attended these events that summer. A Barclaycard study from that same year revealed that food is the biggest spend at festivals, with the average adult attendee splashing out £46 a day on grub. When done right, the festival landscape can be a gold mine for foodservice providers.
Sun's out, buns out
Outdoor event catering is fast-paced and high demand, requiring operators to provide the same outstanding quality while working in restricted spaces without access to fixed equipment, and with minimal storage facilities. D&J Mobile Catering, for example, which includes the brand Caterfest, knows exactly what it takes to serve this sort of crowd, having worked at some of the biggest UK music festivals including Download, Wireless and Creamfields. A single weekend saw the firm dish up some 35,000 burgers to peckish partiers, as well as up to 22,000 breakfast baguettes and 15,000–22,000 foot-long sausage hot dogs. That equates to between 60,000–79,000 individual burger buns and baguettes, highlighting just how 'in-tents' (see what we did there?) this setting can be.
These are unique circumstances that require careful planning. Offering relatively simple, but tasty and perfectly executed dishes that leave customers wanting more, will stand you in good stead and help to drum up repeat custom throughout the event. That's why the growing street food category works so well in this unusual context.
"The restrictions of outdoor catering are one of the reasons why burgers and hot dogs are a festival staple, but there's much more to these products than a cheap patty on low quality buns," says Scott Oakes, commercial manager for St. Pierre Bakery Groupe.
"Street food has shifted in a few short years from the latest food fad to a sizeable portion of the UK out-of-home market, helping to ensure that gourmet hot dogs and stacked burgers are a popular choice every time," he adds. "They are quick and easy to prepare, simple to serve and visually attractive – all vital selling points in the festival environment."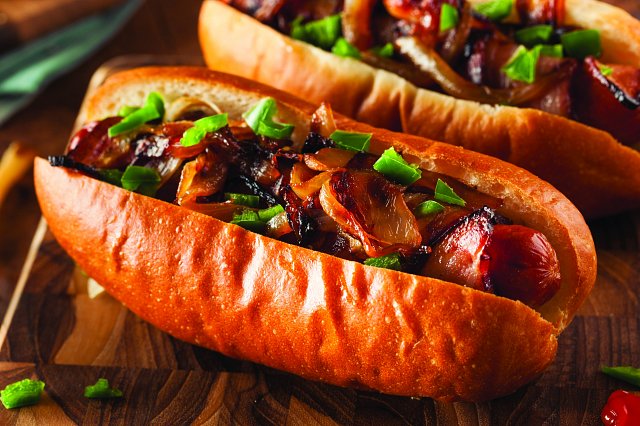 Oakes lists some compelling reasons to go for these dishes – but a couple of other important qualities are the fact that they are handheld, minimising packaging and thus reducing waste, since they can easily be served in a recyclable, grease-proof wrap or tissue. Furthermore, the use of ambient buns can be invaluable to outdoor operators, eliminating the need for freeze-thaw bread vessels that can easily go stale and break apart.
"Switching to ambient products has been revolutionary; I can't overestimate the impact it's had on our business," says Martin Whitmore, wholesale manager at D&J Mobile Catering. "People eat with their eyes in this sector and our waste has gone from 50% to just 0.5% because there is no need to thaw and serve – and therefore no need to risk the quality of the product. Now we have a uniform product with a long shelf-life, which looks and tastes great every time."
And remember – your buns can't just be functional; they really do need to look great. One of the biggest trends in hospitality right now is premiumisation, and the most superior products also have strong visual appeal. In the age of Instagram, appearance can be everything – even when it comes to food. And with Opeepl's 2017 Gourmet Burger research showing that consumers will pay £1.35 extra for a high-end bun, a move towards premium products is worth considering.
'R-e-s-p-e-c-t, take care – CBD'
A study shared by GSK Consumer Healthcare and IPSOS in 2020 showed how the pandemic was changing people's attitudes towards self-care. A survey of 4,400 participants aged 16–65 in Germany, Italy, Spain and the UK showed that 65% of people across all countries are more likely to consider their personal health in day-to-day decisions following the Covid-19 outbreak. This is particularly true for Generation Z, which has been described as one of the most health-conscious demographics in history. They are more likely to embrace the mindfulness philosophy, spend more money on healthy food than new clothes and do their best to maintain an active lifestyle. NHS data even shows that levels of smoking and alcohol consumption among young people in England are at their lowest since records began – so the days of the booze-fuelled adolescent festival benders could soon be a thing of the past (Should we be pleased, or should we grieve?)
All jokes aside, Gen Z are serious about health and wellness, and any operator who fails to acknowledge their wants and needs risks alienating the most valuable consumers of tomorrow. But how can these young people get their morning health kick in the middle of a field shindig?
"With so much emphasis on health, supplements that deliver a boost are increasingly popular, and CBD is one of the breakthrough products in this area," says Alex Tofalos, director of CBD One. "With much circumstantial evidence to support its efficacy, scientists are still investigating how it works and which conditions might benefit from it."
CBD, or cannabidiol, is a relative of the cannabis sativa plant. Many confuse it with a close family member, tetrahydrocannabinol, or THC, which is the active ingredient in pot that gets users 'baked'.  Since CBD doesn't contain THC, it doesn't get you high, and scientists believe the chemical substance has been used medicinally since 750 B.C. in Central Asia, so while it may only just be entering the mainstream, it's been around far longer than us! As Tofalos says, the jury is still out on its exact health benefits and there's much more research to be done, but it's currently widely advertised as providing relief for anxiety, depression, pain and PTSD.
But, says Tofalos, public opinion is "ahead of the game" – and the younger demographic is especially enthusiastic about these products.
"CBD is exceptionally safe and 100% legal in this country," he adds. "It has become fashionable and desirable to take a daily supplement for many people who find it a helpful contribution to their health and welfare. This could be heightened at festivals and outdoor events where crowds are often made up of younger people with an interest in alternative therapies."
It's not been easy for foodservice providers to capitalise on this trend until recently. Most drinks were only in pre-infused form, and CBD oil isn't really an effective way to infuse the supplement into bakes and other dishes. But new innovations mean CBD is now available in a water-soluble emulsion that can be added into hot or cold drinks. "Furthermore, because it presents CBD in an 'active' state, it can be far more easily absorbed into the bloodstream, making it more effective than placing oil under the tongue," Tofalos explains. And in terms of sweet treats – which even Gen Z will want to indulge in now and then – it now also comes in hemp powder form, which can be added spoon-by-spoon to create bakes like CBD brownies, flapjacks or whatever else you might fancy.
Easy, breezy bites
Working this year's festival season is not only an excellent way to rake in a quick but solid buck, it can also be a good laugh. Yes, it's hard work, but with the right team behind you, there's no reason why you can't play hard too, soaking up snippets of festival fun whenever the moment allows. And hey, even if you are stuck in a van or stall, you're bound to meet some fabulous people while simultaneously elevating your business. Just be sure to spend ample time planning, keep things deliciously simple – but consistently executed to the highest possible standard – and above all, don't take things too seriously! That's not what festival life is about.
You may also be interested in…