Feature: Rise and shine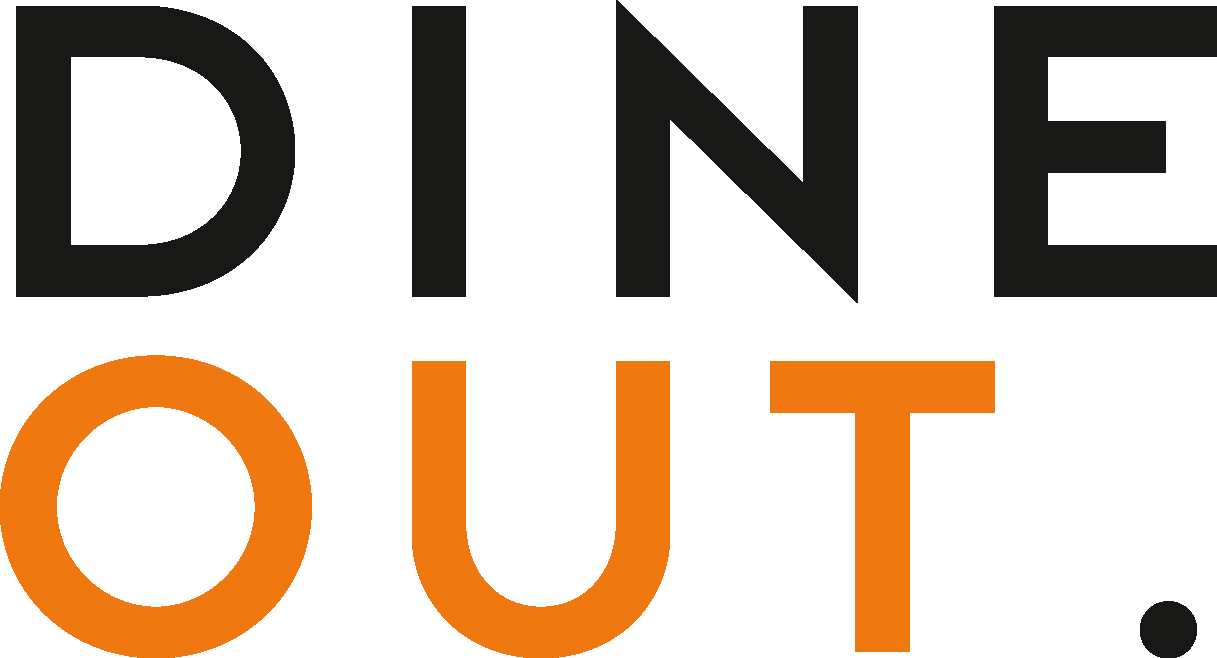 Feb 15, 2022
Morning footfall took a hit when the nation was urged to work from home, but rest assured that consumer appetites for early munchies remain rife
Far from being the trope regularly muttered by bleary-eyed parents first thing, breakfast really is the 'most important meal of the day' – and there's plenty of research to back that statement up. One US study published in the National Library of Medicine, for example, analysed the health data of 50,000 people aged seven years and over. Contrary to popular belief, researchers found that those who consciously made their morning eats the biggest meal of the day were more likely to have a lower body mass index than those who consumed a larger lunch or dinner. There are many other studies that have demonstrated the general health and wellbeing benefits of breaking the overnight fasting period and kick-starting your day, from replenishing your glucose supply to boost energy levels and alertness, to reducing the long-term risk of Type 2 diabetes and heart disease, all while providing other essential nutrients that support good health.
Early bird catches the worm
Figures from MCA Insight show that breakfast was the fastest growing mealtime in 2019 – before the pandemic rolled up uninvited. Findings from Mintel had similar results, showing that almost half (49%) of people were sometimes enjoying their morning meal out-of-home prior to the enforcement of lockdown restrictions.
Venues suffered a significant decline in footfall when work from home (WFH) measures were introduced, but as strong as the sunbeams at daybreak, the morning trading category has stood firm amid the challenges of Covid-19. The market consists of around 35 million adults – two-thirds of the British population. And with the public spending up to £572 each a year on sunrise grub out-of-home, the trade has huge potential.
"The popularity of restaurant and café breakfasts was growing pre-pandemic and is likely to increase once things get back to normal and pent-up demand can flourish," says Gordon Lauder, MD of frozen food distributor Central Foods. "Having a delicious – and different – breakfast offering is a great way to become a destination dining venue and pull people into your café or restaurant earlier in the day. So, now is a great time to review your breakfast menus to ensure you offer tempting options to suit all tastes."
Rebecca Dunning, trade marketing manager for La Lorraine Bakery Group, agrees, saying: "What this crisis has shown us is the sector's resilience. The WFH revolution has given operators the chance to rethink their strategies and find creative ways to improve sales through new, innovative menu offerings – and I believe our industry has so much more to give."
The Modern Standard Roastery and Coffee House, a café located in Bruntsfield, a suburban part of Edinburgh, has thrived throughout the pandemic, with founder Lynsey Harley saying the venue has been "incredibly busy during the week with people working from home".
"They either want to get their coffee first thing, like they would have done when going to the office, or they arrive at around 10-11am with their laptop for a change of scene," she explains.
Sunny side up
As you well know, hospitality is all about serving consumer demand – and your venue's morning offering is no exception. Trends come and go but understanding what makes your customers tick right now will pay off again later on when these fads are revisited. Well, we're here to give you a small but valuable leg-up the first few rungs on the food trend ladder by emphasising that health and convenience are two major trends impacting consumer behaviour today.
As research has shown, people are ready and willing to splash their cash on breakfast out. Consequently, Harley, of the Edinburgh coffee house, says operators should aim to be "consistently good and efficient" to build brand loyalty and drive repeat custom. "Most of the morning crowd are time sensitive; people on their way to work, students perhaps attending lectures, etc, so they are just after that morning fix. For that reason, it's important that the flow of your venue allows people to move naturally around your space without getting in the way. Place your condiment bar away from the coffee hand-off point, so they are encouraged to keep moving towards the exit. You can be smart with your layout to guide people around your space without them consciously noticing."
When these morning commuters decide to indulge, 'guilt-free' options are preferable for many – reflecting the trend towards more health-conscious consumption.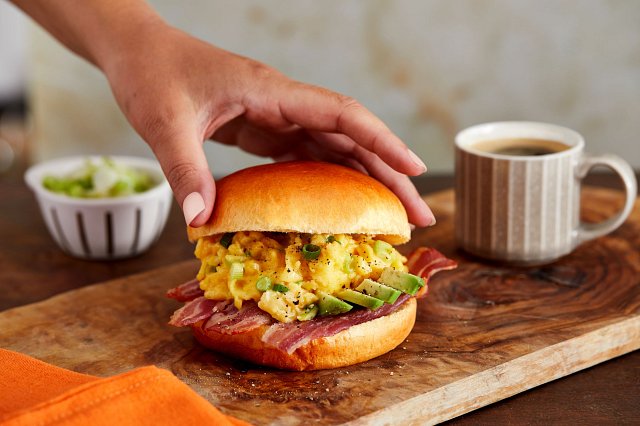 "Satisfying customer demand is essential," says Dunning. "Particularly in the morning, people are looking for wholesome and fulfilling breakfast and brunch items to go with their takeaway coffee." As such, operators must look to provide a range of sweet and savoury options to optimise morning trade, all while acknowledging their guests' growing inclination towards nutrient-rich foods. Fruit salads, overnight oats, porridge, yogurt and smoothie bowls are a few easy ways to fill that quota, not only providing a wealth of customisation options – allowing guests to select from a choice of local honey, nuts and grains, and homemade granola, for example – but also presenting a product that can be easily packaged for takeaway or delivery. Speaking of which…
Take it away now
Restaurants, cafés, pubs and bars had no choice but to adapt their business during the pandemic, and had to do so fast. Most switched things up so guests could collect and take their order away, or otherwise arrange to have it delivered. "This was replicated even further as the crisis continued and people opted to have meal boxes and DIY kits sent to their homes," says Dunning. "For a number of outlets, offering takeaway and delivery has become a permanent service and has added great value to their businesses."
The latest figures from the CGA & Slerp Hospitality at Home Tracker show that delivery sales for Britain's leading managed restaurant and pub groups in November were 192% higher than in 2019, while takeaways enjoyed a (comparably smaller but still notable) 25% rise in sales.
"For hospitality, offering takeaway and delivery services can provide huge profits for operators providing a morning trade – but the offer must be right," adds Dunning.
Lauder also identifies the 'grab-and-go' market as one worth tapping into. "With more people working from home, it's an opportunity for restaurants and cafés in the suburbs or more rural areas to extend their operating hours, offering takeout treats to workers who are used to picking up coffees and snacks during their commute or midway through the morning."
So, what makes for the best morning takeaway options?
Pastries, pastries everywhere
Baked goods are where it's at for mornings out-of-home. Simple for operators and front-of-house staff, these freeze-thaw products can be bought in bulk and simply prepared as and when required. More importantly though, Brits can't get enough of these doughy morning treats. Figures from the Lumina Bakery and Sandwich tracker put this into perspective, showing that in 2020 alone, the nation racked up around 815m bakery occasions, 133m of which involved a croissant. These French baked crescents, crisp and flaky on the outside yet perfectly fluffy in the middle, are a long-term morning favourite and a staple of the continental breakfast served pretty much worldwide. We are so hungry for these pastries that they account for 15% of all out-of-home breakfast sales, making them  the nation's top sweet breakfast item. However, it's critical to remember that with a simple yet beloved product such as this, quality is key, since, according to the tracker, 44% of croissant buyers cite this as a decision driver for their choice of establishment.
"Subsequently, outlets should stock high-grade products made using real butter, with a light and open texture," advises Kate Sykes, marketing manager at Lantmännen Unibake.
But the croissant can't take all the glory; the Danish pastry remains a sought-after choice among today's consumers too. Opeepl's Sweet Pastries and Icing research revealed that more than half of the population devours a weekly Danish pastry or croissant, with 46-48% purchasing a Danish or French pastry for breakfast on-the-go. It goes without saying that these baked treats are must-stock items for early traders.
"With the huge choice now available on the high street, craft and skill have become increasingly important to consumers when selecting grab-and-go products," Sykes explains. "This is particularly apparent among younger consumers who buy into bakery. A desire for something traditional, that demonstrates passion for the craft and a visible skill, will influence the outlets they visit and the products they choose. This can be done outwardly through the visual impact of the product or product provenance and heritage descriptors on point of sale." Items such as croissants and Danish pastries deliver this, says Sykes, especially when freshly baked, with the smell triggering a sensual nostalgia.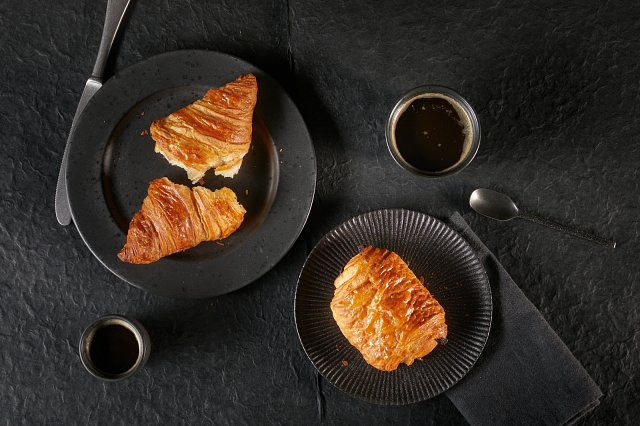 But the morning bakery doesn't begin and end with the pastry; bread muffins and crumpets are just a few other examples that excel in this category, hitting a sentimental spot with customers by reminding them of their cherished childhood treats. Both crumpets and muffins are ideal for breakfast and brunch menus, but their versatility means they can easily be served throughout the day. "Crumpets are an adaptable British favourite," says Lauder. "Bring them bang up-to-date and give them a modern twist by offering a selection of sweet and savoury toppings. Try banana, blueberries and syrup; smashed avocado sprinkled with chilli flakes, cream cheese and harissa, or the traditional breakfast favourite of bacon and egg."
There's no reason why you can't mix it up and also offer a bread muffin as the base for these tasty combos. And don't worry about trying to be too clever or complex. For Harley, it's all about doing the simple things well. "Really, I think that's what most people want," she says. "We do an amazing porridge with a selection of toppings and pastries from an excellent local bakery. We mix things up more in the afternoon as that crowd is less time sensitive."
Breakfast of champions
There's money to be made in morning trading, so long as operators prioritise quality and speed. Consistency is also a heavyweight factor, so be sure that any products offered are made with love, passion and dedication. As Dunning eloquently concludes: "Offering a variety of products that are each fresh and filled with flavour is essential. But ultimately, it's about having the right balance – that's the key to the perfect offering."
You may also be interested in…