Feature: Feeling Famously Proper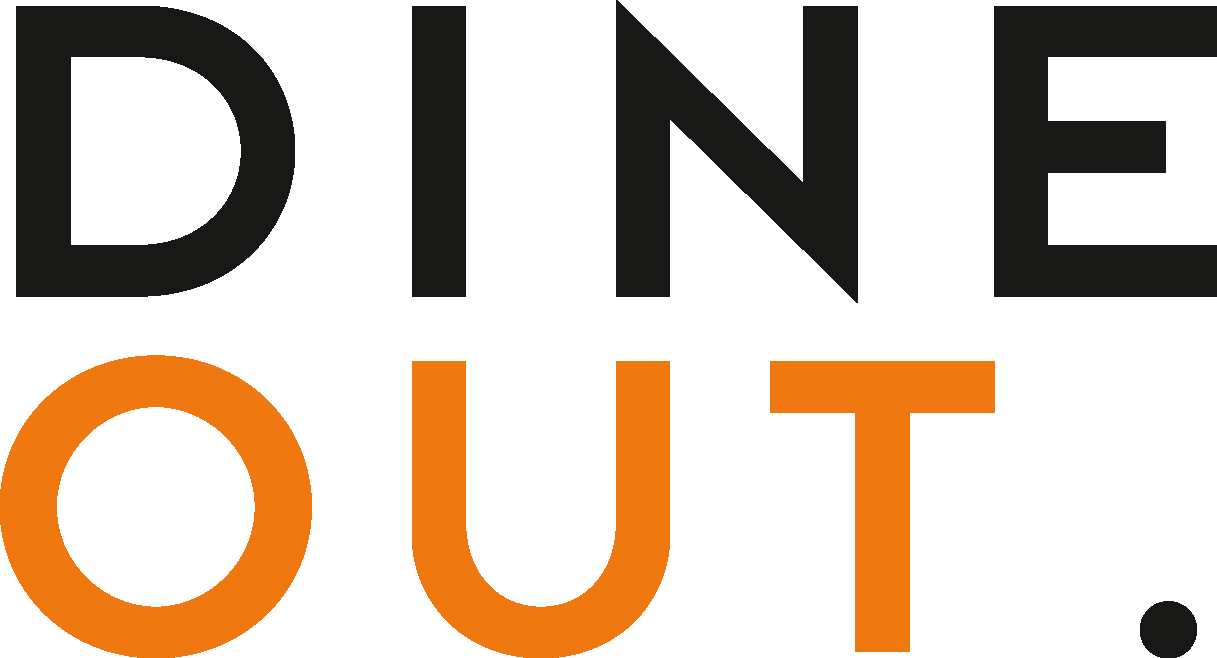 Jul 28, 2022
A lot's been going on in the world of Famously Proper over the last few years, From Byron Burger closures to the recent acquisition of Mother Clucker. Dine Out editor Genna Ash-Brown sat down with CEO Gavin Cox to discuss the group's recent journey
Islington is known as one of London's trendiest, up-and-coming areas. A well-connected borough containing no less than 10 tube stops as portals through the capital, the area is characterised by a youthful vibe – perhaps derived from its growing population of young professionals. These ambitious Gen Zers are drawn to Islington's innovative start-up culture. According to data from HMRC, the area bred 18,590 new business concepts between 2019 and 2020, cementing its status as the nation's number one hotspot for new start-ups out of 2,871 UK locations. With its bold branding and on-trend eats, it feels like the perfect home for Mother Clucker's first bricks-and-mortar venue.
"Consumers have changed from what they were five years ago, and therefore we're very specific about what locations we're looking at and the size of the restaurants," says Gavin Cox, CEO of Famously Proper, owner and operator of rising star Mother Clucker and long-established burger brand Byron. "We see there being potential in areas that don't necessarily need to be in a central location. Most consumers are hybrid working, which, as we've seen with other companies, widens the scope of opportunity out of the city and into smaller market towns, for example."
Taking on the challenge
Cox's background lies in accounting, but he's been in the food business for over 20 years. "I came through the finance route into the food industry, predominantly manufacturing," he explains. "I've been heavily involved with various brands at various stages through a number of different categories, whether it be chilled, frozen or ambient, but this is my first experience in casual dining."
Cox was appointed as CEO of Famously Proper last year, at the tail end of what's fair to say was a challenging time for the company. He took the reins from Simon Wilkinson, who headed up Byron Burger in this pre-Mother Clucker period. In 2017, Three Hills Capital Partners bought a majority stake in the business from Hutton Hills, but just three years down the line, the pandemic would turn the world on its head. As is the case with so many in our industry, Byron was ravaged by Covid-19 and its subsequent lockdown measures, which severely restricted trading for the best part of two years. On 29 June 2020, Three Hills placed the 51-strong restaurant chain into administration and, just one month later, the company announced a string of restaurant closures, putting the kibosh on more than half of Byron's total estate. Wilkinson had steered the brand through the fog of the pandemic, taking charge when it was bought out of administration in a £4m pre-pack deal by Famously Proper in July 2021. Cox would be announced as CEO that September, but joining at such a volatile time, not only for the business but the economy at large, can't have been easy.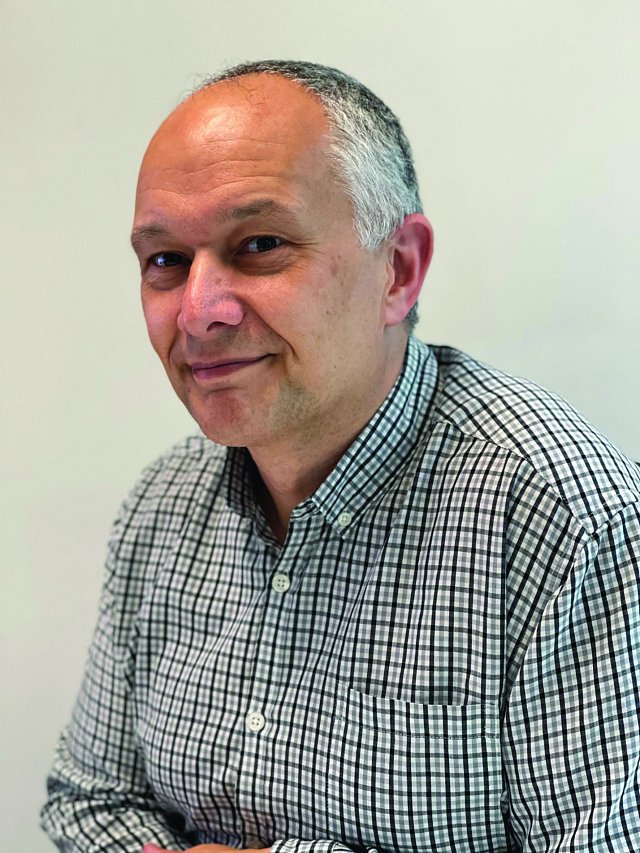 Gavin Cox, CEO, Famously Proper
"Simon, my predecessor, had done a great job in keeping things going and managing the uncertainty that existed at that stage," he reflects. "I've been in a few CEO jobs over the last 10–15 years and they've always been focused on growth in the business. Given that background, we saw some fundamental opportunities around brand  development."
Even amongst the gloom of the pandemic, Famously Proper kept a finger on the pulse of emerging opportunities. "We acquired Mother Clucker in May last year," he adds. "The idea was to take this brand, add it on to Byron and then look at other brands we'd like to have a look at to form a group. We are striving to build synergy between them to enable us to grow and get Byron back to where it used to be."
Poultry in motion
Cox tells me that, when Famously Proper acquired the estate, it was always about more than just Byron. "There was this strong desire to build other brands and we were just very lucky that, when we were looking at chicken – which was the next big category for us – we had an opportunity to buy Mother Clucker."
While the brand-new Islington venue has been open since June, the chicken-focused street food concept has been around since 2013. Serving their tea-brined, buttermilk soaked, twice battered fried chicken from a converted US Army ambulance, founders Ross Curnow and Brittney Bean popped up wherever requested – including street food stalls, festivals and various private events.
"The previous owners wanted to step back and we saw, with its street food heritage, the ability to enter a brand-new market and bring something unique to the group."
Famously Proper's venture into the street food category is smart. It's one of the UK's fastest-growing, valued at £569.4m in 2021, according to Business Gateway's Street Food Market Report. And homing in on chicken is a wise move, too, with Mintel predicting that the category's 2017 market value of £2.2bn will rise to £2.6bn this year. If Byron's speciality is beef, Mother Clucker has the chicken aspect covered, with its menu of fried chicken wraps and burgers tapping into the ultimate consumer cravings. One thing I was particularly struck by was the fact that every main item offered at Mother Clucker also comes as a vegan alternative, making the brand's plant-based menu just as extensive as its poultry-focused counterpart.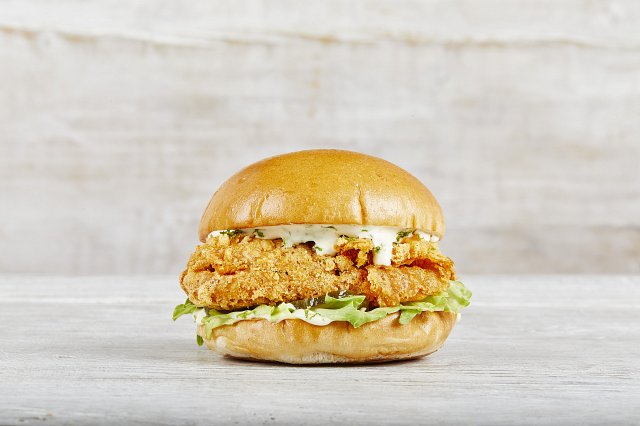 The Big Vegan Cluck
"We wanted to create a full vegan menu," Cox emphasises. "We always take current trends into account throughout the food development process. We also take feedback we get on social media on board. The whole process from development, to selection, to consumer feedback, to designing and then launching the menu takes a number of months. We've always said that we wanted to have a rhythm, or a heartbeat, to our product development. So, while we wouldn't be redeveloping the menu that many times in a year, what we want to do is have a bit of a refresh."
Speaking of a refresh, Bryon is also striving to keep pace with the booming vegan movement. "We'll be launching our plant-based menu there in six to eight weeks," he tells me at the time of writing.
A change of direction
Things are looking promising for Famously Proper but, given the recent history of Byron, I couldn't help wondering whether Cox holds niggling concerns about a déjà vu situation occurring.
"Part of our strategy for growth is around taking things one at a time," he notes. "With Byron, we're very much focused on the eat-in and delivery side. On the eat-in aspect, we are thinking about how we encourage people to visit and grow our market share. One of our big drivers is technology. We're talking with some partners at the moment about pay-at-table, which is quite exciting, but we're trying to take it to the next generation with added benefits for the consumer."
People visit restaurants for various reasons, Cox explains. Of course, number one – they're hungry and looking for food, but he also points out that social interaction forms part and parcel of the occasion. "We're looking at how we entice different customers in, build brand loyalty and improve our frequency."
The tech angle is interesting, and one that's filtering through the entire Famously Proper estate. While Mother Clucker has adopted a Food Wall as a Service (FWaaS) click & collect – excuse me, I mean 'Cluck & Collect' – system, using cutting-edge lockers to store takeaway and delivery orders in a first for the UK's quick service restaurant (QSR) category, Cox is keen to embrace the digital transformation process further.
"We're keen to really push the boundaries from both a menu and technology perspective to entice people in," he explains. "Our ultimate game is to have a truly frictionless process. We want to make the environment here so irresistible that people are naturally drawn to it and getting food to the table is effortless."
So, what next for Cox and Famously Proper? Well, building an empire of course!
"I always say to people that, where I live at the moment, I unfortunately can't get either a Byron Burger or a Mother Clucker," he states. "I think everybody should have the ability to get products – either close by or sat in their homes, wherever they are in the UK – from one of our brands. For me, that's what success looks like with this group. And I'm really lucky," he adds. "I've got a great team beside me. Everybody really enjoys the brands and they enjoy the industry. You need to like waking up every day and going to work as you spend such a big chunk of time there. You need to enjoy what you do. It's hard work here, but everyone gives it 110%, and I think that makes a difference."
You may also be interested in…