Feature: Net-zero heroes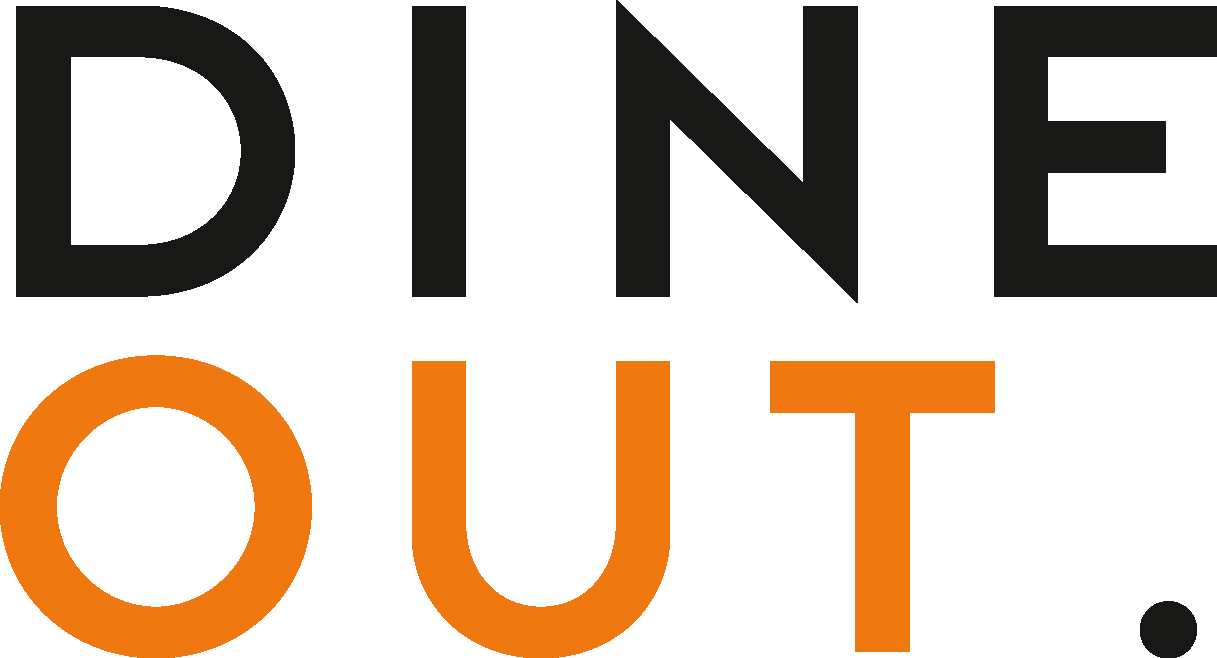 Aug 1, 2022
The road ahead is difficult and daunting, but we can't afford to ignore the consequences of climate inaction. When it comes to your restaurant's quest towards carbon neutrality, no effort
is too small, Genna Ash-Brown reports
Any attempt to sugarcoat the scale of the climate crisis is selfish and irresponsible. The stark reality is that humans are killing the planet, our toes already dangerously teetering over the point of no return. The recent heatwave is proof of this in action, with temperatures in July reaching the highest ever recorded in the history of Britain. According to the Intergovernmental Panel on Climate Change, the UN's climate science body, we are living in the hottest period the world has seen in 125,000 years, with the Met Office stating that global warming has increased the intensity tenfold. At Heineken's SmartDispense Energy Well Spent Summit, also held in July, environment analyst and journalist Roger Harrabin emphasised the scale of the challenge we face to a room full of concerned delegates. The expert criticised an aim set out in the 2015 Paris Agreement, where countries all over the world set a new goal to hold global warming at "well below two degrees Celsius", with the preference being 1.5 degrees. He slated the agreement as "virtually impossible", noting that poor governmental support means we are much more likely hurtling towards a catastrophic rise of two to three degrees. Readers – we have reached breaking point.
The industry's call to action
In 2019, the UK proudly became the world's first major economy to commit to achieving net-zero greenhouse gas emissions by 2050. There's no way we can achieve this target without every business across every sector stepping up and doing its bit. And with figures from the Department for Business, Energy & Industrial Strategy revealing that one-third of the nation's energy consumption comes from the 'industry' and 'services' sectors, hospitality is a key player in our net-zero mission.
If that's not enough to kick you into gear, the growing severity of the crisis is altering customer behaviour, and failure to acknowledge their changing demands could cause significant damage to your brand. While attitudes vary across generations, countries and industries, 85% of global consumers agree that their purchasing decisions have become 'greener' in recent years (The Global Sustainability Study 2021) – a shift in attitude witnessed by Sean Cooper, owner of Catch at the old Fish Market, a sea-to-plate restaurant in Weymouth. "I feel it's important to reduce our carbon footprint because I believe climate change is a real and present threat to us. More and more, it's something customers expect of us, and I believe they actively seek out responsible, ethical operators. It should be a top priority for every business, and indeed every person, to take full responsibility for their impact on the environment."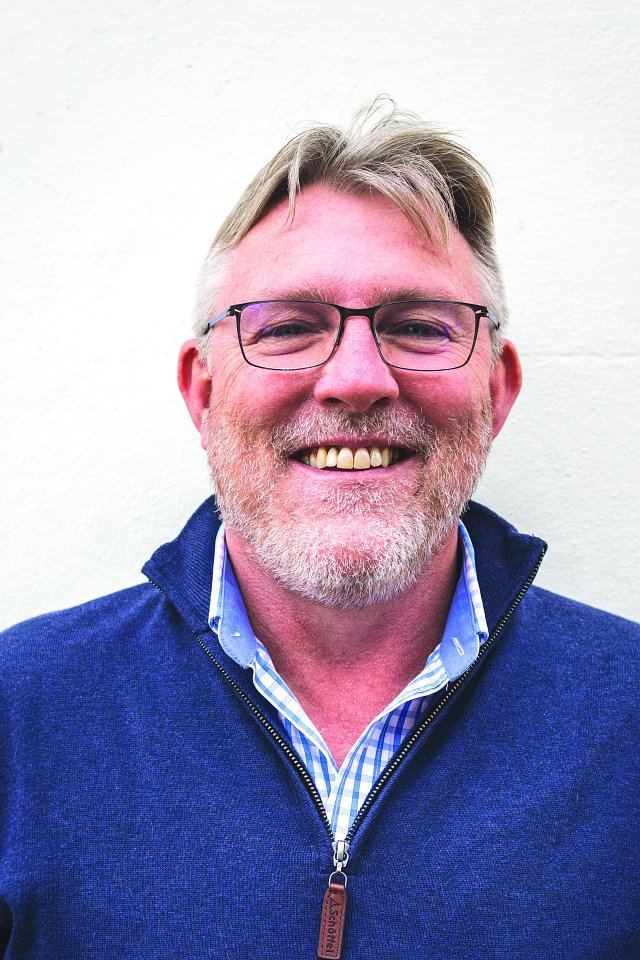 Sean Cooper, Catch at the Old Fish Market
There's no doubt that many restaurateurs are already taking steps to uphold sustainable practices. BRITA's recent Invisible Waste report highlighted that 72% of businesses have already taken measures to reduce their environmental impact – but with 86% feeling they could be doing better, there's still a long way to go.
Cost concerns
That same BRITA study also revealed that cost (66%) is the most significant barrier to hospitality's sustainability efforts, followed by time (42%) and team resources (29%).
"We grow a large percentage of our own fruits, herbs, vegetables and salads, utilising organic methods in the process because it's what we choose to do," says Cal Byerley, chef-patron at Pine – a virtually self-sufficient restaurant he runs alongside his partner, Siân Buchan. "We are fortunate, but in contrast I often hear people talking about the cost of growing organic produce, frequently highlighting the disparity in pricing structure." For example, says Byerley, beetroot grown organically costs £8 per kg versus the £1 per kg expenditure for the same product grown via 'normal' agricultural methods. "The cost difference can be hard to justify economically, which is why, unfortunately for many in the industry, doing the right thing is just simply too expensive."
As if all this wasn't enough to contend with, the cost-of-living crisis is in full swing. From April next year, an extension of the Domestic Minimum Energy Efficiency Standard (MEES) Regulations will prohibit landlords from leasing out commercial buildings with an Energy Performance Certificate (EPC) rating of F or lower. Failure to make the necessary changes to a venue with inadequate energy efficiency could cause the owner to be fined between £500 and £5,000, depending on the value of the property. With pennies already stretched, that's certainly a bill you could do without. Updating an old boiler might feel like a considerable financial hit right now, but it could save you (and your brand's reputation) big bucks down the line. As Scott Duncan, managing director at Unox, explains: "As energy costs continue to rise sharply and margins are squeezed more than ever, any savings a business can make on energy consumption will have a significant knock-on impact on profits."
Measurement is might
You can't make meaningful and impactful changes to your business without first measuring where it's at in terms of energy usage. "It's crucial that the industry is armed with information on what is being wasted and provided with tools to tackle it," says Steve Buckmaster, director of sales at BRITA Professional. "Working with trusted partners could be the key to ensuring hospitality businesses function as efficiently as possible."
There are plenty of readily available tools that can help – the Carbon Calculator from the Zero Carbon Forum (ZCF) being one. Developed in collaboration with UKHospitality and the British Beer and Pub Association, and powered by Sky Zero, the tool allows operators to tot up their carbon footprint in a streamlined, stress-free manner. "We measured ours using the ZCF calculator," says Alyson Parkes, impact manager at Rare Restaurants – which owns and operates restaurant brands Gaucho and M. "This highlights our high-emission areas and provides us with a tailored Carbon Action Plan to implement reduction initiatives, which we have built into our net-zero strategy to achieve by 2030."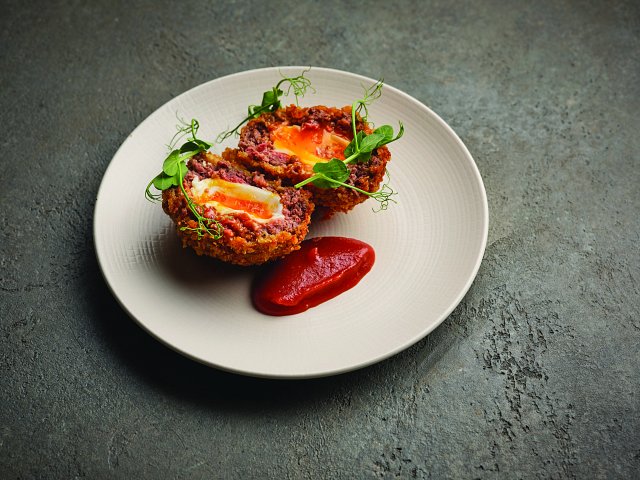 M's signature Wagyu Scotch Egg
In today's smart economy, you can even invest in data-rich kitchen equipment that pinpoints exactly where energy's being used. The team at Unox call this "data-driven cooking".
"Research has shown that between 24% and 30% of total energy used in a commercial kitchen is done so during cooking," says Duncan. "Making use of the information available through data-driven cooking, an operator can see what time their ovens are switched on, how long they are operating for, what time they are cleaned and how much water they use. This helps a business to reduce energy consumption through better scheduling, optimised use and better control."
Changing practices
Armed with and informed by data, any strategic changes you choose to make within your restaurant can really pack a punch. But that doesn't mean you have to start big – small changes can make a huge difference, too. As Mark Chapman, founder and CEO of the ZCF emphasises: "Simple actions, such as turning all equipment off on close every evening, can save £5,000 a year in energy costs alone, as well as reducing CO2 by 10 times the emissions produced from 21,000 car miles."
At Catch, Cooper has decided to ditch linen tablecloths and napkins. "The environmental impact of laundering these would be mega," he states, and he's not wrong, since a load washed at 40 degrees and tumble-dried in a vented machine can produce 2.4kg of CO2e. "Instead, we have invested in high-quality wooden tables and napkins made from recycled paper."
Another relatively simple adjustment would be to reduce the number of kitchen orders coming from your restaurant. This has been tried and tested by the team at Pine, who have managed to stick to just one a week from external suppliers. "That way, we can do two things: reduce food miles and cut carbon emissions from the delivery vehicles transporting the goods," Byerley explains.
One of the most beneficial carbon reduction schemes in place at Pine is the 'no dig' policy. In a 'no dig' kitchen garden, the soil is prepared with organic matter, cutting out the need for digging entirely. "You lay your organic matter – which could be leaves, plant waste, compost, etc. – on top of the soil and let nature slowly break it down and allow it to combine. We lay cardboard, which is a waste product from the kitchen, on top of the soil we want to cultivate, then we cover that with compost we've produced on site ourselves. Once that's settled, we plant what we want to grow and let nature work its magic. The end result is a higher crop yield and plots that require minimal weeding. It also helps reduce carbon release into the atmosphere."
Arguably, adds Byerley, the most important step taken in Pine's carbon reduction expedition lies with the introduction of a native black honeybee colony to the farm. "Our ecosystem relies so heavily on bees it would be irresponsible of us not to protect what is invaluable to how our food is produced. Not only are they a natural pollinator for our plants and trees, but the abundance of bees is also a crucial indicator of the health of the wider environment. That's why we are dedicating a large part of our garden to housing multiple colonies over the coming years."
Whatever changes you choose to action, be sure to roll them out consistently throughout your estate. For Rare Restaurants, a group with 20 venues across both brands, this presented its own set of challenges. "Being spread across the country with multiple contractors, managing estates and nuances between sites, there are numerous factors that affect the implementation of sustainable practices across the business," says Parkes. "In some cases, different training must be developed, and infrastructure often has to be tailored to the specific building."
Altering behaviour
For these changes to take effect and reach their full potential, you need to get your staff involved along with all stakeholders in your business. This isn't about creating a solo role entirely dedicated to your business's sustainability strategy, but rather, about sharing the load. "The most important thing is to have a collaborative approach to the net-zero journey," Parkes emphasises. "Everyone within your value chain needs to be engaged and on board with the significant changes that will need to take place to achieve net-zero at the very start of the journey."
If consumers are becoming more conscious of environmental issues, that means your staff are, too. Parkes cites employee reactions to Rare Restaurants' green initiatives as one of the greatest rewards the group has seen so far as they shoot towards net-zero. "Our staff have embraced our ambitious plans to become net-zero and new sustainability targets, such as supporting biodiversity and conservation plans, with huge amounts of enthusiasm. The opportunities to get involved and make a difference within their communities really speak to the interests of our staff, showing that our commitment to becoming a sustainable, responsible business is serious."
A Gaucho spread
That said, honesty and transparency will be fundamental to the way your business is perceived not just by consumers, but also your staff. Cases of greenwashing – defined by Investopedia as the process of providing false or misleading information about how a company's products are environmentally sound – are on the rise. This type of fraud can often be hard to identify, but operators who are caught out are bombarded with a storm of criticism and a damaged reputation to boot. Take McDonald's 2019 switch to paper straws as an example – a move the brand itself described as 'eco-friendly'. However, it was later discovered that the straws couldn't be recycled in the UK, and even if they could, the cups that they came in couldn't. This was merely a shallow attempt to make the brand seem greener, and regardless of McDonald's status as a global QSR (quick service restaurant) juggernaut, smaller names caught in the same act will likely not make it out unscathed.
"Plenty of businesses recognise the challenge they face but invest more time in greenwashing with clever PRs than actually investing time and money in bringing about real change," Cooper exclaims. "Seeking out a supply base where companies actually share our same mindset and dedication to sustainability requires a lot of time being spent on researching and visits."
Food for thought
As restaurant operators, you can never be truly sustainable without considering your food. "Carbon reduction should start with what a restaurant is putting on its plates," says Andy Shovel, co-founder of meat-alternative product manufacturer THIS. "Replacing intensively farmed meat products with meat alternatives is one of the single biggest and simplest ways a restaurant can reduce its carbon footprint and, even better, it doesn't impact cost or time efficiencies."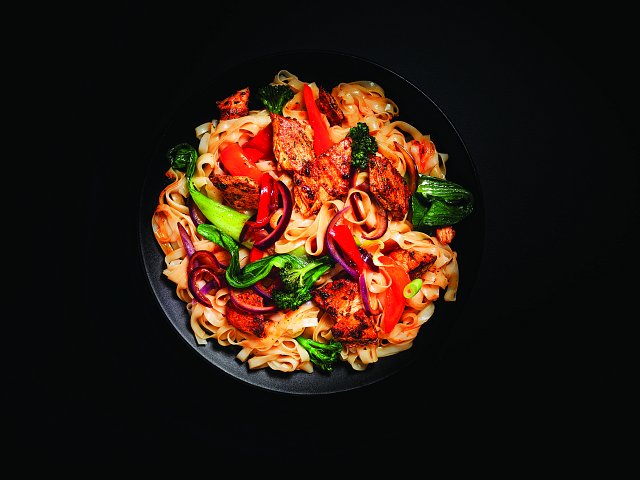 THIS soy and garlic stir fry
Sourcing produce that is both seasonal and as local as possible should be your priority. Here, Rare Restaurants has taken a significant leap in the right direction, striving to address the carbon emissions produced by sourcing its signature beef from Argentina. The group has calculated the carbon footprint of the beef lifecycle, working alongside a consultancy group and its own supply chain to implement carbon reduction activities. "Our aim is to track the impact of these measures and share our learnings through the Sustainable Steak Movement – a platform launched by Gaucho and M restaurants in 2021 – to bring together steak-led restaurants and suppliers to accelerate the transition towards more sustainable livestock production.
"Achieving net-zero is important for all sectors, and hospitality has great potential to set an example for other industries."
If you're going to commit to a sustainable food offering, your drinks menu should follow suit. Stocking old world or UK-produced wine is a relatively no-fuss way to considerably trim down emissions – a key step taken by the team at Pine. "To accompany our evening tasting menu, guests can choose a full English wine flight, a European wine flight or even our homemade soft drink pairing, most of which we have carefully selected because of the biodynamic or organic growing principles. As an example of a locally sourced English wine, we currently showcase local producer Laneberg, based just 16 miles away, near Gateshead, as our house wine."
It's never too late to recap, review and choose a healthier option – healthier for your guests of course, but also for the planet.
No time to waste
It's easy to feel overwhelmed by the sheer scale of this challenge. It's not going to be easy, but burying our heads in the sand will do nothing but lead us further down the path to destruction. One thing we know for sure is that we are stronger together. Don't underestimate the impact of small, consistent changes, but don't be afraid to go big on your drive towards carbon neutrality. Whatever is in your sphere of influence is plenty good enough – all you need to do is identify your changes, make them known and stick by them long-term. As Byerley concludes: "If we don't act, who will? I'm a firm believer in the fact that any small changes we make stack up. These behaviour and practice shifts will hopefully contribute to achieving net-zero in my lifetime, and I want to know that I at least tried to do something positive as part of the process."
You may also be interested in…