Feature: Inside Dining Out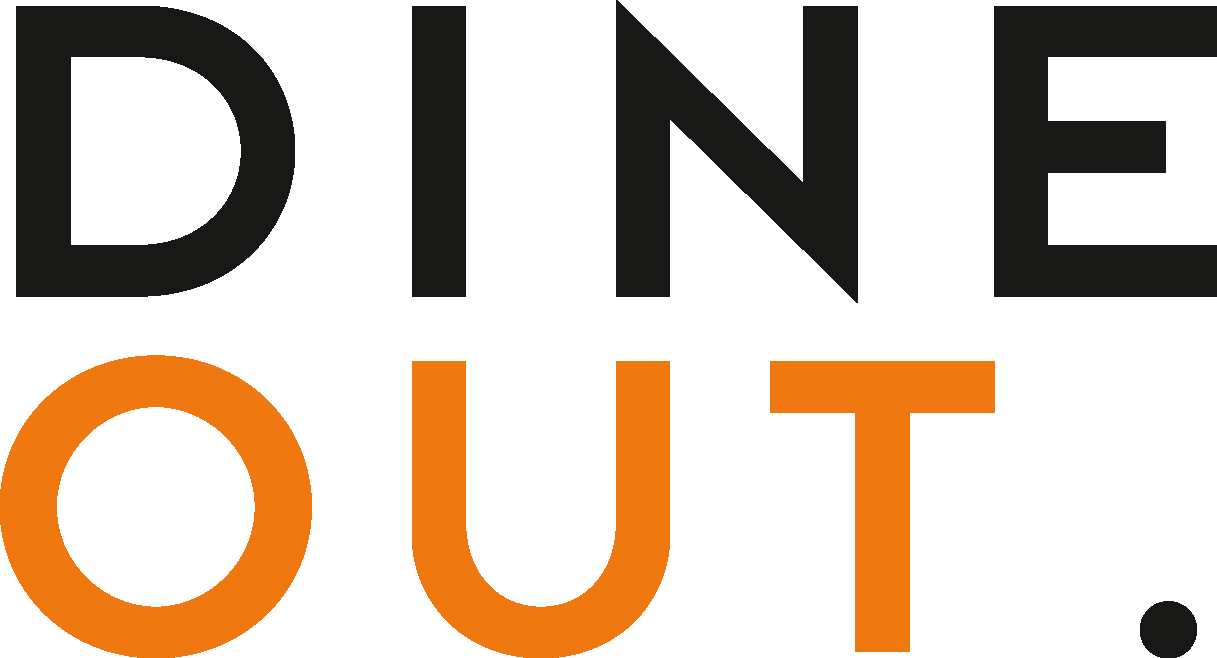 Aug 11, 2023
Settle in for a bumper read as we pass the mic to some of the industry's most exciting operators, who share their musings on current business and projections for the next 12 months
It's been a year since the last chapter of Inside Dining Out. While our 2022 contributors were reporting on an industry just barely free from the shackles of lockdown, this year marks a different (though arguably no less worrying) set of challenges. From the sector-wide staff shortage to the cost of living crisis and the eye-watering business costs forcing operators to make heart-wrenching decisions, trading conditions aren't easy out there, to say the least.
But the strength of UK hospitality never fails to amaze. Fuelled by innovation, graft and an overwhelming sense of solidarity, businesses continue to offer the utmost quality in terms of both service and experience, even with the odds stacked against them. What better way to get the inside scoop on business than from those who live and breathe it first-hand?
---
Honest Burgers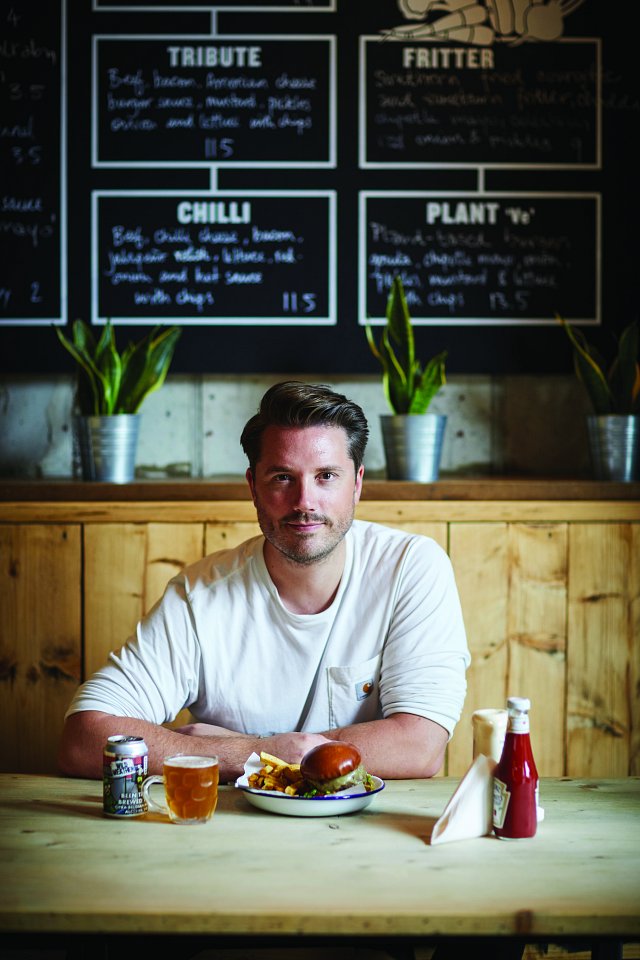 Adam Layton, head of food and drink, Honest Burgers
Name & job title: Adam Layton, head of food (and drink)
No. of employees: 851
Openings & expansion: We've got a handful of new Honest Burgers restaurants opening in the next 12 months, in London and the North.
Business evolution: In the last year, we've introduced Honest Farming (aka regenerative farming), sourcing beef direct from our farmers and working with our partners, GrassRoots Farming. 'Regen' beef is from farms that prioritise soil health and carbon sequestration, taking carbon out of the atmosphere and storing it in the soil. It's no longer enough to be sustainable in farming; we must regenerate and rejuvenate the soil for the health of ourselves and the planet. Find out more at honestfarming.co.uk.
Employee prospects: We've just invested in a new head of learning and development for training and career progression. We use Attensi for online and virtual training via gamification to drive engagement. We've got a good track record for internal promotions – three of our five area managers have been promoted from general managers.
Chef spotlight: A new starter can join as kitchen assistant (£10.45 per hour + tronc, no experience necessary) and work their way up to head chef (and beyond) on a starting salary of £15 + tronc. All our restaurants have a local burger and we welcome ideas from all members of the team. We've had plenty of amazing ideas from our chefs throughout the years, including a Greek burger in South Kensington, made with a family recipe tzatziki featuring chef Tomasz's granny's olive oil.
Tech focus: Over the past 12 months, we've worked on creating a fully integrated tech stack, mixing and matching best-in-class platforms. Going forward, we're looking at a Kitchen Management System, upgrading EPOS as well as loyalty and rewards.
Tackling the challenges of 2023: The cost of living crisis has been tricky. In response, We've introduced a 100g smashed burger which we sell for £8.90, with rosemary-salted chips included. Honest has always been great value, but this is an exceptional deal for a brilliant product and has been a big driver of footfall as everyone is looking after the pennies.
Biggest trends of 2023: Smashed burgers. It's a global phenomenon. More American/pan-Asian mashups. More flavour from fermentation.
Goals for the next 12 months: Turnover has been very strong for us in 2023 but the real battle is converting this into strong profit.
---
The Coconut Tree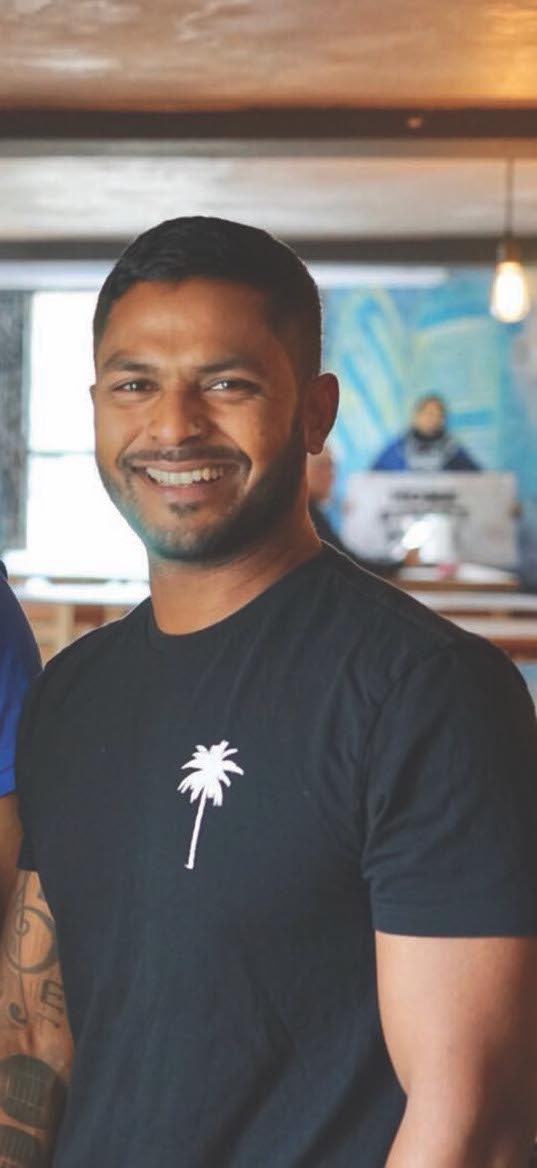 Rashintha Rodrigo, founder and operations director, The Coconut Tree
Name & job title: Rashintha Rodrigo, founder and operations director
No. of employees: 260
Openings & expansion:
Cheltenham – 19 November 2016
Oxford – 23 November 2017
Bristol, Gloucester Road – 4 October 2018
Bristol, Triangle – 23 November 2018
Cardiff – 28 June 2019
Bournemouth – 6 December 2019
Bath – 27 May 2021
Reading – 28 August 2021
Birmingham – 31 March 2022
Business evolution: We've increased takeaway and delivery in line with market demand on the back of Covid. We've also increased our focus on promotions and campaigns to offer our customers variety, but most importantly, value.
Employee prospects: We recognise the need to offer all employees a clear progression path within the business. Therefore, we regularly review job descriptions and personal objectives. Upon joining, each new member of the restaurant team receives an induction to the business, its aims and goals, their department and role, and how they contribute. They are introduced to their colleagues and their general manager helps them settle in quickly. Once the induction training is complete and employees are comfortable in their new role, they may be given opportunities to learn and develop new and existing skills.
Head chef spotlight: Our group executive chef is Shamil. He is responsible for creating a varied and creative menu, using seasonal and fresh produce. The recipes are all based on dishes that would be eaten back home in Sri Lanka. He is also responsible for training restaurant kitchen staff, to help ensure the high quality of food that customers expect and maintain consistency across the restaurants.
Tech focus: The use of technology and automation continues to be a key area of development, particularly in the kitchen. We use Deliverect to automate acceptance of Uber Eats orders. QR codes are now widely used in all sorts of areas, from looking up allergens on our menus to entering competitions and promotions.
Tackling the challenges of 2023: We expect to continue to see supply chain shortages and disruptions but are focusing on sourcing local fresh produce, and also continuing to bring products from Sri Lanka. When developing new dishes and menus, we aim to ensure that we provide numerous options to suit different dietary requirements.
Biggest trends of 2023: Unilever food solutions future menu trends report for 2023 highlights vegetables are moving from side dish to centre stage. Over 70% of our menu is vegan and we continue to focus on this as a business. Delivery orders are becoming increasingly important, and we have an exclusive deal with Uber Eats. Collection channels are changing and takeaway is key to the industry. Customers like to order direct, which is an area of the business we have focused on growing in recent times, particularly since the pandemic.
Goals for the next 12 months: The plan is to continue to expand organically and through managed franchise in the UK and then beyond.
---
Bath Pizza Co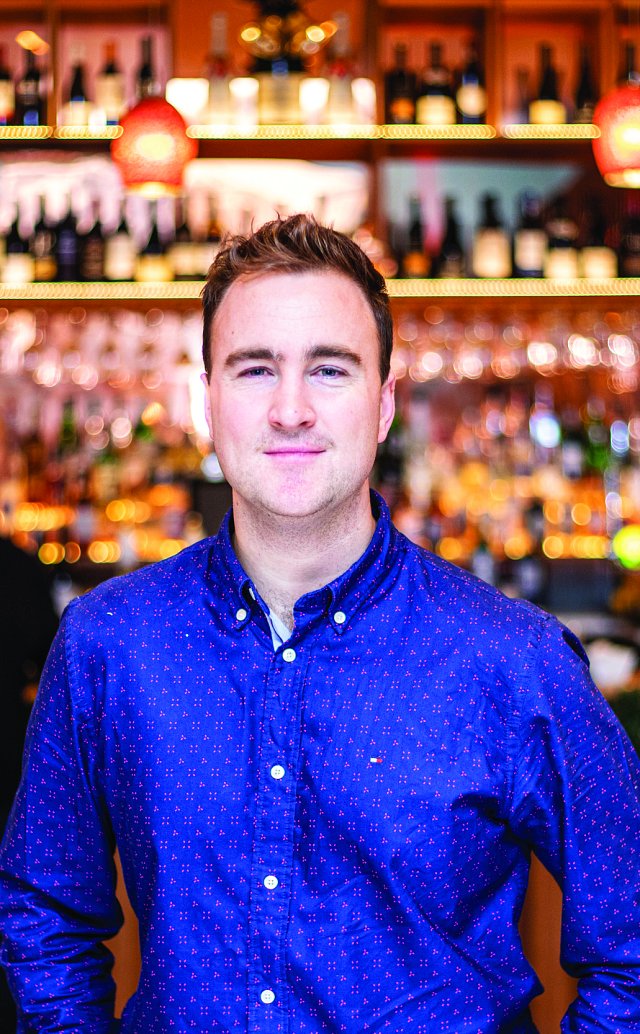 Alex Peters, owner and director Bath Pizza Co
Name & job title: Alex Peters, owner and director, Bath Pizza Co
No. of employees: 20
Openings & expansion: Currently operating one site and working on the second.
Business evolution: Improving our customer value proposition has been key this year. Ensuring we're appealing to people throughout the week with promotions in house and on take out platforms has been crucial for sustaining turnover levels. We've also flipped our thinking to a 'wet-led' approach, whereby we've created a wonderful Aperol Spritz Terrace this summer with Campari and changed some of our marketing focus.
Employee prospects: Since founding Bath Pizza Co in 2016, we've always tried to position ourselves as the best place to work in the hospitality sector in Bath. We're proud to see a lot of progression and growth from chefs and front-of-house staff. Key team members are on bonus incentive schemes and we're proud that they feel ownership of the business as they grow with us.
Chef spotlight: Head chef Jonah Pole has been with us almost since day one. He has been key to our progression, as well as the level of volume we're achieving. On top of running some outrageous weekly specials, earning our reputation and developing our core menu, he has placed twice in the top three and the National Pizza Awards. His real focus now is developing his leadership and improving our junior chefs.
Tech focus: I introduced a click-and-collect takeaway system in May 2020, then we reopened that June, in the depths of the pandemic. It has proved hugely successful. Takeaway growth has been significant and having the technology and partners to do this is crucial – there's so much opportunity if you have a strong existing brand. Take out was c. 5% of sales pre-pandemic; it's now c. 20% thanks to the time invested in this.
Tackling the challenges of 2023: The last 12 months have been focused on reducing our cost. Like many businesses, margins are being squeezed from all angles. Trying to estimate trade levels has been wildly unpredictable. We've also had our fair share of headaches when it comes to recruitment, which is an industry-wide challenge. Hospitality is working harder than ever to create great working environments for outstanding employees – and rightly so.
Biggest trends of 2023: Value offer. With the economic landscape we're faced with, we're fortunate to still see a significant demand for our product. We've introduced a very popular £12.50 pizza and pint or prosecco offer (weekdays 12–6pm) and very recently added a bottomless prosecco offering, with plans to upsell from here.
Goals for the next 12 months: Maintain and grow our sales volume, keep attracting and retaining brilliant people to work here and open our second kitchen to meet demand.
---
Green & Fortune: Rotunda Bar & Restaurant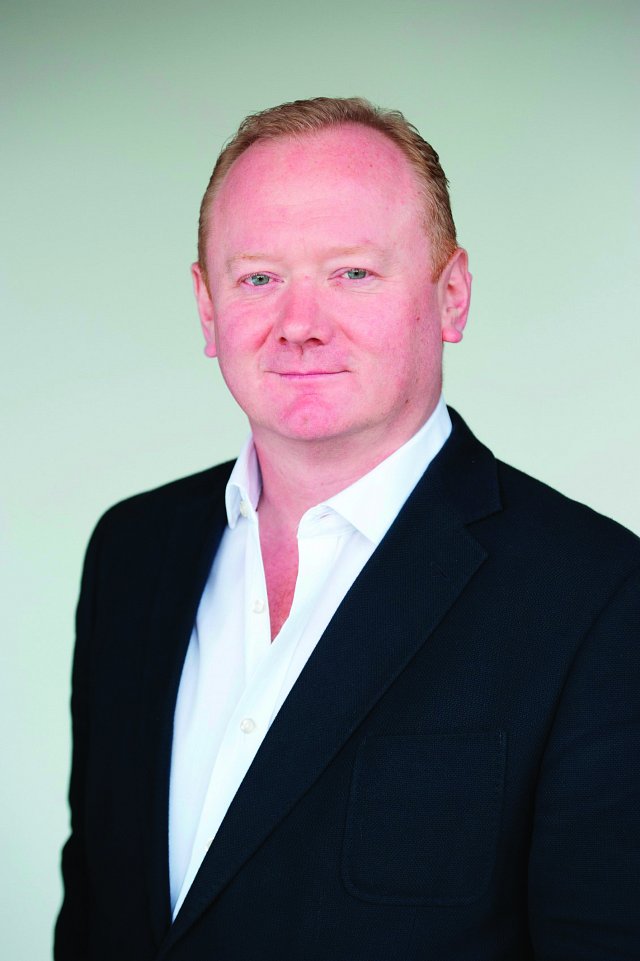 John Nugent, CEO, Green & Fortune
Name & job title: John Nugent, CEO
No. of employees: Green & Fortune (owner and operator of Rotunda) – 240 employees Rotunda Bar & Restaurant – 25 employees
Openings & expansion: We opened Rotunda in 2008, when we launched Green & Fortune at Kings Place, Kings Cross. While Rotunda is our only public-facing restaurant, Green & Fortune has grown now to four multi-outlet venues in central London, which include three further bar and restaurant operations as part of those venues – Rose Court Events and Sea Container Events.
Business evolution: The year post-Covid saw the strength of Rotunda's large, canal-side terrace come into play, with the strongest revenues ever achieved and weekend business with our bottomless brunches and Sunday lunches really kicking off. Finally, Kings Cross's best-kept secret was out!
Employee prospects: Without people, food and drink are just ingredients – it's our people that bring the soul. Some of our team have been with us since the beginning, back in 2008. Others joined us on the journey as we expanded, and growing ensures we can keep good people by having the scope to give them developmental opportunities.
Head chef spotlight: Brendan Fyldes is the company's chef-director and oversees the food ethos across Rotunda, as well as the other elements of the business. We have our own farm in Matfen, Northumberland, so the beef and lamb we serve all comes from there. Fyldes liaises with the farmer and the butchery team on site, ensuring that a farm-to-fork and nose-to-tail culture remains a cornerstone of what we do. This is, of course, supplemented with a quality plant-based offering.
Tech focus: We recently employed a head of systems to evaluate where we can drive efficiency in admin tasks, but also improve the guest experience. Trying to find the right systems that have the correct functionality and work well together across every element of the customer journey isn't easy to get right. But we see tech as key to improving our business.
Tackling the challenges of 2023: The cost of living has hit us all hard, including our staff, so we need to pay them more to help. It's hit customers too, so they don't come out as much, or they spend money in different ways. It's hit our margins as we struggle to pay utilities that have more than tripled, combined with record food inflation. We can't pass this all on to customers, so we all have to take a hit somewhere to get us through.
Biggest trends of 2023: Boosting our beverage sales with some great low- and no-alcohol options on one hand, but on the other, our beverage manager Joe Boxall would also have to say to me, 'Tequila!'. Our Tulum Terrace pop-up at Rotunda is buzzing with agave products that are flying out the door. Tequila's growth is outpacing vodka in the States, and we are certainly seeing an appetite for it here!
Goals for the next 12 months: To continue to deliver the revenue growth we have seen over the last year, with menu evolution, innovation and fresh ideas. To continue to build and develop the team through improved retention and better benefits, and keep an eye out for the next venue of choice to grow Green & Fortune.
---
Giggling Squid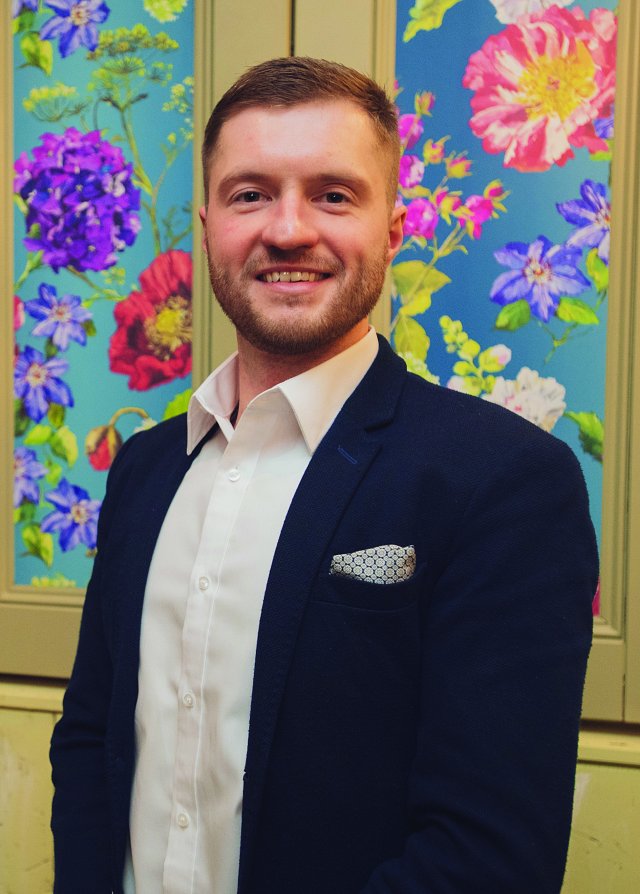 Simon Gallagher, operations director, Giggling Squid
Name & job title: Simon Gallagher, operations director
Openings & expansion: We recently opened our first Giggling Squid outside of England and are now delighting the people of Cardiff. Bracknell will follow next, with sites further north including Shrewsbury, Knowle, our first possible venture into Scotland and other key cities, as we look to grow our footprint.
Business evolution: Two years ago, we undertook a big piece of market research, diving into our customer segments, their demographics, behaviours and spending habits. This led to a strategy piece that's now playing out cross-departmentally, from operations and training through to marketing and property. For example, we have enhanced our cocktail offering which is appealing to our younger demographic who come to us for more occasion-based visits.
Employee prospects: Our people are the most important part to our business and the key to our future success. I am a huge advocate for supporting training and development from within and, as a business, we have invested heavily in our people function over the last 12 months: internal and external training courses across all levels, apprenticeships, structured management development programmes and internal promotions into other areas of the business. We also want to attract the right talent to our business, which is why we have just enhanced our rewards and benefits package and reviewed salaries company-wide.
Head chef spotlight: Our head chefs are ultimately responsible for ensuring our kitchens run smoothly, our teams are trained and confident, and having fun along the way, while maintaining the highest possible standards for both our team and guests. I'm biased but we have the best in the industry.
Tech focus: More of a personal thought-provoking question for me, but exploring what part AI can play, if any, across our restaurants in the future as this seems to be hot topic right now. I'm currently still on the fence but I was amazed at how quickly the industry moved to tech during Covid, so it's something I'll be tracking with interest.
Tackling the challenges of 2023: The recruitment landscape has been tough and eye-opening. We have had to evolve and react to the change in those now applying for roles, with the main headline not necessarily being 'more money' but a greater work-life balance and flexibility, along with shifting the myth that hospitality is not a wise career choice – because it absolutely is. Guests' perception of value is another. We all continue to face increased operating costs, adding further pressure on what we should, or shouldn't, pass onto our guests. We know that value is not solely based on price but the whole experience, so how we support our teams in making sure this is consistently delivered is key. Our guests are still visiting us and spending but are less forgiving when we don't execute it the right way – as they should be.
Biggest trends of 2023: Sustainability will continue to be a key trend. We've done a lot of work over the past 12 months on our sustainability efforts – or 'Green Squid' as we like to call it – to understand our energy consumption and enact change throughout the business.
Goals for the next 12 months: To successfully open our planned pipeline and grow and evolve as a business, while retaining the foundations of what Giggling Squid was built on even when we hit 50+ restaurants. It's a pretty simple goal but one which has stood us in good stead.
---
Pizza Pilgrims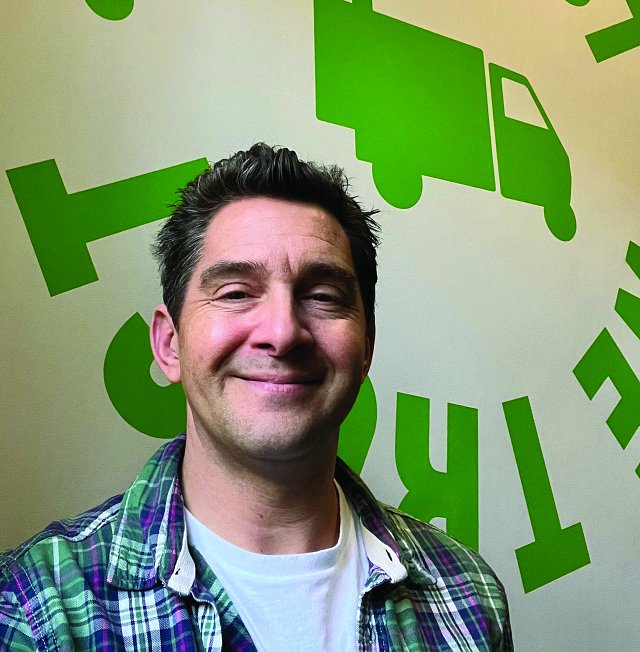 James Warrillow, operations director, Pizza Pilgrims
No. of employees: 500
Openings & expansion: We opened in Cambridge in December. This year, we've opened in Nottingham and are just about to open Queen's Park. The challenge has been growing but keeping our culture and sense of fun, making the world happier one great pizza at a time.
Business evolution: All businesses went through such huge changes during Covid. I think it's pushed everyone to take more control on what they can, which can pull focus away from what's important to the teams – pizzerias and our guests! We have grown from 11 pizzerias post-lockdowns and done that through engaging and supporting our teams by growing talent, listening to our employees and giving them the space and opportunity to grow.
Employee prospects: We have built a lot of our success around our Academy based in Camden. We use it for workshops for all levels, as well as for new starters – we are so much more than just somewhere to work! We have tried to structure our opportunities to grow from within and develop our area managers into their own pizzerias. We are on the journey to get everyone to London Living Wage, and getting more of our team out on our 'pilgrimages' to Naples to really understand our brand story has been great!
Head chef spotlight: The engagement of our chefs has always been about giving the freedom to express but in a Pizza Pilgrims way. Head chefs are so passionate about the dough; hydration levels, salt content, fermentation – magic that comes through to the team. This year, we held our second Head Chef Pizza Competition. They all created their own pizza with a story. We had a big cook-off on competition night and the winner was our guest pizza for the month. The love that came through was amazing and really inspired each pizzeria – we are always looking to bring in pizzaiolos to develop alongside us.
Tech focus: We have been working with some partners to understand what works well with Pilgrims and what our guests are looking for. It's such a fine balance. We want to use those efficiencies but also channel them back into the team, pushing towards our group-wide living wage goal. Pay at table has been a key one, as well as working with partners on delivery and making that experience exactly like our pizzerias.
Tackling the challenges of 2023: The pressures squeezing the business and how we can keep and attract great talent amid the industry's staff crisis.
Goals for the next 12 months: Competition on all sides but, as we move into new parts of the country, it's important that we grow with a consciousness to maintain our culture of fun.
---
Comptoir Group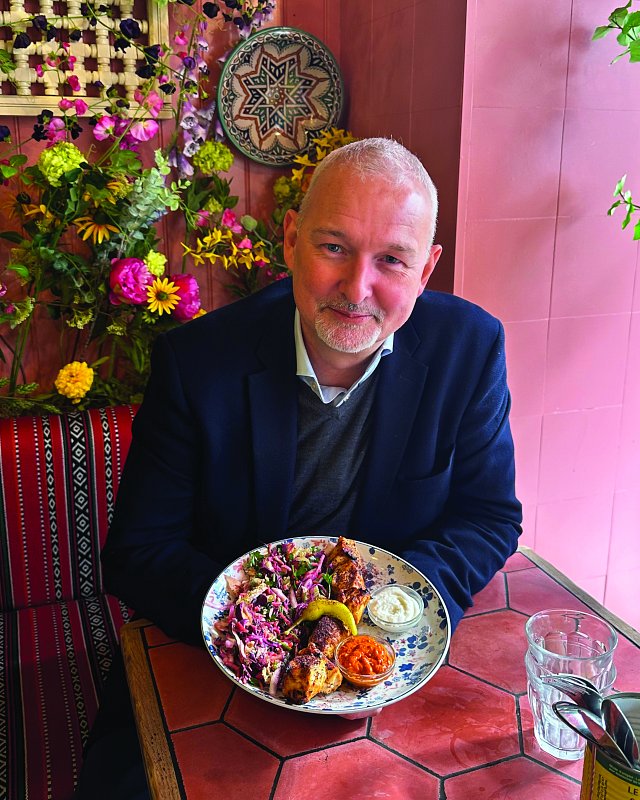 Conrad Patterson, chief operations officer, Comptoir Group
Name & job title: Conrad Patterson, chief operations officer
No. of employees: 565
Openings & expansion: We plan for at least three new openings in the UK and abroad this year.
Business evolution: No major changes over the past year; however, new senior members have joined the team to further support the growth of Comptoir and give even more guests an amazing experience. We hope to spread the Lebanese joy of sharing one plate at a time, transporting guests to a happy place through our bright, sunny food and décor, our warm and unobtrusive service and the joie de vivre of our people.
Employee prospects: We believe in giving whoever has the right attitude any opportunity to develop and progress, harnessing their passion and interest for both themselves and the business.
Head chef spotlight: Our head chefs are the bundles of energy that bring our Lebanese flavours to life. We offer a competitive rate of pay, plus some great benefits including healthcare, flexible working and the opportunity to earn up to 25% of their base salary through our quarterly performance incentive scheme. They run our kitchens on a day-to-day basis and are the guardians of food quality and stock management, all while leading and developing teams of up to 20 people on their career journey. All our chefs have the pleasure of partnering with our group executive chef David, and founder Tony Kitous, on new dishes throughout the year.
Tech focus: The role of technology is forever changing and, at Comptoir, we don't like to stand still. We are keen to use tech to not only give our guests the most seamless experience possible, but also to enable our teams to work more efficiently.
Tackling the challenges of 2023: The landscape is continually changing, and it's a tough time out there for our guests in terms of the amount of disposable income they have. So, we want them to feel that they are getting the best value for money when they visit. The other challenge is increasing costs, which is not just a Comptoir challenge but a national economic crisis. Like everyone else, we are working hard to manage the situation.
Biggest trends of 2023: I believe there are three big trends: guests are looking for that perfect balance of experience and proven value for money, as well as seeking healthy food and drink options, while also becoming increasingly interested in the sustainability agenda.
Goals for the next 12 months: To continue to grow and get more guests experiencing Comptoir hospitality, both in existing and new restaurants, while encouraging repeat custom.
---
Gusto

Matt Snell, CEO, Gusto
Name & job title: Matt Snell, CEO
No. of employees: 650+
Openings & expansion: We opened our 14th site in Oxford last December, having delivered a £1.8m investment to transform the historic Mitre Hotel building on Oxford High Street. In the last year, we've also delivered refurbishments to our Edinburgh and Alderley Edge sites as part of a self-funded £2m CAPEX programme.
Business evolution: The trend we have observed recently – which is also in keeping with previous recessions – is that even in financially challenging times, people still want to celebrate special occasions. This makes it all the more vital to ensure we're creating memorable experiences for guests. Dining events have long been part of the Gusto proposition, but we have really dialled this up, offering the Pizza Experience at more of our sites and developing experiential sharing menu items, including our salmon, which is smoked at the table under a see-through cloche.
Employee prospects: Many managers have been with the business a long time and have grown with us. For general managers, we've partnered with an external provider to deliver a leadership programme tailored around their development. The feedback has been amazing – they feel valued because we're investing in them. For assistant and duty managers, Gusto offers a Level 5 (degree equivalent) apprenticeship in partnership with Dove Nest. We allocate time for staff to complete this to minimise pressure. The emphasis on personal development and building a positive work environment is reflected in our average length of service, which currently sits at 2.3 years – significantly longer than the industry average of one year.
Chef spotlight: We partner with Vira International to utilise the skilled worker visa scheme, hiring chefs from India to fill key gaps in our teams. With a rigorous interview process, so far over 30 chefs have been invited on a guaranteed three- to five-year working visa to join the Gusto family. We understand that moving to a new country can be intimidating and work hard to make them feel welcome, picking them up from the airport, arranging serviced accommodation and supporting them throughout the transition period. Once they start, a detailed and bespoke 10-week training package is put in place. Wellbeing calls are also added to the calendar to check in and see how they are adapting to their role.
Challenges of 2023: The biggest challenges are the wider macro-economic factors like the availability of labour, train strikes, inflation and fuel and utility costs. In March, there was a £4 per kilo increase in the cost of salmon, making it almost as expensive as rib-eye steak. Over one week in June, train strikes cost us £60,000 in sales. Across the industry that must work out as millions, hammering an already embattled sector. It's never been harder to run a restaurant group and unless the industry gets meaningful support from government to tackle these issues, I fear for many smaller, less well-funded groups and individual operators.
Biggest trends of 2023: Adaptation is arguably one of the most impactful trends. Like us, many operators have had to look at alternative talent pools to tackle the staffing crisis, and have also had to be flexible in the kitchen. With price fluctuations, certain ingredients have been very difficult to keep on menus at points throughout the year.
Goals for the next 12 months: Our focus right now is to manage the challenges the whole industry is facing so that when we come out the other side, we're in the best position to continue our growth trajectory.
You may also be interested in…