BAO brings a noodle shop to Shoreditch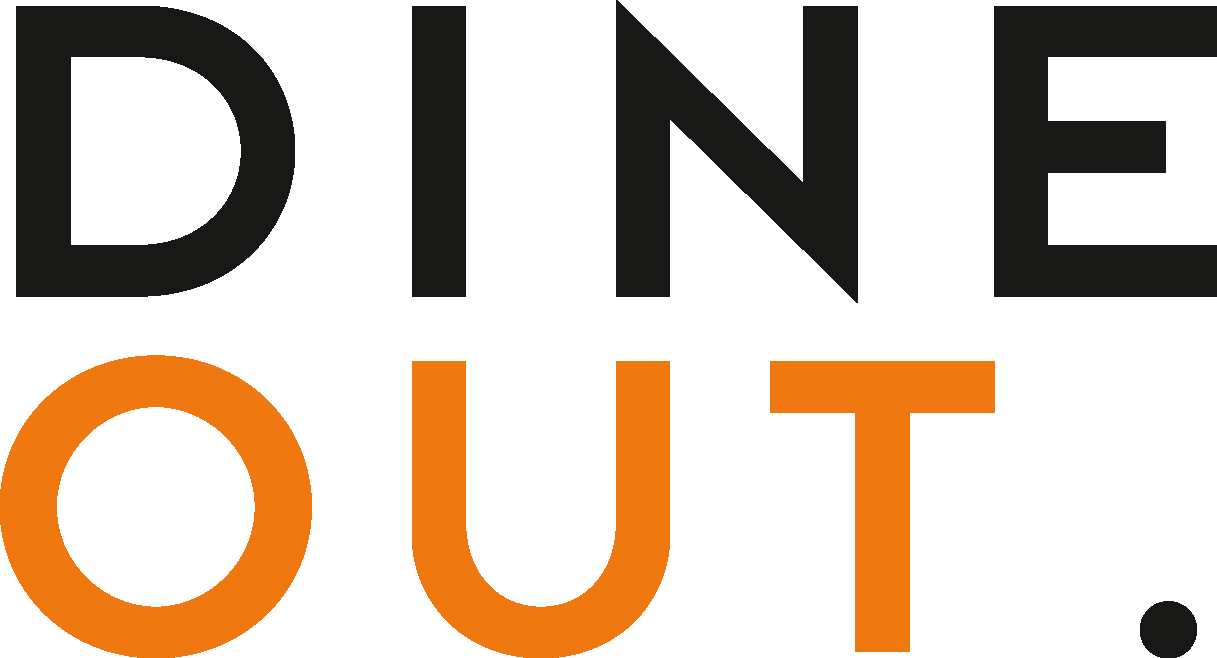 Jun 10, 2021
The team behind BAO - Shing Tat Chung, Erchen Chang and Wai Ting Chung - will open the doors to BAO Noodle Shop, located on Shoreditch's Redchurch Street on 6 July.
BAO's first Noodle Shop will take its cues from the beef noodle shops of Taiwan, with chefs preparing fresh wheat noodles each morning using specialty flour imported from Taiwan.
Three new versions of BAO's favourite buns will feature on the menu: a panko shrimp croquette bao with sweet and sour sauce; an Iberico pork bao with garlic mayo, black garlic sauce and shredded cabbage; and a sweetcorn congee bao with spring onion tofu sauce and soy pickled chilli.
Also on the menu will be boiled cull yaw lamb dumplings, while elsewhere on the starters list will be crispy tripe, onion dip; eel and smacked cucumber; glazed pork chop, crispy egg; fried Ogleshield cheese rolls; and lu rou fan, a dish of braised pork belly, with egg and fish floss rice.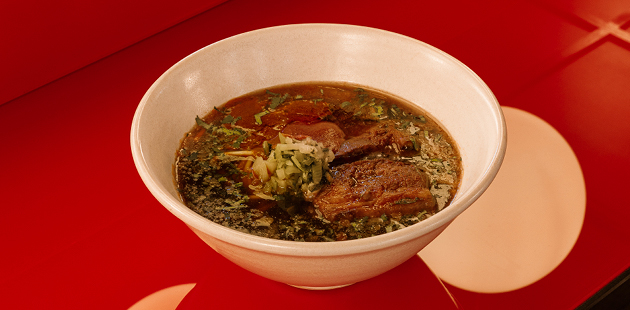 Beef noodle soup
Two versions of beef noodle soup will be available: a classic Taipei-style broth (£12.50) that closely matches the style of the beef noodle soup found across Taiwan, with slow braised beef cheek and beef shortrib, spiced beef butter and fermented greens. Secondly, there will be BAO's take on a Tainan-style broth (£11.80) based on recipes from the southwest of the island - a much lighter broth with imported 400 day-aged white soy and thin slices of rare poached rump cap.
Both broths will be made with aged beef bones, fermented chilli bean paste and assorted spices, and guests will have the option of adding cured egg; crispy egg; or spiced beef butter to their bowls.
All beef is sourced from Philip Warren Butchers in Cornwall and aged for a minimum of 40 days. Guests can add a side dish of noodles with curry bone marrow dip, whilst vegans will be catered for with a choice of dan dan tofu noodles, or kelp soup noodle with aubergine.
BAO Noodle Shop will serve new BAOBING, two versions of a Taiwanese shaved ice dessert piled high with fruits and cream - visitors can take their pick from strawberry cheesecake or tiramisu flavour. BAO's classic fried Horlicks ice cream BAO will also feature on the dessert list.
Cocktails will be influenced by the refreshing shaved ice drinks of Taipei, with the menu featuring a Midori Whisky Sour Ice and a Grape Sake Ice. 
Alongside these will be a Calpis Fizz inspired by Calpico, the Asian yoghurt soda, as well as BAO classic cocktails like the Umeshu Negroni and Milk Tea Old Fashioned. 
For soft drinks, BAO Noodle Shop will serve its original peanut milk, alongside a range of cold brew teas, including the Hong Yu and Oriental Beauty cold brew tea with a soft set almond jelly, inspired by the classic Taiwanese Dou Hua dessert, and a Hong Yu and Assam cold brew tea with lemon foam.
You may also be interested in…