Adriana Cavita to open first solo venue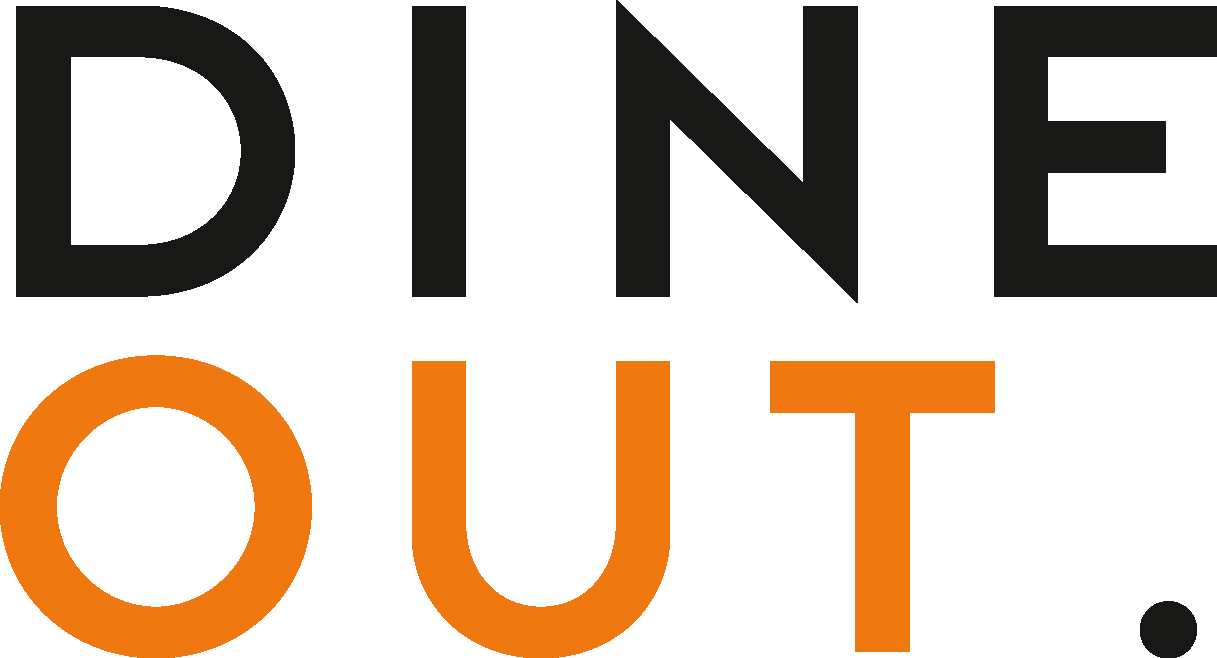 Jun 30, 2021
Adriana Cavita will open her first solo project - a traditional Mexican restaurant called Cavita - this November in London's Marylebone Village.
The 70-cover restaurant has an open fire kitchen at its core, with reclaimed wooden tables for couples and smaller groups, as well as communal dining available at the chef's table.
Downstairs is a mezcalería called Mayahuel, which has its own dedicated entrance.
In the restaurant, street food dishes will include a range of tacos such as baja fish, 'Pastor' presa ibérica and cochinita pibil.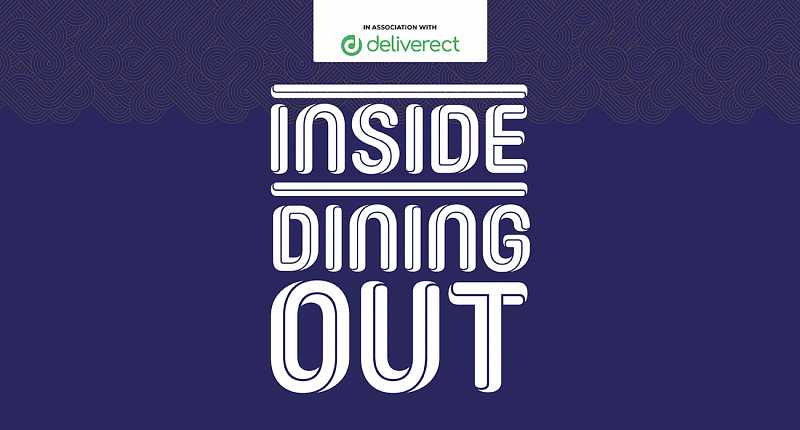 Click on the arrows on the left & right of the image above to navigate through the slides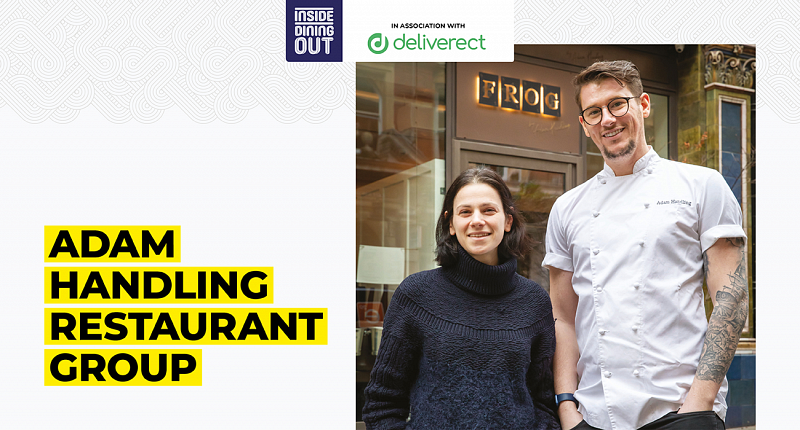 ADAM HANDLING RESTAURANT GROUP
Name & job title: Nicola Gartenberg, executive director
No. of employees: 130
No. of venues: Six outlets in three locations (soon to be eight in four)
Recent changes to senior management: Our group head chef Steven Kerr and head chef of Adam Handling Chelsea Jonny McNeil became co-chef proprietors of our new pub, restaurant, and rooms in Windsor, The Loch & The Tyne. Jamie Park, the head chef of our previous restaurant, The Frog, Hoxton, is set to run Ugly Butterfly in St Ives when it opens later this summer. I also became executive director from my previous position as operations director.
Openings & expansion: Our most recent opening was The Loch & The Tyne, a sustainable British pub and restaurant with two bedrooms in Old Windsor. Our future plans are focused on our next opening which will be the Ugly Butterfly restaurant and bar at Carbis Bay Estate, Cornwall, set to open on 2 August.
At-home hospitality: Hame, our home delivery service, was set up in June 2020. Hame arrived fully prepared, ready for cooking and plating at home, complete with recipes and full step-by-step video instructions. Cocktails were also available from the Eve Bar list, and matching wines. We have temporarily paused our Hame delivery service in order to stabilise the restaurant group after new openings and re-openings but will be resuming operations shortly.
Most useful tech solution: I might be biased as I'm responsible for all of the onboarding for the restaurant group but Charlie HR definitely makes my life a whole lot easier – we use it for onboarding and offboarding, sick days, holiday booking etc.
Sustainability values: The group has become known for its commitment to zero-waste and sustainability. Previously we've opened sustainable pop-ups, which acted as hubs for sustainable panels across a variety of industries. We've pledged to eventually eliminate all food wastage across our operations. We work alongside suppliers to reduce packaging and ensure recyclable materials are used and we operate as far as possible a zero-waste policy in our kitchens.
Our bars are 100% zero waste. Our new pub is set to be the most sustainable pub in the UK. Hame is packaged and delivered in sustainable and compostable packaging. We also teach a practical understanding of sustainability processes within our training and apprenticeship programmes.
Finance news: The launch of Hame proved a massive success and was crucial in keeping the group afloat during the pandemic, creating revenues of £1.1m in just under a year.
Toughest challenge since the start of the pandemic: Closing The Frog, Hoxton. It was heart-breaking to have to close a site that had seen so much passion and commitment from so many of our team. Thankfully, we were able to retain the core team members across the group and now have them at the helm of our exciting new openings, as well as some moving to become integral members of the team at Frog by Adam Handling.
Are you optimistic about the next 12 months?: I am genuinely excited for the next 12 months. With the reopening of our restaurants, as well as two new sites, it feels like a real turning point for the group. We will continue to hone our skills and elevate our offering because, at the end of the day, we are gunning for success – most notably a Michelin star for Frog by Adam Handling.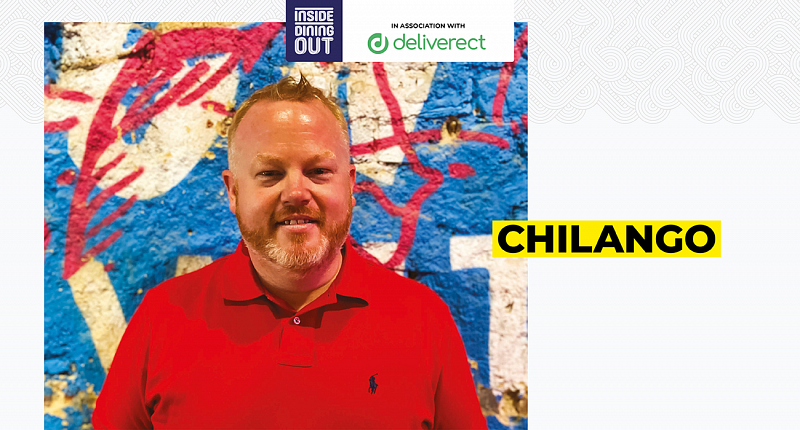 CHILANGO
Name & job title: Richard Franks, managing director
No. of employees: 110
No. of venues: Will be 11 restaurants in July, to be 15 by end of 2021
Recent changes to senior management: Nigel Sherwood joined the Chilango board as non-executive director. Sherwood is currently the COO at Wagamama and brings a wealth of experience to help us grow and move the business forward. Carrie Bowers has also joined as head of people and culture. Bowers will help shape us and drive our people strategy as we develop and continue to be a great place for every member of the Chilango family to grow, both at work and personally.
Openings & expansion: We have opened four vibrant delivery kitchens since June 2020 and our focus for the next three-to-four months is getting our City restaurants back open. We are looking to reopen our restaurant on London Wall in early July, which we are really excited about after being closed for 15 months. We are also working on a pipeline for 2021/22, including locations we may not have looked at in the past. So, keep your eyes peeled in the coming months!
Major changes to the business: As well as strengthening the board and leadership team, we were bought by new owner RDCP Group in August 2020, which is very excited about the potential of the brand and has ambitious growth plans.
At-home hospitality: We looked into 'at home' in great detail and loved all the wonderful meal kits from our fellow operators. The difference with burritos, however, is the sheer volume of components and even then, how it is made. Our Asada salsa, for example, has five ingredients and is a 12-step process to make. Our delivery performance has also been so strong over this time that our focus has been on making sure we deliver the best quality experience possible through Deliveroo to our guests at home.
Menu changes: We have a few new menu items launching for the summer at the beginning of July, when we are introducing new tacos and barbecue beer chicken wings, coated in a marinade made with Mariachi lager from the team at Two Tribes. We have also added Mariachi Lager to the menu, which is a great beer to pair with our food.
Most useful tech solution: It sounds simple but Slack has proved invaluable for quick, speedy communication with teams when we have not been in the restaurants as much as we would have liked. Equally, we have just launched digital ordering screens in Croydon and are learning a lot from these in terms of customer behaviour and ordering habits.
Sustainability values: Working with First Mile has allowed us to really focus on food waste, and we are working on a sustainability plan, from sourcing to packaging to energy.
Finance news: Encouraging numbers so far – it is just about pushing forward as part of recovery from the pandemic.
Toughest challenge since the start of the pandemic: Uncertainty has been challenging where guidance has changed so frequently and so rapidly. We have learnt a lot about being nimbler and making quick decisions. Our team has been incredibly resilient, and we are proud to have them as part of the Chilango family.
Consumer trends to keep an eye on: One we are watching closely is how Covid has influenced behaviour regarding working patterns. There is so much speculation about how lunch behaviour will change. Delivery is another huge factor – while we expect to see walk-in trade increase, where customers have ordered more delivery in lockdown, they will continue to order more delivery than versus 2019.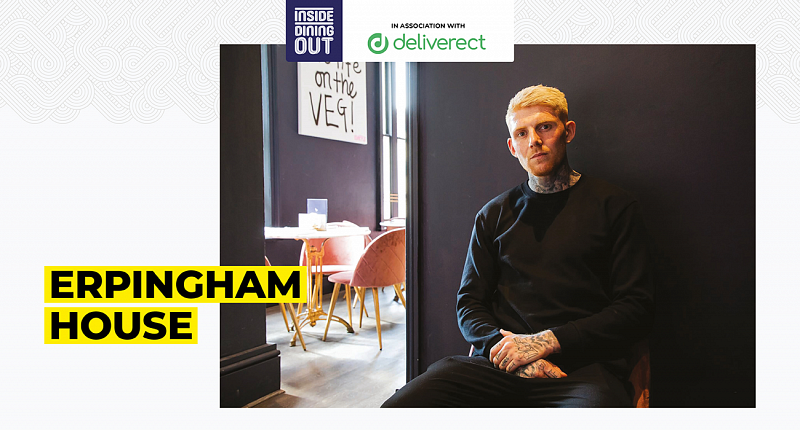 ERPINGHAM HOUSE
Name & job title: Loui Blake, founder
No. of employees: 50
No. of venues: Three
Recent changes to senior management: Megan Greenacre has been promoted to executive chef.
Major changes to the business: We opened in Edinburgh on 24 June and launched a new digital brand called Chuck Chick Vegan Burgers.
Openings & expansion: As well as Edinburgh, we have a further location planned by March 2022. We're looking at London and Cambridge as potential options.
At-home hospitality: We have seasonal at-home recipe kits and we have e-delivery brands that operate from our kitchens, which will stay operational now we're reopen.
Menu changes: We are working more with 'functional' mushrooms now, with a new dish coming soon featuring lions mane mushroom steak!
Most useful tech solution: We love working with the Embargo loyalty app. Our customers enjoy being able to collect stamps to receive free coffee and cocktails.
Sustainability values: We plant a tree for every meal we serve and are moving toward being carbon neutral by the end of 2021. We also have a no single-use plastic rule.
Finance news: Predicted 12-month forecast is turnover of £1.8m.
Toughest challenge since the start of the pandemic: Recruitment since reopening. Many people have left the industry and taken other jobs during lockdown. We've recently developed an academy to support our existing staff and educate new staff, both in the kitchen and front-of-house.
Are you optimistic about the next 12 months?: I think we're entering a golden age for hospitality. People have never been more appreciative of being able to dine in restaurants again and businesses have been forced to innovate to meet changing needs, meaning a better experience for everyone. A reduction in rents and fairer terms from landlords have also given opportunity to new concepts, so it's an exciting time.
Consumer trends to keep an eye on: The continued shift towards plant-based and an enhanced look at sustainability will position us well for success this year.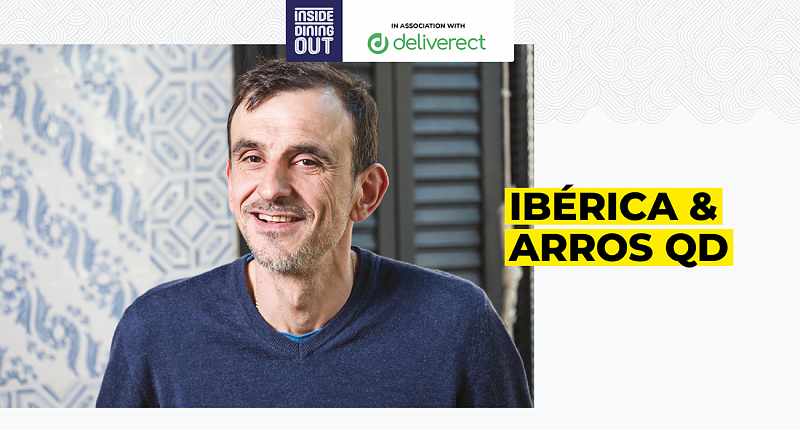 IBÉRICA & ARROS QD
Name & job title: Marcos Fernández Pardo, Managing Director
No. of employees: Around 200 across Ibérica and Arros QD
No. of venues: Six plus Ibérica's restaurant in Canary Wharf (La Terraza)
Recent changes to senior management: We have recently promoted our new head of finance and head of marketing internally. We have also hired external help with our marketing as well as created the head of e-commerce role who also covered internally. Our team has made it possible, with their resilience, compromise, adaptability and creativity to get us where we are today, in some cases taking on various jobs other than their own.
Openings & expansion: We have some exciting things coming up for example, the use of dark kitchens in the UK and new sites in capitals throughout EMEA.
At-home hospitality: We have evolved a strong product range and distribution networks that allow us to deliver within 30 minutes in London and Leeds and next day delivery in the UK. We provide ready-to-eat, cook-at-home foods and the most amazing delicatessen and wine shop – all selected and imported by us. Our events department, which has been bringing wine makers, top chefs and personalities to our restaurants has now taken the model online as well as in the restaurants.
Menu updates: Since reopening we have introduced new menus in all restaurants. Arros QD has introduced British paellas alongside an array of new dishes from chef Quique Dacosta. At Ibérica, Nacho Manzano has introduced quite a few new dishes with a focus on the season and British ingredients. An important focus in our new menus have been vegetarian and vegetable-based dishes. We are aiming to have 50% of the menu and 75% of the ingredients all vegetarian.
Finance news: Ibérica is at the same level as May 2019. Arros QD is at £70,000 per week and growing. Ibérica should be at £12m and 15% EBITDA run rate by the middle of next year, while Arros QD will be at £3m.
Toughest challenge since the start of the pandemic: Making sure my staff are all okay financially, mentally well and are engaged and motivated.
Are you optimistic about the next 12 months?: Very optimistic, if the vaccine works!
Consumer trends to keep an eye on: More vegetable-based dishes.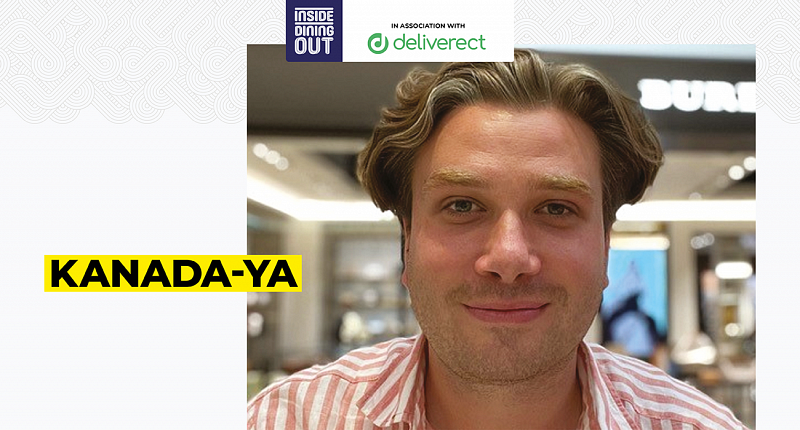 KANADA-YA
Name & job title: Aaron Burgess-Smith, managing director
No. of employees: 60
No. of venues: Four restaurants and two delivery kitchens
Major changes to the business: We are now offering delivery across all our sites, and have moved to paperless menus using QR codes.
Openings & expansion: We have opened delivery kitchens in both Greenwich and Battersea this year; we have two further physical sites planned for the end of year.
At-home hospitality: We offer delivery through an exclusive partnership with Deliveroo.
Most useful tech solution: We use Harri for recruitment and onboarding.
Sustainability values: We are continually reducing our use of plastics and aim to eliminate all singe-use plastics by the end of year.
Finance news: We're targeting 60% of pre-Covid revenue for the year 2021.
Toughest challenge since the start of the pandemic?: Recruitment and staff retention upon reopening.
Are you optimistic about the next 12 months?: We expect a very gradual recovery, heavily dependent on the return to offices and the management of new variants.
Consumer trends to keep an eye on: Flexible working.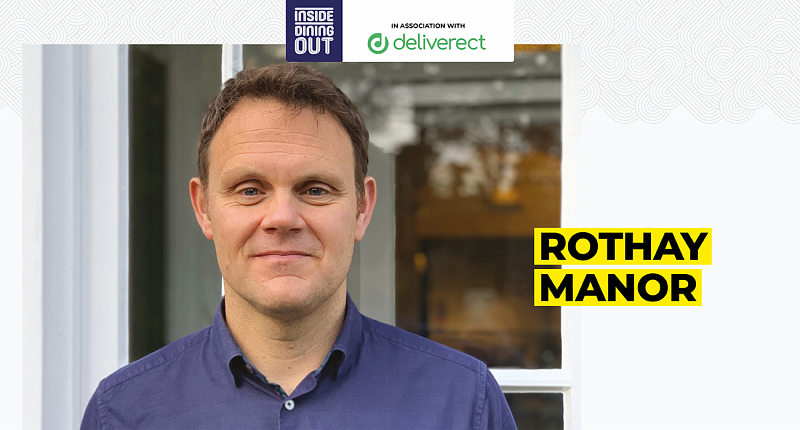 ROTHAY MANOR
Name & job title: James Shail, owner
No. of employees: 21
No. of venues: One
Major changes to the business: We have three fewer rooms as we are currently expanding and have had to lose some bedrooms to build some additional guest bedrooms.
Openings & expansion: We are in the process of building a new bedroom development which will house eight luxury bedrooms. Further to this we are adding a new reception to the main hotel, along with new toilets and a new dog wash/boot room.
Menu updates: After our head chef Dan McGeorge's appearance on Great British Menu we will be offering a tasting menu based on the dishes he presented on the show.
Sustainability values: We are part of Green Small Business and are always working towards limiting our impact on the environment and how we can be greener as a business.
Toughest challenge since the start of the pandemic?: Almost too many to count – the financial uncertainty, the staff shortages, what happens if a wave of Covid runs through the staff, lockdowns, tier systems, implementing protection measures for our staff and guests…
Are you optimistic about the next 12 months?: In terms of business we feel quite optimistic. However, with the staff shortages in hospitality we may get to a position where we can't cope with the demand, and unless this changes soon we will have to re-evaluate our offering, which could potentially have a huge financial impact.
Consumer trends to keep an eye on: Staycations and the huge demand for accommodation in the Lakes.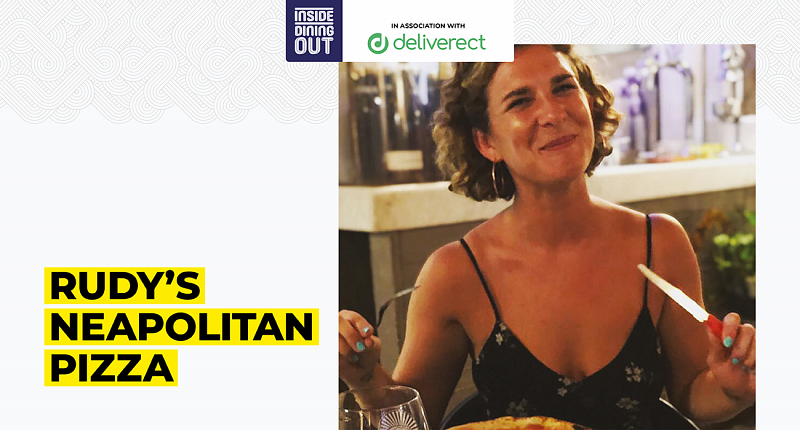 RUDY'S NEAPOLITAN PIZZA
Name & job title: Megan Bews, general manager, Soho
No. of employees: 250
No. of venues: Nine
Major changes to the business: When the pandemic hit, we were not set up for delivery and we didn't have plans to, but we had to adapt as did many of the industry. Introducing Deliveroo and collection to the business was a blessing – we never used to do takeaway and now it's a big part of our business even after reopening. It meant lots more people were introduced to Rudy's and those that were already big fans of ours continued to connect with us throughout lockdown.
Openings & expansion: Our most recent opening is my restaurant – Rudy's Soho. It's the first restaurant opening in the south for our company, so we're hoping things go to plan, and perhaps we can spread the Rudy's love around London further.
At-home hospitality: We developed Bake at Home Rudy's pizzas, which have become extremely popular – we post them out nationwide as well as selling them from our restaurants.
Most useful tech solution: Handhelds for the outside areas so we don't need to keep coming back into the restaurant to use the till. Our feet our very grateful.
Toughest challenge since the start of the pandemic: Constantly adapting as a business and as a team – I'm very proud of my chefs who have been incredible.
Are you optimistic about the next 12 months?: Extremely – it's amazing to see the industry back open and busier than ever and I just can't see that dying down anytime soon. It's been such a tough year and we are one of the fortunate businesses which is looking to expand with some exciting projects in the pipeline and a loyal customer base that has made it all possible.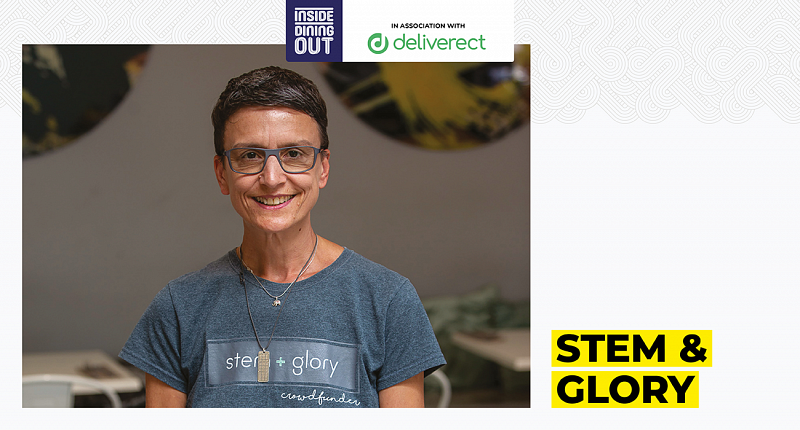 STEM & GLORY
Name & job title: Louise Palmer-Masterton, founder
No. of employees: 30
No. of venues: Two
Recent changes to senior management: We promoted our general manager to operations manager and recruited a new lead chef for both London and new Cambridge sites.
Major changes to the business: We underwent a rebrand with Afroditi Krassa last summer; launched an online store; have moved to a new larger site in Cambridge; are currently on a programme designed to get us to carbon net zero as soon as possible; and conducted two small funding rounds and are now planning a major one for later this year.
Openings & expansion: Our new Cambridge site is now open and we are in the final stages of negotiating our third site, hopefully opening towards the end of this year. Watch this space!
At-home hospitality: We launched an online store in January 2021, serving finish-at-home meals all over the UK. We paused the store while we reopened the restaurants and will relaunch in July. We will gear our new online offering with more retail and an element of recipe kits and finish-at-home meals. We are also working with a partner on getting our meals and products into supermarkets.
Menu updates: We have just launched a new vegan pizza menu! We sold them during the lockdown from our online store. We will now offer the pizza menu as well as our à la carte at the new Cambridge site, and thereafter also in London.
Most useful tech solution: Well, in theory, order-and-pay at table. However, none of the solutions do exactly what we want them to do. We are talking to a new provider that offers a solution to remove the pain point of bill paying. The server can print off a QR code specifically for a table, and the customer can scan and pay when they are ready rather than having to wait for a server to come with a card machine.
Sustainable values: We are currently on a programme called Better Futures, which is funded by the Lord Mayor of London's office. It's a leadership course and consultancy programme designed to help us get to net zero. In fact, as a business we are aiming to be carbon negative as soon as possible. We have a number of initiatives in place from a box and cup exchange scheme to a menu carbon labelling scheme with a number of UK-based offset initiatives.
Toughest challenge since the start of the pandemic: Ignoring all the doomsayers! Listening to my own instincts and not the endless negative talk. In fact, we have had a pretty good and creative year.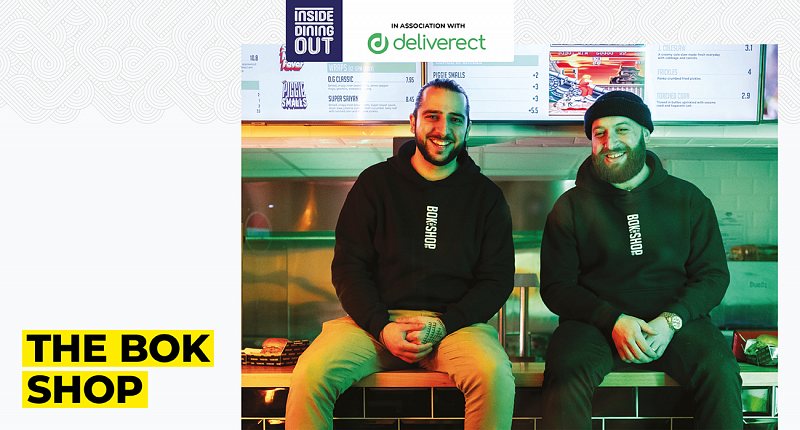 THE BOK SHOP
Name & job title: Jamie O'Mara & Howard Kaye, co-founders
No. of employees: 50
No. of venues: Four
Recent changes to senior management: We have appointed an operations manager and systems manager.
Openings & expansion: We opened a new delivery/takeaway site in Croydon in 2020 alongside securing private equity investment to see us expand to 10 sites within a couple of years. Our fourth site opens in early July – a 70-seater counter-style restaurant in Hastings.
At-home hospitality: We spent about three months developing a cook-at-home kit called The Fryday Boks, which is now available to customers nationwide.
Most useful tech solution: We have implemented a complete overhaul of our EPOS and reporting systems. This includes full delivery platform integration so orders from Deliveroo, Uber Eats, our website and Just Eat all come into one system. This has allowed us to deal with a much larger number of orders at any one time and has also dramatically reduced our paper usage as we now use paperless order screens. We have been developing our own ordering app that is almost at the soft launch stage.
Finance news: Our Brighton site has seen 40%-50% top line growth in the past year. We have completely changed the business model and underwent a full refurbishment, transforming the site from a 30-seater restaurant to a counter-style takeaway. Across the group we have seen very promising growth.
Toughest challenge since the start of the pandemic: The stop-start nature of operating. It's been incredibly hard to try and predict and calculate the best operational approach with the changing restrictions – not to mention the strain on our teams, who have been absolute heroes throughout.
Are you optimistic about the next 12 months?: We believe we have managed to ride the many waves of the pandemic to an advantage from a brand and business perspective. We are extremely optimistic and excited about what the next 12 months have in store for The Bok Shop.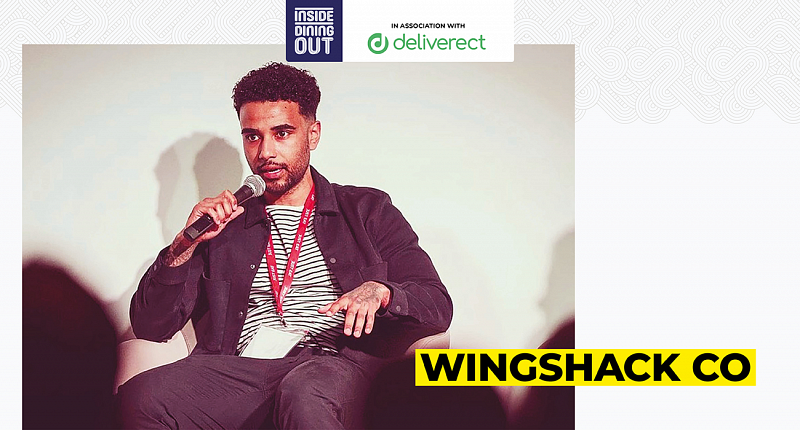 WINGSHACK CO
Name & job title: Joshua Jarvis, founder
No. of employees: 40
No. of venues: Six
Recent changes to senior management: We promoted our general manager to operations manager for the group and now have a marketing manager for the group, both newly created roles. We are currently on the hunt for a head of food.
Openings & expansion: Our pop-up on the fourth floor of Selfridges was the most recent to open and we have plans to expand with a further six sites opening this year not only in London but nationwide.
Menu updates: We've teamed up with Sauce Shop for an unmissable menu collaboration. Their sauces feature in new wings dishes and on selected burgers.
Most useful tech solution: Our click-and-collect ordering system with Vita Mojo has really helped us to reduce queues, control labour costs and add to the guest experience (through safe ordering but also through design).
Sustainability values: Our Loughton restaurant and all new sites going forward are designed using recycled and refurbished scaffolding boards and corrugated metal sheets in the interior decor. Not only is it great to be able to find a use for these disused materials, they help to create an urban, rustic vibe in our venues. Along with this we also ensure that all of our all packaging is recyclable.
Toughest challenge since the start of the pandemic: Implementing, adapting and training the team to use click-and-collect as a new system, while dealing with the high volume of orders during such an uncertain time was a challenge. And keeping the team motivated on a daily basis when not dealing with guests face-to-face. We're currently struggling with recruitment as we reopen and grow the business.
Are you optimistic about the next 12 months?: Very. There has been a surge in people visiting entertainment and hospitality venues. I think people appreciate going out more and are not taking it for granted. On the flip side, dining habits have changed, and a new world of delivery-focused dining has opened up.
Consumer trends to keep an eye on: During the pandemic we had time to create our Vegan Wing Shack brand. This will allow us to reach new guests with a whole new concept.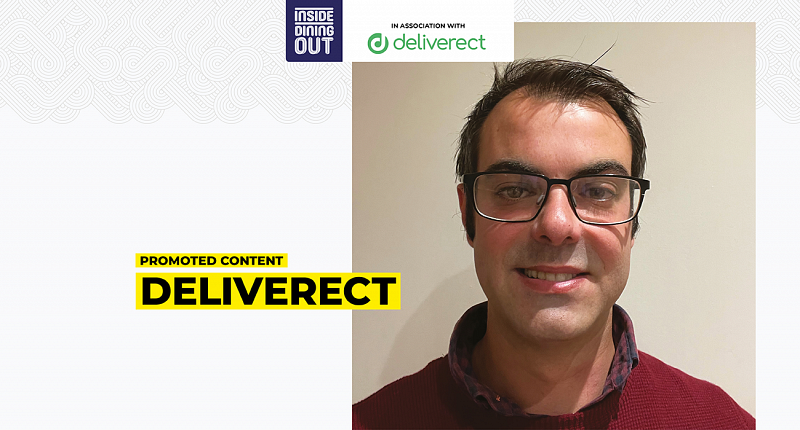 Promoted Content
Deliverect
Name & job title: Claudio Colarossi, general manager (UKI)
No. of employees: 225
Major changes to the business: We recently announced our Series C funding of £47m, which will fuel further product development and help us scale faster to meet high demand from restaurants and partners.
Most useful tech solution: When I speak to our customers – whether it's a small high street restaurant or a global chain – they often mention two things that they love about Deliverect. First is our simple interface, which makes it easy for their staff to manage all online orders and update menus. Second are our API integrations, which provide reliable and stable connections to their delivery, takeaway and table apps, and their POS system. In essence we ensure the control is back in the hands of the operator.
Sustainability values: We are passionate about helping restaurants create sustainable solutions, especially when it comes to food waste and creating sustainable menu options. Our customers can easily change their menus across all their online order platforms at any time so that they can serve great dishes according to what's in season and can be locally sourced. A major cause of food waste can be incorrect orders that need to be refunded and thrown out. We see that with Deliverect, restaurants are reducing order mistakes by more than 80%.
How have you been supporting hospitality since the start of the pandemic?: Covid-19 of course forced restaurants online as the only way to survive. Deliverect was founded in 2018 and we had seen delivery grow, but our growth ramped up 750% as a result of the lockdown. This was a very challenging time for restaurants and we wanted to do all that we could to make it easier. We waived all setup fees and even offered three months free to new customers. Now that dine-in has reopened, we are actually seeing that this has created a different challenge for restaurants that now need to satisfy delivery, dine-in and takeaway customers at the same time. This further highlights the importance of Deliverect as restaurants seek to streamline their operations. So we continue to offer restaurants a cost-effective solution for streamlining their order process.
Are you optimistic about the next 12 months?: Absolutely. I think that people will continue to be mindful of health and safety measures, but we are all excited to get back to enjoying great food with our friends, family and colleagues.
Consumer trends to keep an eye on: We see restaurants wanting more control – and they should. The lockdown forced restaurants to be reactive, but now I see that they are looking at how to ensure delivery customers have a great experience, as well as how they can use measurement and reporting to help them make the right decisions for their business.
These will sit alongside lesser known items such as tetelas - triangular shapes corn masa filled with blue corn and roasted pink fir potato and calabacitas - smoked fresh corn, courgette, tomato and morita sauce.
Larger plates are based around a selection of moles - from the word 'mōlli' in Nahuatl, meaning 'sauce' - integral to Mexican cookery and made differently all over the country.
These will include pollo al carbon - chargrilled corn-fed chicken, fresh herby verde mole with tomatillo and roasted poblano and pumpkin seeds; carne a las brasas - dry aged bone-in ribeye, amarillito mole of Guajillo chilli and mixed spices from Oaxaca; and Puerto Nuevo lobster - crispy fried half lobster, ajillo sauce with garlic and mixed chillies, avocado and tomato salsa and black beans. 
Desserts include traditional corn cake served with salted caramel ice cream, strawberries and dulce de leche sauce; and the mexican chocolate cake comes with honeycomb ice cream and cinnamon cream cheese.
You may also be interested in…