Feature: Good ol' Sri Lankan Hospitality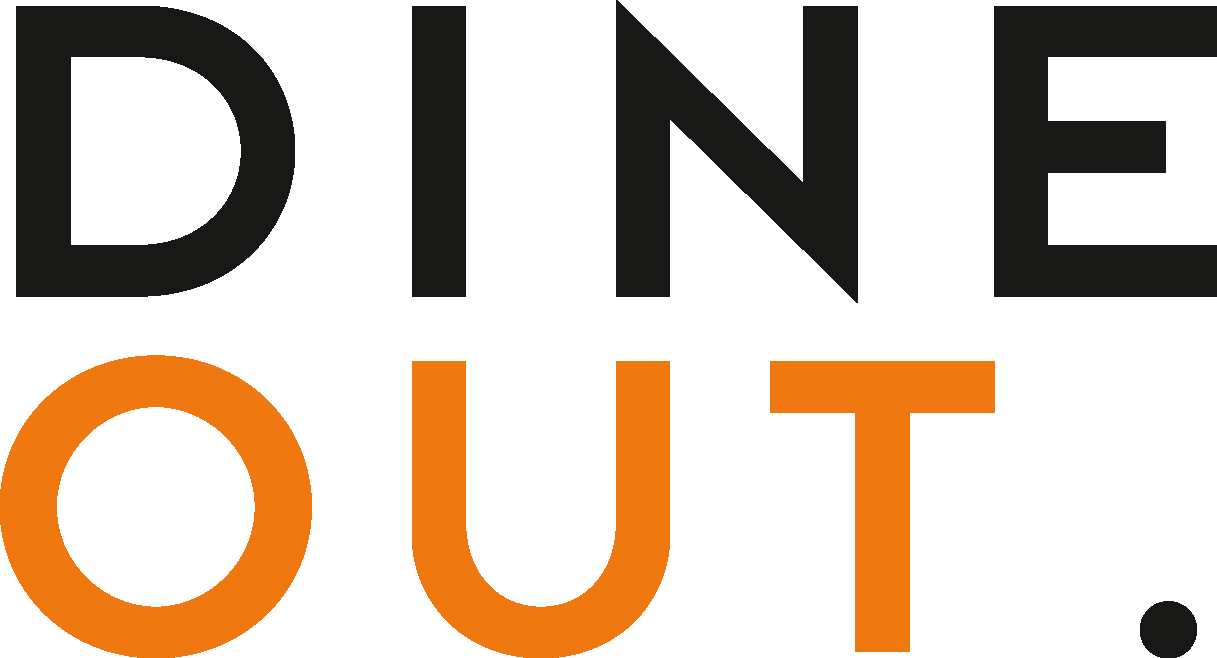 Dec 13, 2021
What started as an idea between fun-loving friends above a derelict pub is now a pioneering Sri Lankan street food company with big plans and even bigger appetites. Rumour has it that this is the next global cuisine set to storm the UK – and these guys are ahead of the curve
By Genna Ash-Brown
Nothing says 'It's Friday' quite like a classic '80s playlist. Walking through the Cheltenham branch of The Coconut Tree (TCT) in time to the classic tones of Hall & Oates, Barry White, Luther Vandross and other legends of that whimsical decade felt like the perfect way to usher in the weekend.
"Well at night, the vibe comes alive," Anna Garrod, one of TCT's five co-founders, tells me amid my suppressed beat-bopping. "If people come late in the evening looking for a quiet table for two, it's probably not the place to be!"
Garrod and fellow co-founder Rodrigo Rashinthe emphasise that great tunes are part and parcel of the "TCT island vibes", which also includes a casual 'street style' interior, cheerful hospitality and, of course, fantastic Sri Lankan food.
"We want to appeal to everyone, from families in the daytime down to those out for the night," explains Garrod. "Looking at our demographic, we seem to be hitting the mark!" Considering they've launched eight venues in five years, it's safely say she's right.
Humble beginnings
It felt fitting that I meet with the two founders in Cheltenham – a Gloucestershire town famed for horse racing, cultural festivals and impressive Regency architecture. "This is the original – it's where it all began," says Rashinthe, or 'Rodg', as he's known within the TCT circle. "I was born and bred in Sri Lanka, but I moved to the UK for university," he adds. "When I finished, I was working in Croydon, before moving to Cheltenham for a job. Then I met Anna, and I knew one of our other founders – Mithra – already."
"They're related – that's why," Garrod jumps in.
The brand itself came to life in 2016, celebrating its fifth anniversary in November. But the founders' history spans further than that.
"Rodrigo and I were working together somewhere else," Garrod explains. "He came in one day and said, 'I'm a fan of this flat above an old pub that's empty. It's got four bedrooms, which is great because my mates can come down from London and stay.' I was like, 'Oh yeah, that sounds cool!' That's literally what started it off."
At that time, and as is the case for so many in the capital, Rashinthe was aware that he could get much more for his money elsewhere. "We were paying similar rent to this whole venue, so basically we were getting a whole flat and pub for the same price."
It was hard not to warm to Rashinthe as he coyly spoke of his youthful antics with a twinkle in his eye. "Boys being boys and most of us being single at that point in our lives, one thing we had in common was drinking! So we all thought, 'Why don't we get this pub together?' That's the whole reason we started moving down here, to renovate the place." That whole process took the team a while – about eight months, says Rashinthe, from March to November. "We weren't rushing, as Sri Lankan time often goes," he laughs. "We even walk slowly over there, I always say!"
So how do you grow an old, run-down pub into a brand now eight-restaurants strong?
Top Dogs
Things really started to click when TCT reached number one on TripAdvisor in Cheltenham. "We didn't really even know about TripAdvisor then, so it was never something we felt like we needed to strive for," notes Rashinthe. Interestingly, an Indian restaurant called Prithvi had firmly held that accolade for quite some years prior to TCT taking the crown. Their reputation was sealed when someone from a local newspaper came along to write a story, with a headline deeming the restaurant the 'New top dog in town'.
"We still have a WhatsApp group called 'Top Dogs'," he exclaims with glee. "I think that gave us recognition in Cheltenham, which then escalated to an award – the People's Choice Award. That was quite early on, and it got us thinking we were onto something."
Garrod was already armed with experience in rolling out big brands. As managing director of Po Na Na Hospitality, she led 65 launches all over the world. "Brands – that's what I do!" she tells me.
"It reminded me of my journey with Po Na Na, where I rolled out a master plan based on a lot of fun people filled with passion. That's what these guys are like. I was drawn to them. So then I set about creating a brand around what was already so brilliant. It was really important to know how to steer that – what to do, where to go, what the location should be, how you roll out."
TCT has restaurants in Cardiff, Oxford and Reading, but it's fair to say that its main presence is firmly rooted in the southwest, with other regional venues including Bath, Bournemouth and two in Bristol – which recently won the 'Best Bar' category in the 2021 Bristol Life Awards.
"We actually really wanted to do Bristol before anywhere else," says Garrod. "In my experience, Bristol is a place you can grow out from, but you can't easily grow into. It's the one city, in my opinion and from my experience with Po Na Na, that is so incredibly independent and entrepreneurial. You see brands who have made it elsewhere go into Bristol and fail – it's surprising. But Rodg was so keen to move there, and it was important because to me, it's a city that has that thing about it."
Authentic eats
Sri Lankan is snow well and truly storming the UK food scene. Just last year, Deliveroo data revealed that orders for this type of cuisine surged by 116% in 2019, with Harrison Foster, the company's regional director, calling it "one of the trendiest foods around". But why did it take so long for the dishes of this island nation – vivid in both colour and flavour – to enter our radars?
"In London especially, there are loads of restaurants claiming to sell 'Indian and Sri Lankan', but there really aren't many saying just 'Sri Lankan'," claims Rashinthe. "One of the questions we often got asked when we first opened was: what's Sri Lankan? Where is the Indian? You can't blame them because it's what they've been used to for so long – Indian food is so big in the UK!"
A fundamental difference between the two global fares is that Sri Lankans don't use the ghee, butter yoghurt or curd that's heavily present in Indian cooking. "We don't use garam masala," explains Rashinthe. "Any spice we do use, we only use just enough so as not to overdo it. Lunch in Sri Lanka would usually be a bit of meat with lots of veggies – it's just a natural way of eating as meat is so expensive there. Veg is so much cheaper and more accessible." Perhaps one of the reasons Sri Lankan food is having a long-overdue moment in the sun is because it lends itself so well to vegan, vegetarian or 'flexitarian' requirements. An impressive 70% of TCT's menu is vegetarian and it also has 16 vegan dishes, staying true to its ambition to provide something for everyone. "We're not trying to cater specifically for vegetarians or gluten- and dairy-free. Other than just a few dishes, pretty much our whole offering is that way already. We just did what we knew how to do."
The plates cover our table. Colourful. Varied. Abundant. As we tuck into a lip-smackingly good vegetarian spread – including the legendary 'Hopper', a bowl-shaped pancake served with or without an egg along with other fragrant fillings, which can then be rolled and eaten by hand – I learn that goat curry is the brand's most popular meat dish. "Goat is an expensive meat in Sri Lanka, usually only had on special occasions or big family meals, like a Sri Lankan Sunday roast."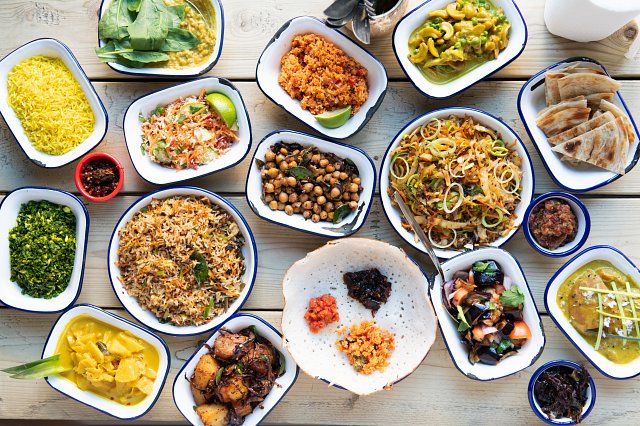 It's a dish that represents the heritage of the island, says Garrod. "There's the Dutch element, there's a Portuguese element, and the food represents their cultural evolution and everything that's happened over the years that has created their identity. The flavours are just amazing."
Garrod goes on: "Everyone deserves their space at the table. We need all world cuisines together. But our food really is less tempered. If you go to a casual Indian restaurant or takeaway, that's not what people are eating in the cuisine's country of origin – it's tempered for British palates. This is more authentic to what food really is in Sri Lanka. We're keeping it real!"
'Cocotails'
Described as their signature serve, 'Cocotails' are another unique offering that are getting TCT noticed. "We're really proud of our incredible artisanal drinks," says Garrod. "I think we have really hit the spot with aficionados, with cocktail enthusiasts and all the top echelons of that world. They are now taking us seriously for our cocktails."
Following about three and a half months of development, the brand relaunched its trademark tipple on 18 November, bringing its Cocotails menu to 18 drinks in total. The selection includes fresh takes on old favourites, as well as seven new concoctions, including a range of prestigious brands such as Moose Botanical Spirit, Della Vite Prosecco and George Clooney's Casamigo Mezcal. The tasty additions are just as fun in name as they are in appearance – from the 'Now or Never Negroni' to the 'BanaRama Tropicana' – and the fact they are so reasonably priced at either two for £10 or two for £12 makes them all the more tempting.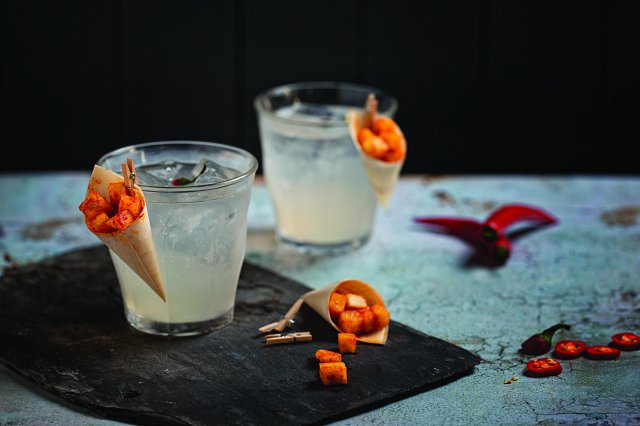 "It's affordable because we wanted to invite everyone to our table," Garrod explains. "We can't afford to employ bartenders who can do 500 cocktails off the top of their head, so we had to find another way. What we knew we could do was create 15–18 drinks that we can teach anyone to make. That is our focus. We've got beautiful drinks with spirits people wouldn't expect – and they're Sri Lankan spirits."
Family first
As the hospitality sector emerges from the pandemic, which has brought intermittent periods of sleepless nights, empty banks and back-breaking shifts, I can't help but feel uplifted by TCT's well-earned success. Part of this is owed to the innovative 'Intro Your Crew' deal the team launched at the end of the government's Eat Out to Help Out scheme, giving people 50% off food Monday–Wednesday.
"Sticking to our mantra, we decided that until the day someone says: 'We're going for Sri Lankan tonight' rather than Indian or Chinese, we won't stop," says Garrod. "That inspired us to take 50% off food bills and we extended that through to 2022. And actually, we're going to announce that we're going the whole way after that – it's really important for us."
The brand's dedication to the wellbeing of staff is another thing that really shone through during the pandemic. They recently set up the 'Coconut Coach' programme, for example, giving staff access to a health and fitness package worth more than £11,000, which staff can access on-demand. "We recognise that mental health is as important as physical health," says Rashinthe. "Covid of course accelerated the conversation, but we had always wanted to do something like the Coconut Coach – the pandemic just triggered us into thinking we need to do it now."
Genuine, heartfelt and ingenious initiatives such as these meant that TCT was able to open two new sites – Bath and Reading – while other brands were forced to close their doors for good, devastated by the impact of lockdowns. For Rashinthe, this triumph is a team effort. "It's all about family first," he says. "We learn from our strengths and weaknesses and ultimately know that our service defines us. Because of that, being a family and having everyone support each other, is a really big thing."
You may also be interested in…