The Alternatives – Meat-Free Menus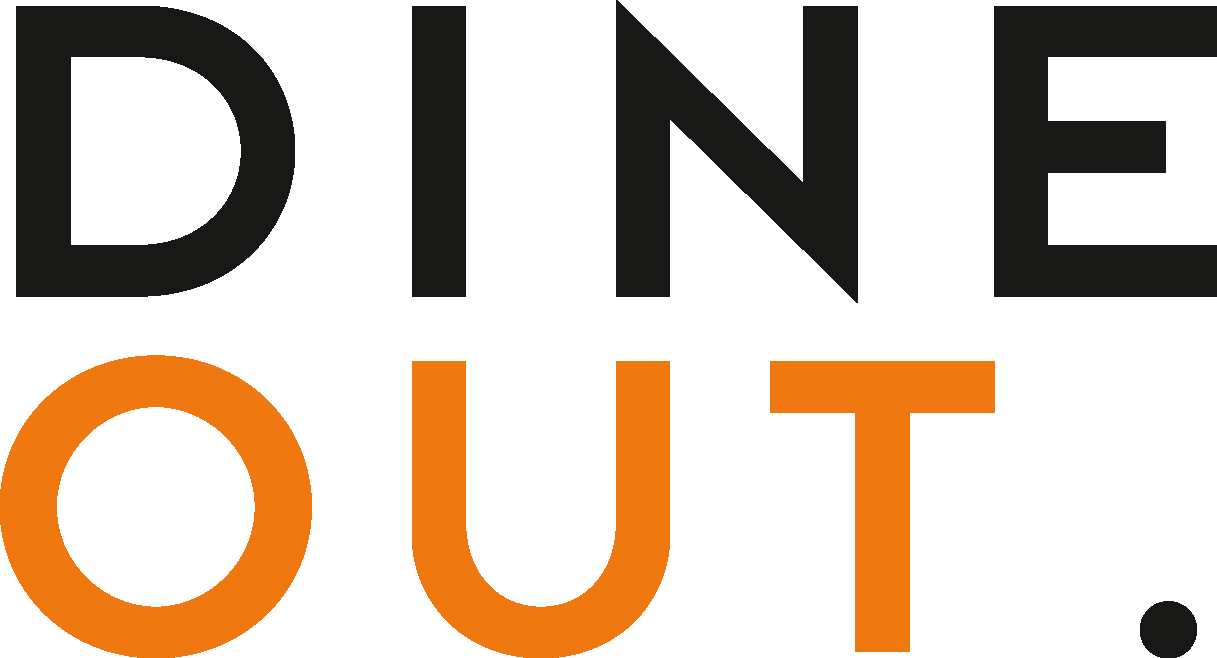 Apr 4, 2022
People are increasingly eager to make informed choices about the food they eat both in- and out-of-home, meaning that meat-free diets are no longer reserved for the purely plant-based eaters among us…
If you were in any doubt that the growing vegan and plant-based movement isn't a passing fad, stats from this year's Veganuary campaign present some food for thought. Since 2014, the annual challenge has encouraged people all over the world to take up veganism throughout January – and this year, participation levels soared to new heights, with the non-profit reporting a record-breaking 629,000 sign-ups.
This time, conversation surrounding the event seemed to hit a little differently, with more people using social media to discuss potential long-term lifestyle changes, even once the initiative was over. This is reflected in the results of a recent YouGov survey which suggests that 68% of Brits are actively trying to reduce their meat consumption, driven by environmental concerns surrounding sustainability, food production and animal welfare ethics, as well as growing acknowledgment of the humanhealth and nutritional benefits. "Meat-free isn't just a trend anymore, it's a consumer behaviour, and customers are demanding that more delicious meat-free dishes are added to menus," explains Phil Thornborrow, foodservice director at Quorn.
Plant power
The number of plant-based brands and meat alternatives has skyrocketed in recent years, with veganuary.com reporting that 682 new vegan products and menu items were launched this January alone. "Plant-based diners want the same experience as meat eaters," says Justin Clarke, business development chef at Nestlé Professional, owner of plant-based brand Garden Gourmet. "Adopted by most food operators, the vegan burger has been one of the key drivers encouraging people to try plant-based. However, as people tune in, they become more confident and curious, leading to growing interest in different formats."
Rachel Shoosmith, marketing manager of Creative Foods, agrees, saying: "With this in mind, it comes as no surprise that vegan, vegetarian, and plant-based menus have become major drivers when it comes to new product development (NPD) in both the foodservice and retail sectors."
NPD in this category really is booming, with pretty much any form of meat – chicken, sausages, mince and even fish – now available in various meat-free substitutes, from tofu and seitan to soya, lentils, peas, and the list goes on. This is great for operators looking to embrace the meat-free revolution, with the fast-growing availability of products on the market empowering chefs to branch out from traditionally meat-focused menus. And the on-trade is catching on, with figures from Deliveroo showing that around 15,000 UK restaurants added plant-based dishes to their standard menus in 2021. "Wagamama's menu is now 50% plant-based," says Richard McIlwain, chief executive of The Vegetarian Society. "Towards the end of last year, chef Marco Pierre White said he was 'mind blown' when he first tasted 3D-printed steak products. These plant-based fake 'steaks' – made from soy, pea protein, chickpeas, beetroot and coconut fat – are planned to be sold in Marco Pierre White's restaurants. One by one, the excuses for excessive meat eating are rapidly dropping away."
When choosing meat substitutes for your outlet, keep factors like provenance and sustainability front of mind, since two-thirds (66%) of the population now feel ethical considerations matter when choosing where to eat, according to a Paymentsense report. Take soya as an example; its status as a whole protein containing nine of the body's essential amino acids can be tempting, but, as Gordon Lauder, managing director of Central Foods, explains: "Soya sourced from overseas can be grown on land that contributes to the deforestation of the rainforests, so operators looking for sustainable options need to carefully monitor their sourcing of supplies."
People pleasers
According to a survey by CGA Insights, 86% of plant-based consumers feel it's important for outlets to have specially created vegan and veggie offerings, rather than simply adapting the menu's meat dishes. But to think these recipes cater solely for non-meat eaters is doing your venue a disservice, since aspirational meat reducers – commonly known as 'flexitarians' – now comprise 55% of the meat-free market, and as Thornborrow comments: "Lack of choice and innovative ideas is what frustrates these diners most when eating out-of-home."
Ovolo Hotel Group has built an entire estate of popular vegetarian and vegan restaurants, basing its menu portfolio on the concept that "plant-based food is for everyone". For Ian Curley, the group's creative culinary partner, success in this division is all about balance, and requires a menu with dishes that range from light to heavy, using a variety of textures, flavours and techniques. "We believe in vibrant vegetarian cuisine that delivers big doses of macro-nutrients through a balance of fats, carbs and proteins," he says. "We are conscious of always using dishes that can pivot from vegan to vegetarian with the addition of cheese or eggs. My own experience, as well as the expertise of consultants including Matthew Kenney, Roy Ner and Shannon Martinez gave us access to decades of experience in plant-based cuisine. A key focus has been ensuring we are creating something that appeals to everyone – from vegans to flexitarians and those who are simply keen on expanding their palates."
Japanese-Peruvian brand Chotto Matte takes a similar view on meat-free menus. As chef Jordan Sclare comments: "The plant-based community is growing and it's important to cater to all tastes while staying authentic to our concept.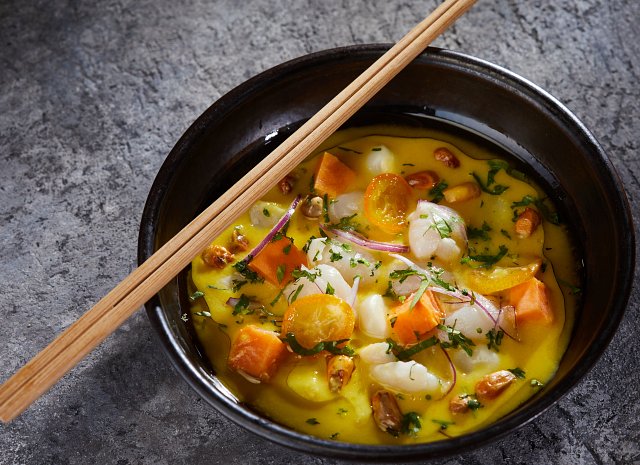 Lychee ceviche, Chotto Matte
"At Chotto Matte, we rework some of our much-loved signature Nikkei dishes to give them a unique vegan twist. For example, our lychee ceviche is a plant-based alternative to our classic sea bass ceviche, both made with leche de tigre, chive oil, sweet potato, Peruvian corn and coriander. Other popular dishes include our vegetable tempura and wood-fired bok choy with pomegranate, ginger and garlic soy."
Global fare served with flair
Pan-Asian cuisine works particularly well for meat-free menu mavericks. Chotto Matte's Japanese-inspired dishes are testament to this, with the restaurant recently featuring a specially crafted vegan gyoza filled with 3D-printed meat, which proved popular with guests regardless of dietary preference.
"Adopting current food trends can entice customers, and global cuisines such as Southeast Asian dishes continue to be hot favourites," says Greta Strolyte, brand manager of Lucky Boat Noodles. "Spices and punchy flavours can add appeal to vegan, vegetarian or free-from options and high-quality products will elevate dishes and draw in repeat custom.
"Our research shows that Thai food is now the third most popular Asian cuisine [behind Chinese and Indian], and meat is not necessarily the focus in Asian cuisines such as Thai. Its vibrant, distinct aromas and fresh flavours are derived from lemongrass, galangal, lime and sweet Thai basil leaves, which provide plenty of layers of interest for noodle, rice, tofu and vegetable options."
But don't feel the need to pigeonhole your menu to one specific region; there are plenty of international destinations with flavourful food cultures that perfectly suit this category – Mexico being another great example. Tacos, burritos and fajitas can be just as good with vegetable or meat substitute fillings, while salsas, guacamoles and other colourful dips and sauces provide a vibrancy that's not so easily plated in other popular fares. London-based Mexican restaurant group DF Tacos is evidence of how successful this partnership can be, having taken on Veganuary 2022 and thriving to such an extent that the chain has now made permanent changes to its menu as a result.
Simple yet satisfying
It's good to explore in the kitchen, but remember that quality ingredients, cooked to perfection, have the ability to speak for themselves – and sometimes it's wise to acknowledge your subconscious when it tells you that less is more.
"The widening offering and growing presence of meat alternatives in everyday cuisine means operators can easily incorporate more plant-based dishes on menus," says Michael Hunter, managing director of Meatless Farm. "The growing acceptance of meat-free alternatives is opening up these products to markets beyond London or 'vegan cities' such as Bristol, creating new opportunities for leading chains."
Smaller outlets without the capacity to make big menu alterations can still easily cater for meat-free guests. "To make things easier, choose appealing thaw-and-serve items that go down well with everyone," says Marie-Emmanuelle Chessé, international development manager at Tipiak. "Vegan food is now much more mainstream and enjoyed by all, so there are lots of delicious and convenient options available to operators."
Focus on your venue's non-meat offerings that have already proven popular, consider how they could be levelled up with a range of simple condiments or toppings, and, last but by no means least, market them well. As Lauder explains: "Very often it's the person with a dietary requirement that will choose where a group eats, so ensure you promote your meat-free options on social media, your website and your menu."
There's no doubt that your restaurant's reputation as a meat-free ally will continue to reap rewards, so give your meat-free offering the care and attention it deserves and shout about it as loud as you can. You're doing good for your venue, its guests and the planet – and for that, you should be proud.
You may also be interested in…