Feature: Serving with great Gusto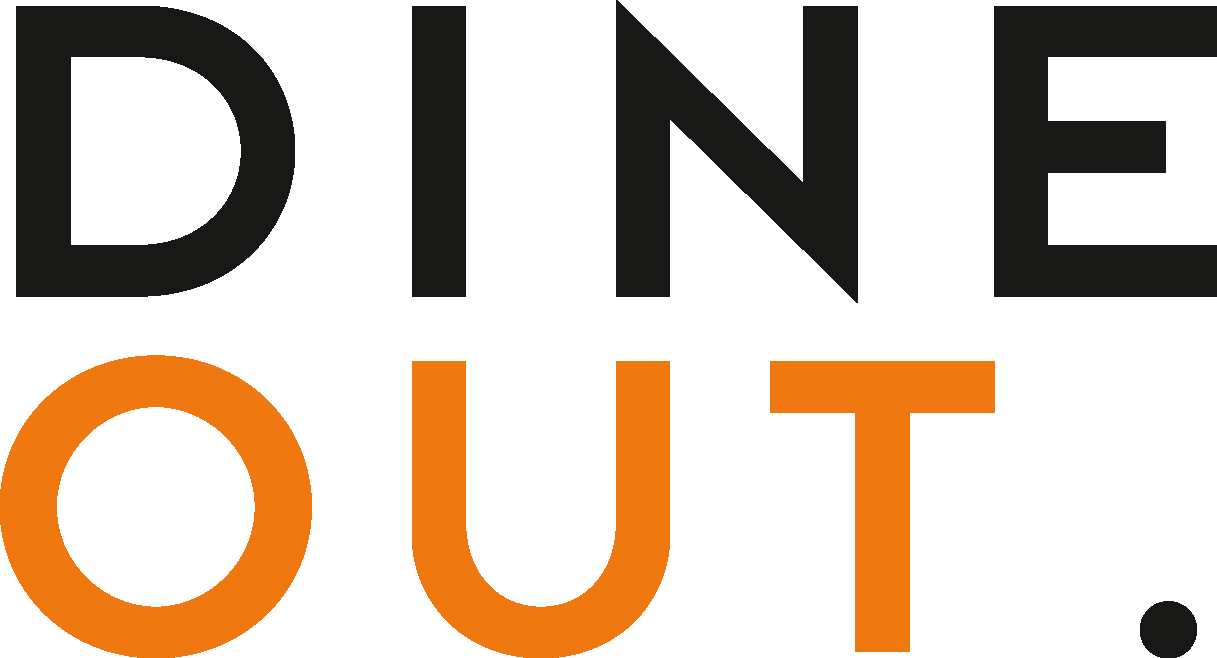 Jul 8, 2022
Gusto Italian's estate currently comprises 13 venues, with a footprint extending as far north as Edinburgh and all the way down to the Midlands. The group now has ambitious plans to venture further south, so Dine Out editor Genna Ash-Brown sat with CEO Matt Snell to discuss the future of the brand
After 17 years in the game, Gusto Italian is a well-known vertebra in the backbone of the UK restaurant industry. The brand was founded in 2005 by Jeremy Roberts and the late Tim Bacon of Living Ventures, gaining private equity backing from Palatine in 2014. Matt Snell – the group's current CEO and former MD – joined the team in 2018, equipped with years of experience in notable roles with some big industry names, including brand director at Giraffe World Kitchen and director at Red's True Barbecue.
"I'm not one of those  who pursued hospitality at university and came in at a senior level. I effectively left school with no qualifications of meaning, and I studied music technology at university," he laughs.
A career in hospitality may not have been quite what Snell had planned, but as the child of pub operators, the industry runs through his veins.
"I've done everything," he tells me. "I've been a waiter, bartender, supervisor, assistant manager, deputy manager, restaurant GM and area manager. Any job that's in a restaurant, I've done it!"
A true meritocracy
Snell sees his broad industry experience as a feather in his cap – one that allows him to relate to his colleagues on a deeper, personal level. "It gives me real empathy," he explains. "It allows me to remain grounded around my team and genuinely have some empathy for what they're up to, what they're up against and what they're dealing with. It allows me to have a conscience."
Empathy is an admirable trait – and one that is essential for any manager looking to support and inspire. The sector is currently straining under the weight of a mental health crisis within its workforce, with research by The Burnt Chef Project revealing that four in five hospitality professionals experience at least one mental health issue during their career. Left unattended, the crisis could have incredibly damaging long-term implications for the industry, so empathic leaders are incredibly valuable.
"I'm a people person," says Snell, cringing. "God, that sounds really cheesy, doesn't it? But it's true! Running a multi-site business means I'm generally in a different place and surrounded by different people every day. Whether it's having a chat with a kitchen porter who's just joined the company or talking to one of our senior investors who's put millions into the business, the conversations are often very similar. Hospitality is a leveller. It really is a true meritocracy. I just love that you can achieve whatever you want in this industry."
Let the ingredients shine
The premium-casual chain specialises in contemporary Italian cuisine, using fresh and simple ingredients in dishes designed to give diners a true taste of the nation's culinary delights. Highlights from the à la carte menu include honey-glazed duck and balsamic, San Marzano tomato orzotto, and pan-fried fillet of seabass. The brand also offers sourdough pizzas, sharing plates, classic desserts and, of course, a section dedicated to pasta and risotto.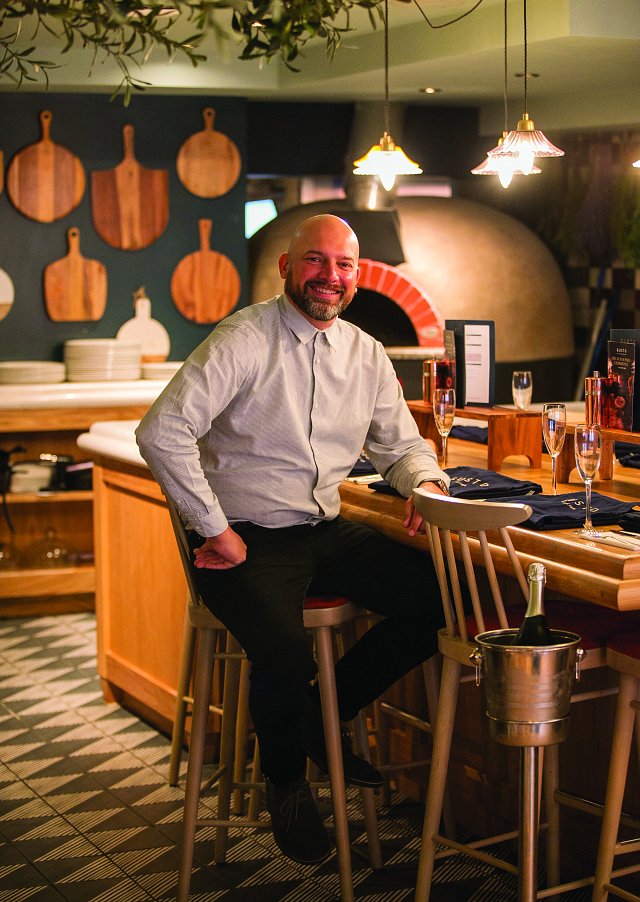 "Our menu is based on authenticity, so that means spending a lot of time in Italy – which is a nightmare," Snell jokes. In a normal year (so one not completely upturned by a pandemic), the CEO, accompanied by the group's head of marketing and executive chef, will visit Italy up to four times in the name of menu development.
"Italian food is generally based on amazing ingredients and nothing more," he states. "We once went to this restaurant in Puglia and had this really simple dish which is basically just peas and burrata. As food lovers, we sat for probably half an hour discussing what had been done to those peas to make them taste so good. The restaurant owner came over and his wife was the chef, so he got her out and translated, as she didn't speak English. She looked at it and said, "What do you mean?" She'd just fried them in some olive oil and served them." Snell's laugh is warm and bellowing. "The reason I tell you that is because we couldn't just come back, put cheesy peas on our menu and expect to sell that as a dish. But we can bring back some of those fundamentals or experiences and add them to different dishes."
Burrata features on Gusto's current menu, offered as part of an antipasti sharing board or as a standalone starter with tomatoes, pesto, red onion and aged balsamic. Peas are also included, though the original Puglia recipe has been reinterpreted with a signature Gusto twist. Guests who order the pan-seared king scallops with crispy pancetta, pea purée, mint, chilli oil and pork crumb can try it out for themselves.
"Graham Kirk, our executive chef, has a talent for turning our authentic Italian experience into something that works for the UK palate."
Gusto's menu is updated seasonally, but the brand also runs regional specials every month. "We've done specials that are Tuscan, Puglian and from the Amalfi Coast. All of the experiences we gain out there make their way to the menu at some point. The specials add real interest and dynamism. We've just signed off an amazing fresh truffle pasta dish that will be going on one of the new special menus. We're also playing around with a hot-smoked salmon dish – that actually comes in a cloche full of smoke that you open up and it explodes in front of you. Cocktail bars have a really fun time of it, don't they, with smoke and all that kind of stuff, but you struggle with that in casual dining. We're adopting some of that thinking around experience and theatre and having fun, building that into our food menu – and it really works. Guests go mad for it."
Knowledge is power
Gusto hit headlines back in May after announcing the launch of a brand-new apprenticeship scheme. The move demonstrates the group's commitment to employee investment, giving willing learners the chance to earn a degree-level qualification as they work. Thirteen junior managers have been selected for the first cohort. Over the next 18 months, they will study for a Level 5 apprenticeship in operational management while continuing their roles in the business, earning a qualification from the Institute of Leadership and Management. Each apprentice will follow a programme tailored to their specific development path, whether that leads to a role as assistant general manager, duty manager, bar manager – the list goes on.
"All restaurants have a level of junior management, and these are the people who run shifts day to day," says Snell. "It's one of the toughest jobs, having done it myself, because it's not fantastically well remunerated. You're trying to climb the career ladder so make a conscious decision to come off the floor where you earn lots of tips, so you lose that. It's a difficult two years in the career journey, but one that's entirely necessary."
Unimpressed with restaurant groups that force workers to study in their own time, Snell wanted to offer something different. "That's where these things fall down because people have full-time jobs – working for you," he says. "So we've actually given everyone on the initial intake time on their rotas to complete the work. That way they can be paid while also developing professionally. That's what makes this scheme unique. Ultimately, the return on investment for ourselves is that it improves our retention, while the payback for the learners is that they grow as leaders within our business."
Looking ahead
In terms of Gusto's short-term goals, steady growth is on the cards. "We'd like 15 or 16 sites on top of some fresh investment," the CEO explains. Longer term, Snell would like the group to branch out further south, and is particularly keen to prove that the brand can thrive in the competitive London market. "The great thing about Gusto's success is that it enables us to look at these new locations across the country," he adds. "Gusto can be as small or big as you want. We could certainly double or triple in size in the next five years – I think that's what makes us such a great investment opportunity. There's going to be lots going on – it's all very exciting."
You may also be interested in…