Feature: Family values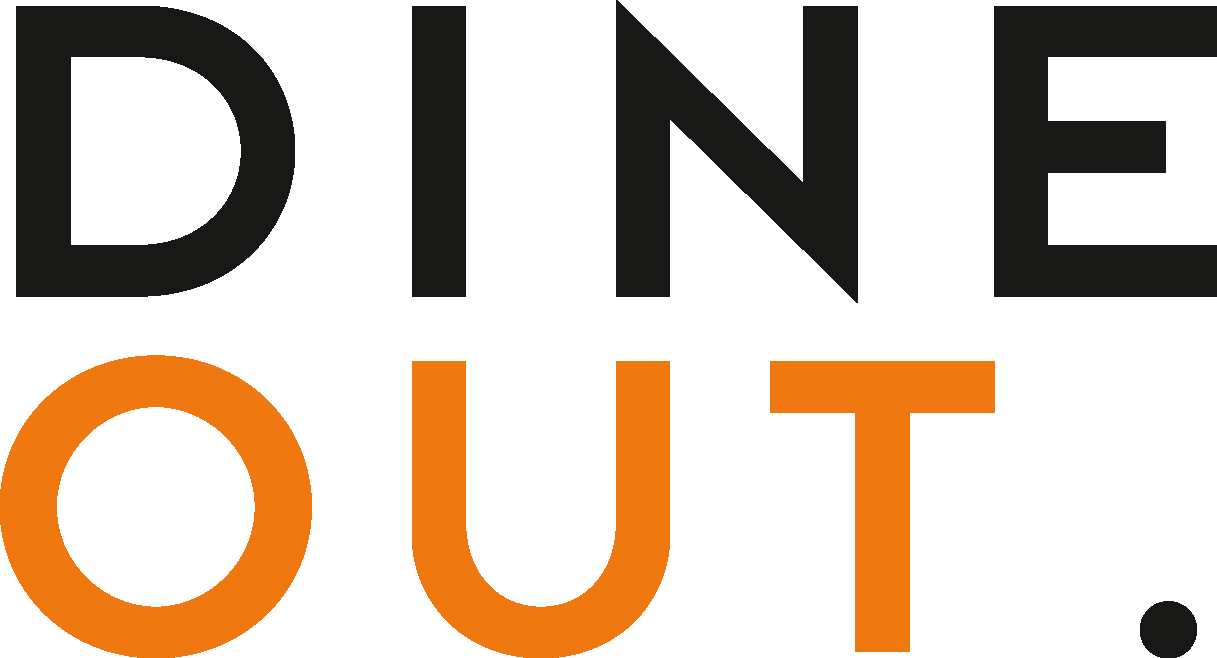 Nov 3, 2023
As the son of celebrity chef and restaurateur Rick Stein, Charlie Stein's route into hospitality was a relatively natural progression. Taking the role of director in August 2020 was a baptism of fire – but with the group landing a position in the UK's top 100 Best Companies to Work for last year, Charlie is clearly dedicated to leaving his mark on the Stein family legacy
Not every family dynamic has the stuff to survive the strain of business. Familial issues can so easily and insidiously seep into the professional context, creating a toxic work culture for everyone involved. To achieve success in the family enterprise, every member must be willing to compromise, open to new ideas and ready to embrace change – all things the Stein tribe have down to an art.
"When we were younger, Mum and Dad were both 'the boss'," says Charlie, the youngest of Rick and Jill Stein's three sons. "That's just the way it was. They put us in the kitchen – Jack and Ed in particular – as kitchen porters from a very young age. We wanted to impress them and help make the business successful. We're obviously much older now and me and my brothers get on really well. We operate in separate parts of the business. Of course, we have opinions on each other's areas, but no one gets upset if you offer comment."
On top of regular TV work, such as the Wine, Dine and Stein series he co-hosted with Charlie, Jack oversees the Stein Group's kitchens as executive chef, working beside their father and the group's founder Rick on all things food and menu development. Then there's Ed, who heads up new projects and interiors alongside their mum, Jill, leading the charge on new openings. Charlie takes care of the day-to-day across the company's 10-strong restaurant and hotel estate – the majority of which are located in London and Cornwall – in a director role he's held since August 2020.
Stepping up to the plate
While the familial pathway lay open to him, Charlie toyed with the idea of dipping his professional toes elsewhere in his late teens. But the real lightbulb moment came during a training class with a sommelier, when the aspirational cogs clicked into place and sent him on a journey through wine. "At that time, it wasn't even that I wanted to work in hospitality, it was just that I wanted to discover wine," he explains. And that was that – Charlie upped sticks and moved from Cornwall to London, where he stayed for nine years, eager to earn his stripes in a trade that was hospitality-adjacent. He took a job at the new-wave London wine merchant The Vinter as a marketer and purchaser, before moving into sales. But Charlie always intended to loop back to the family business at some point. He'd left the wine merchants by 2020 and was busy with consulting, all while remaining a shareholder in the family estate. Then, the pandemic hit, and it was all action stations. In his new role, Charlie delved headfirst into business survival mode.
"It was a strange and challenging time for everyone," he reflects. "In those first few weeks, we really did feel that we were going to lose the business before furlough came in. It was very existential. I'm trying to never forget those first few weeks and feeling like we could lose everything."
But out of the adversity came great innovation, with businesses across hospitality and beyond taking the necessary steps to ensure they made it through. The Stein Group was no different, with the Stein's at Home food box delivery service earning a pre-tax profit just shy of £1m in the first year of the pandemic. When lockdown restrictions allowed, the restaurants opened for fish and chip takeaway, with Charlie also steering the sale of wine from the sites. To this day, every bottle offered across the estate is personally selected by Charlie himself, with his knowledge and passion elevating the dining experience for guests.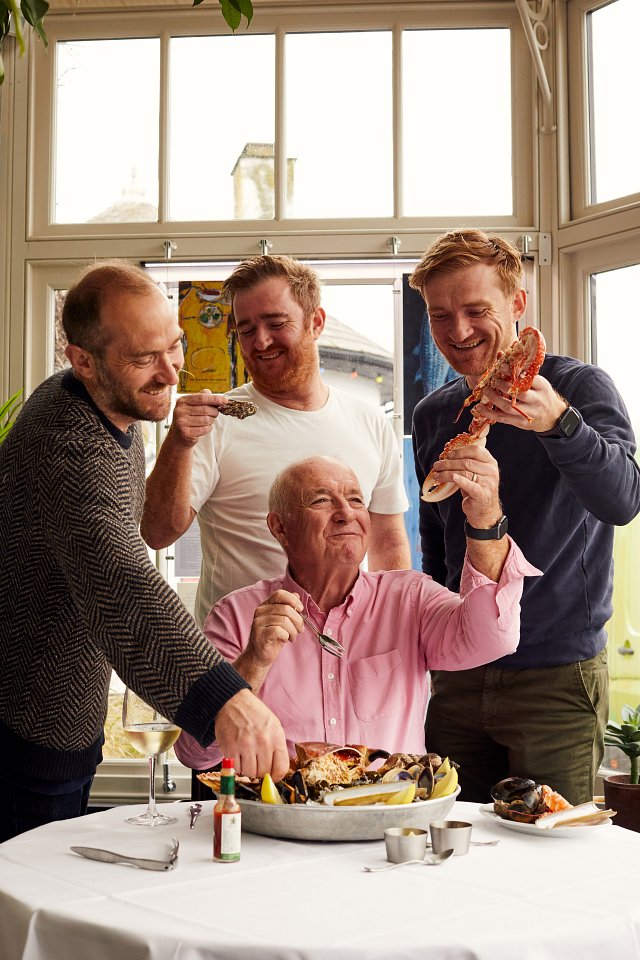 Ed, Jack and Charlie Stein with their father Rick
"It's all part of hospitality service," he states. "We want the wine list to be as interesting and compelling to our guests as the food. I want the teams to be enthusiastic about wine. I really emphasise the learning and development aspect for the team."
The Stein Group leaders want staff to view hospitality as a viable and valuable career, with an emphasis on the potential of wine as a profession in itself. "We're always trying to think about our people. It's almost a cliché these days to say we're all part of one big family as a business but we're literally a family-owned business. We speak to people, we listen to people and if there are changes they want to make, they've basically got a direct line to the board through just talking to us.
"We've done a lot around values as well," he adds. "The whole values piece we're using isn't just an exercise we've done just to stick it on the bottom of an email and never look at it again; we're really trying to embed that system into our culture. It's not easy because we're quite a big business and it takes a while for people to understand why we're doing what we're doing and what the benefits are for them." Charlie stresses that, while the group may not get it right all the time, they are on a constant mission to engage with and develop their team. And it seems to be working; while the sector battled a workforce shortage of 174,000 last year, an 83% increase on 2019 (the last pre-Covid year), the Rick Stein Group was being recognised by Best Companies as one of the UK's top companies to work for. Not only did the business land 88th position across all industries nationwide, it also ranked as the 14th-best leisure and hospitality company, the 9th-best company in the south-east and the 35th in the south-west.
Out of the frying pan, into the fire
So, the business made it through the pandemic only to be faced with an unfurling cost of living crisis, rising inflation and ongoing supply chain turmoil. The group's latest financial update reveals just how tough it is in hospitality right now, reporting a loss before tax of £347,000 from 3 January 2022 to 1 January 2023, down from a profit of £3.7m the year before. But this is an industry-wide issue, one that's affecting companies large and small and by no means reflects the quality of the business or the efforts of the people therein. The reality is that without the necessary government intervention, many operators will have no choice but to close the doors to their venues – and their livelihoods – for good.
"I just don't see the government shifting much on their position when it comes to helping the labour market," Charlie states. "That's another big problem for us and everyone in hospitality. It's why our people are so important – there just isn't enough wanting to come and work in the industry. We need some support with it, as well as with relief around VAT but I don't think that will ever come through. There's also support needed for utilities, but that hasn't come to fruition since it was mentioned last year. We're part of UKHospitality and they've been extremely good since the pandemic. But for us, our utility bills just wipe out any profit. There's not a lot we can do about that really."
Amid the doom and gloom, there's still reason to be cheerful. The group adapted to the challenges of the pandemic and evolved as a result, so you best believe they aren't resting on their laurels and letting the project pipeline dry out.
"While there's nothing I can comment on right now, we're ready to have a peek out there and see what's around. There's nothing concrete at the moment, but rooms are really good for us – we've always been a restaurant company with rooms but, actually, we are hoteliers too and our rooms perform well. We really enjoy creating lovely spaces in Cornwall, so that would be an area we'd be looking at, as well as restaurants elsewhere."
You may also be interested in…