Interview: Tom Kitchin, Kitchin Group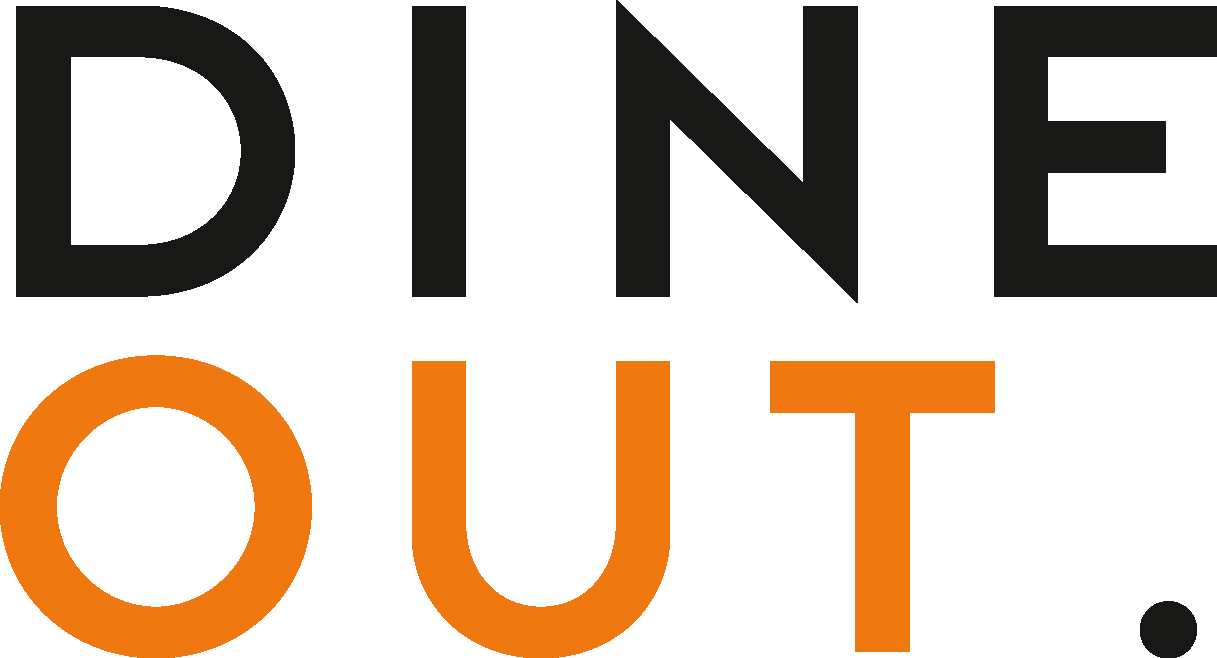 Feb 22, 2021
Tom Kitchin, co-founder of the Kitchin group, talks to Rosanna Spence about weathering lockdown, standing up for the supply chain and speaking out for Scottish hospitality
It's becoming increasingly difficult to talk to restaurateurs about anything other than lockdown. And rightly so when businesses are on the line. Though Dine Out will always try to shine light into the operating abyss the industry is currently facing – sometimes one must lean into the darkness to understand the true resilience of people. Even by 2020's insane standards, last year was trying for the Kitchin Group of restaurants and pubs – co-owned by chef Tom Kitchin and his wife Michaela.
The year had barely begun when the pair's Southside Scran venue in Bruntsfield, Edinburgh, which had only opened to wide acclaim in November 2018, suffered severe water damage because of a leak from the flat above. Water had pooled between layers of renovated ceilings and eventually gave in. 
"That was a massive problem for us," Kitchin explains. "It cost us an incredible amount of money and we had to close the restaurant. We then decided to rebrand and tweak the menu, bringing it back with a new emphasis. We were ready to relaunch when Covid came."
The pandemic also saw the permanent closure of his Castle Terrace restaurant, and a clutch of Covid cases were traced back to The Bonnie Badger in Gullane just before Christmas.
By Kitchin's own admission, it was personally a really challenging year: "There were some highs and good moments too, but they were heavily outweighed. But everyone's got wounds – its not just about me or hospitality. Everyone's got a story to tell."
We're talking the day after England's third national lockdown was announced, as well as Scotland's refreshed lockdown restrictions – though the news didn't come as a surprise to Kitchin.
"It's not hit me in the same way as the past ones have," he notes. "I was under no illusion that I was going to be opening the restaurant anytime soon, it's the reality we're facing. It feels like a different headspace to the first time, but, of course it's still very frustrating. 
"I think it's really hard for people down south to understand what's going on up here and vice versa. Scottish hospitality has not been operating at full capacity since before the first lockdown last year. We've had restrictions: 10pm, 8pm, 6pm and then no alcohol for basically the whole year."
When I asked if his team managed some positive trading before Christmas, ahead of the latest wave of closures, his tone is sombre: "We've been operating at a massive loss for months; we've fought every battle we could. We tried and tried. There's a feeling that we can't fight anymore. Now I think, 'everyone, batten down the hatches and let's get this done'. Do what the government says, so we can reopen and get the economy working again, because that's vital."
Artisan, not partisan
A strong social media presence has thrown the spotlight on many chefs sharing the industry's plight on public platforms. Kitchin is no stranger to raising issues affecting Scottish hospitality. Though recently his messages have gathered more momentum and, as is the nature of social media, everyone has their own opinion and agenda to fulfil.
"I've really tried not to be political but instead put the values forward that represent the industry," Kitchin explains. "But people take it in such a political way, and it creates such an incredible dichotomy. In Scotland, if you say anything, that's it: you're either a unionist or you're not a unionist; you're SNP or not SNP. Nobody knows what I vote because I never talk about politics. I'm just asking questions that reflect my industry."
Maintaining an apolitical agenda became even more difficult when Kitchin appeared on an episode of BBC Scotland's Debate Night in November. 
"I've done a lot of TV in my time, but on that show I was like a swan on a lake: I was gliding, but underneath my legs were paddling away," he remembers. "I just tried to be honest and not political, which is difficult on a programme like that. The message I was trying to get across was that restaurants and the hospitality industry is the linchpin – underneath there are all these different brackets of society that are supported by us. If we're not trading, there's a domino effect all the way down of businesses that are going to suffer and people who are going to lose their jobs."
So, without getting political, what does Kitchin want the Scottish government to do with its latest round of funding proposed by the chancellor Rishi Sunak to help support hospitality businesses (£375m)? 
"We can't keep borrowing money," he says. "The rent is a real problem. But often the people who own the buildings have that income as their pension or livelihood – it's not always a multibillion-pound company. I just hope that when we get back trading that the government gives us some leverage with the VAT and business rates. All these kinds of things really do make a difference to the industry, because we have a lot of debt to pay back."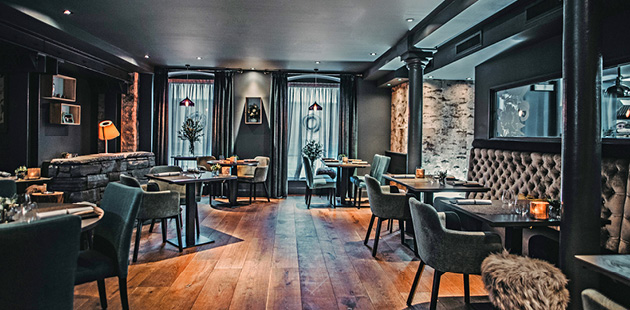 Think inside the box
When he's not putting himself in the line of fire for standing up for restaurant businesses and their suppliers on national TV, Kitchin and his team have been lending their skills and charitable nature to the support of local organisations.
"What we've tried to do as a business, and as individuals, is to work on our little patch here in Edinburgh," he says. "We've just tried to be part of the community and support local charities and institutions and to form relationships. I find that really rewarding and it's great that the staff have fallen into it too."
The whole team worked together to provide Christmas food boxes for a local youth centre, when the Kitchin Group's Kate Murphy, who's been involved with the charity for some time, was told many of its members were in desperate need of supplies. 
Kitchin also turned his hand to creating meals from Edinburgh students' cupboard ingredients as an act of solidarity with people facing lockdown in student halls. 
"I've never really been a student, so this was all quite new to me," he adds. "They delivered an 'isolation box' and asked me to create some meals from it. And that was quite an experience. It was actually quite a test to create something. It was all products that would sit in the cupboard at an ambient temperature, there wasn't much fresh stuff going on."
And looking to support new talent entering the wider hospitality and foodservice industries, it was recently announced that Kitchin is partnering with Compass Group UK and Ireland's new distinct catering business Compass Scotland as culinary ambassador. The role will see him contributing to the apprenticeship and training programme and working closely as a consultant.
"That's a really exciting project that came about last year and I'm really delighted to join forces with Compass," Kitchen says. "I've been really impressed with how proactive they are and how much they've been investing. It's obviously a massive company, but they're investing a lot of money into training the next generation and local suppliers.
"I'm really looking forward to getting stuck in and meeting more of the people that work for them. They've got some incredible events lined up throughout the year and I think that could be a really good relationship."
On the subject of Scotland's next generation of hospitality, what does Kitchin think are  the biggest challenges now faced by the country's young talent coming through?
"First of all, it will be to find a restaurant that they can go and actually work in, because they're all closed!" he exclaims. "There's a wide spectrum: people who are embracing Scottish hospitality and are being guided into a career with support. They're thinking about trying to get into a great establishment to learn the industry. And then there's the other side of it: kids who are dropping out of school at 16 and are told about a course at the local college. It's about trying to bridge that gap."
He admits he was in the camp of kids that left school at 16 with no qualifications. However, he always knew wanted to be a chef.
So, along with Michaela, the group is passionately advocating careers in hospitality and looking to promote from within their existing workforce – rewarding those already working in the Kitchin spirit and philosophy. In Kitchin's own words to young chefs: the harder you work, more doors will open and that will start to take you on your journey.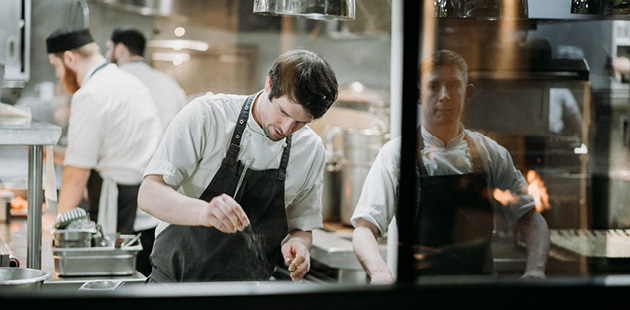 A lasting legacy
The key values that set hospitality apart from many other industries are why the scars of the pandemic run deep and will be felt long after the vaccine has enabled society and the economy to reopen.
"As an industry we care so much," Kitchin explains. "We're here to look after people and create experiences – that makes us happy. We're like a big family and look after our people. We didn't make everyone redundant like some of the big companies out there. We want to support our people."
One of his fears lies with the future of special, independent hospitality operators in rural areas of the UK, and in other cities with exciting restaurant culture, as more businesses fall victim to the pandemic. 
"London's always drawn the best talent, even when I was a young chef, I knew that's where I wanted to be," he adds. "London will always be able to come back. But if these incredible restaurants that have exploded in the UK over the last 10 or 15 years from Cornwall to the top of Scotland don't survive, then all that wonderful talent in those places will be drawn to where the work is."
Kitchin may now be balancing lockdown life with home-schooling four kids and maintaining his shuttered businesses, but are there any plans to replace his venues like Castle Terrace or expand into one of the now (sadly) widely available units?
"Absolutely not," he states. "I'm just concentrating on the core business that we have, trying to keep as many people employed as possible and really trying to focus on our buildings. We have a lot of money to pay back. I just want to get them back up and running and trading properly, not at 30% of what we would normally take. Then we can pay staff properly, pay back the debt and pay suppliers. It's so important to get the business moving again."
Kitchin may be resigned to a restricted mode of existence, but he refuses to be beaten by it. If he's learnt anything from the whole experience, it's that there's no "us against them", as he puts it. "We're all in this together". 
Have you learnt any new cooking skills in lockdown?
"Absolutely. I've been cooking at home with the kids, so I've been learning lots of different things. A bit of Chinese, Japanese, Mexican tacos – things that kids love. But what I've become really good at is cooking on my Green Egg barbecue, such as brisket, for 12 hours."
Where's the best place you've ordered food from while restaurants are closed?
"Two venues really stood out for me in Edinburgh: L'escargot bleu and Ondine. Those guys have been doing a great job and their food really made me smile."
Where was your last really impressive meal out in Edinburgh?
"The Little Chartroom. Roberta Hall used to work for us; she's a wonderful chef doing a great job."
(Images: The Kitchin)