Summer Drinks: Solar-powered pours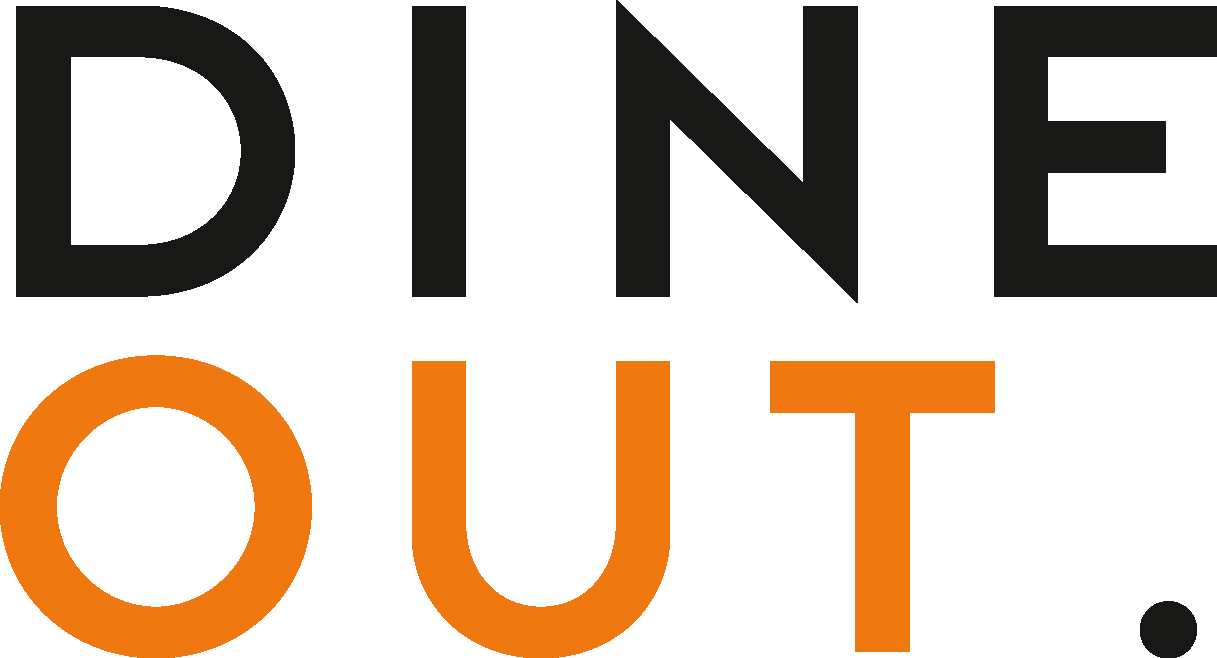 Apr 29, 2021
Raise a glass to the sun deities, forget the snow in April and discover what your guests want to be seen sipping this summer
An afternoon spent on a restaurant terrace, grazing away and sipping something refreshing is hard to beat. And these moments have never been so iconic now that operators can safely serve customers outside. Though there was plenty of time to plan spring and summer menus with expert precision while businesses were shuttered at the start of the year, there's still some wiggle room for additional libations. Let us inspire your next summery serve with lush, crisp potions that'll leave your guests feeling revitalised. 
"This summer is set to be different to those that have preceded," explains Paul Robertson, head of on-premise at Coca-Cola European Partners. "And while uncertainty remains around what will and won't be possible amid changing coronavirus restrictions, consumers will be looking forward to their long-awaited first visit to their local restaurant – whenever and in whatever format that may be."
Robertson notes that a number of key consumer trends have arisen out of the coronavirus pandemic, not to mention increased demand for soft drinks in retail – and operators need to consider how they can integrate these changing habits into their own menus. 
This approach should be tempered with the provision of drinks and serves that people have not been able to create at home – and are associated more with professional hospitality. 
"Consumers are drinking less alcohol but drinking better, with over half saying they would prefer a smaller quantity of a premium spirit to a larger quantity of a standard one," he adds. "As a result, premium mixers are a key driver of growth as consumers look to treat themselves with more indulgent drinks choices."
It's not just conscious alcohol consumption that has affected the way consumers behave since lockdown. Planning ahead and pre-booking visits have impacted peoples' perception and reasons for visiting restaurants.
"For example, in October last year, 35% of people were pre-booking and planning visits, as opposed to July 2020, when this figure was 25%," Faith Holland, head of category development for the on-trade at Diageo, points out. "We also know that the motivations for these planned and booked occasions are centred on people treating or rewarding themselves and others. Cocktails are the perfect serve to match these treat occasions because consumers are willing to pay a premium for something that feels elevated."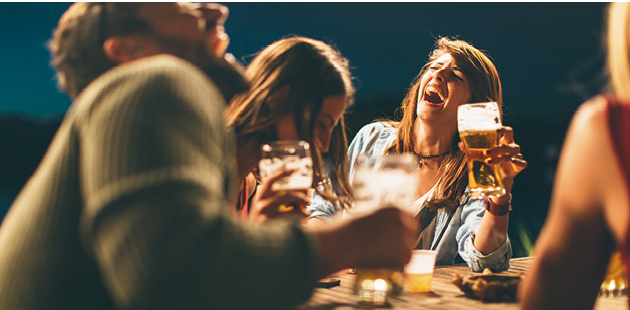 In the mix 
We know that consumers may have had their preferences changed since relying on the off-trade to quench their thirst in recent months, but how can operators best ensure they receive a drinking experience that cannot be replicated at home?
"When it comes to ingredients within cocktails, it is worth thinking about which liquids form the base of popular, high quality serves in order to engage and excite customers," says Holland. "Vodka, for example, is a popular spirit for cocktails and has a 41% share of all mixed spirits serves. 
"Passion fruit Martini cocktails are one of the most popular among consumers with 16.8% of the mainstream cocktail market share in the on-trade."
Holland also explains that the draught cocktail trend is increasing, as 84% of consumers who have ordered draught cocktails are likely to order again.
"By using draught cocktails, operators can provide guests with high quality drinks, but also save time, allowing staff to concentrate on customer service,"  she adds. 
The style of drink should, of course, match the flavours of the food they're being served with. It's a delicate balance, and drinks can be simple or complex. 
"Cocktail menus should be tailored towards your target audience – whether that's wild and whacky, in an unusual glass, or a simple serve – as long as quality is a key component then sales will follow," comments Lee Hyde, beverage innovation manager at Monin. "Outlets should focus on offering a selection of seasonal specials, as well as retro and nostalgic flavours such as daiquiris and whisky sours. Twists on classics like Aperol Frozé and Prosecco based drinks are also guaranteed to be big hits."
Hyde adds that almost 29% of consumers choose a venue based on its soft drinks range, so no-ABV cocktails are more important than ever before. Menus need to reflect this by offering a good variety of styles, flavours and tastes. 
"With consumers prepared to pay relatively high prices for good low- and non-alcoholic cocktails it is important to give the same level of thought to them as to regular cocktails, and offer interesting serving vessels, garnishes, quality flavours and ingredients," he notes. "Texture and colour are also key to creating Instagrammable content for summer menus, and these new drinks will help to achieve this. In addition, the trend for zero waste, also means less mess, versus fresh ingredients."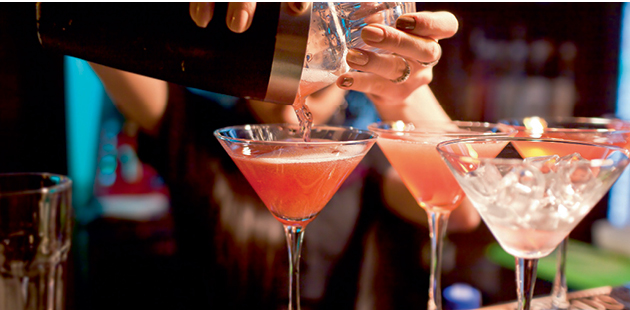 Back to nature
Drinks, especially cocktails, that reduce food waste and promote sustainable practices continue to grow in popularity. Switching from fresh to dehydrated garnishes can help, and we all know about recyclable or compostable straws. But a more sustainable approach can go beyond more theatrical elements to the drinks.
"Transparency and education will be key in 2021," states Calli O'Brien, marketing controller at Aston Manor Cider. "Consumers are seeking more information about the products they're buying; they want to know where the ingredients come from, the sustainability surrounding them and how they're affecting their health in terms of sugar levels and calories."
It will help customers make their drinks choice by listing key words on the menu and promoting their sustainable benefits.
"The past year has seen many of us want to reconnect with nature and choose natural ingredients where possible," adds Pev Manners, managing director of Belvoir Farm. "So premium mixers that can offer this transparency and provenance are really coming into their own, not to mention the fact that they taste great.
"Restaurants are a great place to explore new tastes and experiences, and after lockdown and long periods of time spent at home, people will be in the mood to treat themselves as hospitality starts to open up again. Having access to a choice of interesting and innovative flavours is key, in particular more interesting soft drink options that deliver on taste with or without alcohol, to help people make the most of social occasions out of the home."  
Just say no (and low)
People continue to make healthier choices, and industry suppliers have reacted by flagging any relevant benefits. This has been supported with releases of products such as low- and no-alcohol in the sector.
"The increase in popularity of low- and no- alcohol options among teepartial and teetotal drinkers is a trend that is set to continue, as more people choose to moderate their alcohol intake or upgrade from their regular soft drink," says Calli O'Brien, marketing controller at Aston Manor Cider. "According to recent research, 27% of 18- to 35-year-olds say they are actively cutting down on alcohol consumption. More than half (56%) of the same age range are now consuming more low- or no-alcohol products, demonstrating the increased sales opportunity in this category."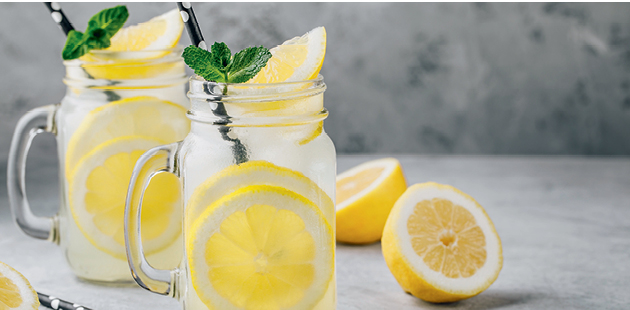 Grappa-ling with summer serves 
Paolo Vernetti (PV), managing director and executive chef at Morso, an Italian restaurant with two sites in the capital (Abbey Road and Kensal Rise), has given his grappa-based cocktails a refresh for the warmer months. Dine Out caught up with him to discover his approach to menu management.
DO: Where do you look for inspiration when you're updating your drinks menu? 
PV: The influences for our summer list will be quite varied; we will certainly look at the season and work with flavours that feature lighter, fresher expressions while keeping with our core values of grappa-based, Italian in character and great value for money. We will also keep one eye on current consumer trends like longer drinks and low- and no- while focusing on trending styles like spritzes, classics with a twist and unexpected flavour combinations. 
DO: How do your summer and winter drinks menus usually differ from one another?
PV: They differ in a number of ways. Flavour-wise, winter drinks tend towards shorter pours, higher ABV, more mature and more complex flavour profiles. In summer, customers like longer pours and a lower ABV for afternoon drinking in good weather. Flavours tend to have less complexity and depth but offer greater refreshment. Ingredients also change with fresh fruits, botanicals and younger grappa bianca coming to the fore in summer. In winter herbs, barks and roots are better paired with aged or smoked grappa. 
DO: What were your most successful summer serves last year, and do you plan to revive any of these flavours or ingredients for the upcoming warmer months?
PV: I remember a very successful cocktail from previous summers called An Englishman in Friuli, which was an Anglo-Italian creation featuring fresh English strawberries and Italian basil on a white grappa base. I almost always feature a strawberry cocktail of some kind in the summer as it is such a high quality and widely available product that works so well with grappa. So, a version of this will almost certainly be revived. Chilled vermouth is a fantastic summer ingredient and right on trend at the moment, so look out for a number of vermouth-grappa combos as well.
DO: Do you ever recommend food pairings with your summer drinks? 
PV: We have made some pairing suggestions in the past, but it is not really a big part of the way we work. A good cocktail-food pairing has so many more variables than a wine-food pairing and we tend to think that if you like the dish and you like the cocktail then that is the right pairing. As our concept is smaller plates and therefore more different dishes being tried, some of our lighter cocktails like our Cherry/Elderflower Fizz or Chamomile Mule will pair nicely with our small bites, but they may not work so well with a tagliatelle cacio e pepe. For us, pairing across the whole meal is quite complicated. Also, once you start looking at cocktails like a Negroni or Old Fashioned, the ABV is not really conducive to perfect food pairings. 
You may also be interested in…