INTERVIEW: Sam Ward, Simon Rogan group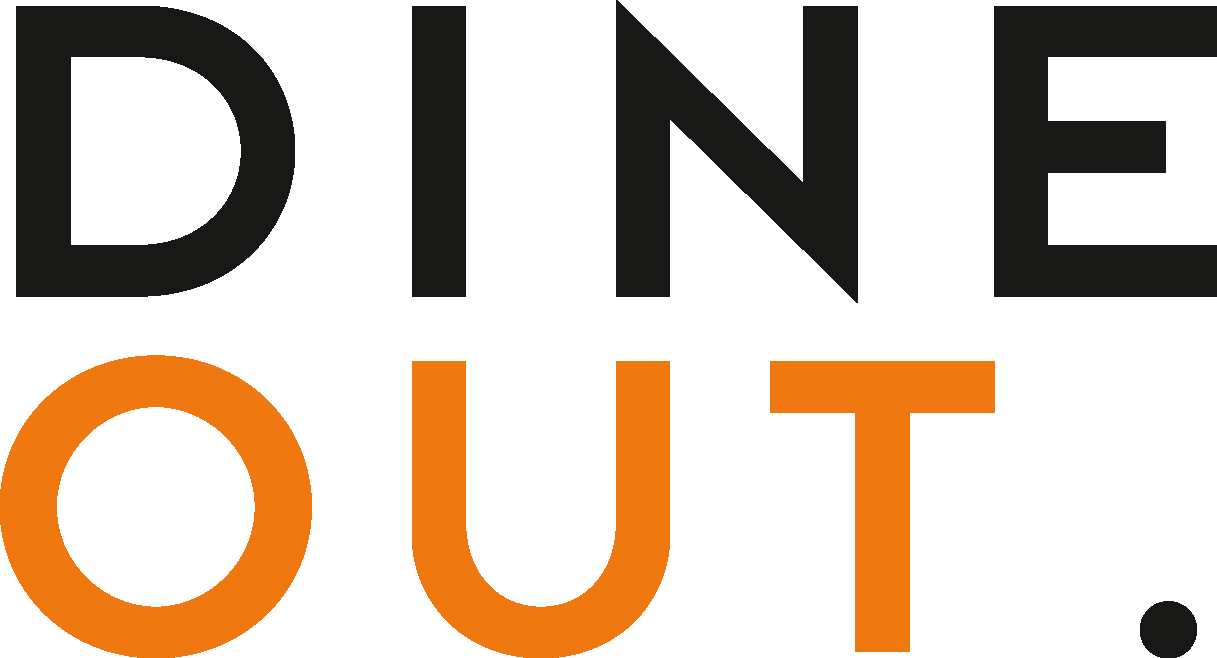 Apr 29, 2021
Sam Ward, managing director of Umbel Restaurants – Simon Rogan's family of venues – tells Rosanna Spence he why thinks meal kits are here to stay, and that he's making the investment to prove it
There could be worse places to spend lockdown than between the craggy precipices and glassy waters of the Lake District. But don't let the tranquil wilderness deceive you. Just because visitors  haven't been able to visit the area and reach culinary nirvana, doesn't mean restaurant businesses there have relaxed. No, in fact, if anything they're grafting harder than ever before. 
Picture this. It's 4am, and Sam Ward – managing director of Rogan's Umbel Restaurant portfolio, pictured below – hasn't slept in three days. He's hunched over his computer, putting the final touches to Simon Rogan at Home's online hub. What started as a little tweaking to an existing basic e-commerce section on simonrogan.co.uk has today bloomed into an at-home meal kit provision that has way surpassed £1.5m in revenue since its inception last year. The sleepless nights and endless Google searches to self-build the digital platform were worthwhile, it seems. 
And though the industry is gently unfurling its leaves, welcoming back guests into its gardens, under its terraces and into outside seating – Ward isn't distracted from his passion project. Simon Rogan at Home will endure as the industry reopens, and he believes meal kit options have changed the way customers interact with the business forever.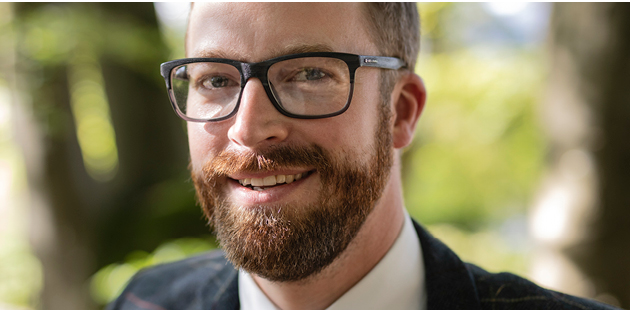 "I assumed all the people ordering our meal kits were going to be existing guests," Ward explains. "Actually, that's not true at all. There are those people, but there are others too. We had one client who ordered one meal every weekend. I contacted them and it turns out they don't feel comfortable eating out alone at restaurants after their partner passed away. So, meal kits are their Mecca: restaurant quality food without the anxiety of going out."
For other guests, of course, there's a financial difference. A meal at L'Enclume could set you back a few hundred pounds, whereas a three-course meal from Simon Rogan at Home will cost £45 per head.
Since the UK locked down at the start of this year, Ward's team has been lovingly turning out 1,300 meal kits each week; when we spoke, he'd just released April's menus and had taken £75,000 in 18 hours on orders for those. But, as he puts it modestly, the income is stop-start. Once all the orders come in and the quota is full, there will be no more income from online customers for three weeks. 
The project has come a long way since its humble beginnings: fresh food from the kitchens last March started going to people in the area who needed it most (via a helpful vicar and a local hospital).
"Then some people got in touch and said they would buy these ingredients from us," Ward recalls. "So, I hacked the e-commerce shop we already had that sold gifts and vouchers, and we would sell meals for £5. They cost about £2.50 to make, so every time one was bought, the customer was paying for two to be made, and we'd send the other one to the hospital."
Then the ingredients from Rogan's rather sizeable farm (known as Our Farm) were ready for harvesting, which saw the team assemble veg boxes that were then added to the website. The three-course meals from L'Enclume and Rogan & Co followed, which eventually merged to create the current Simon Rogan at Home offering (pictured below).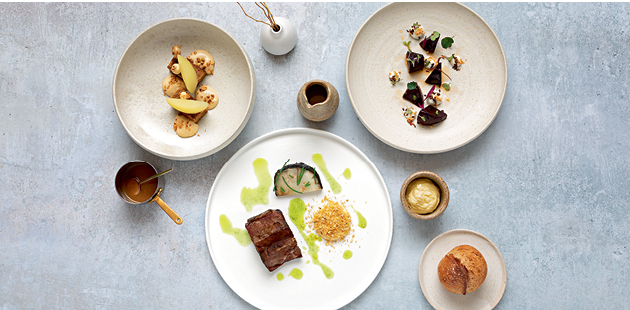 And rather let this blossoming branch of the business wither away when the restaurants reopen this summer, Ward has taken on a 1,700 sq ft warehouse, which will be converted into a dedicated meal kit facility (with £150,000 invested into the kitchen alone). Simon Rogan at Home will finally have a nest of its very own. 
"The current budget is for nine staff, but it depends on orders," he explains. "We could take on more staff. I've also secured two potentially quite massive corporate contracts that will give us exclusive access to 45,000 guests a week to sell products to. It's a market I'm really chuffed with." 
Sounds intriguing, doesn't it? Though Ward was unable to confirm any more details at this time.
Firmly rooted
Ward may have only stepped into his role as managing director in January 2020 (leading the 180-strong team into the pandemic determined to keep team spirit alive and kicking), but his relationship with Rogan's enterprise goes back much further.
"Simon took a punt on me in 2008, when I was a cocky bartender, and we opened Rogan & Co in the sleepy village of Cartmel," Ward says. "People would ask for a pint of Speckled Hen at the bar and I'd say, 'Well, you can do, or you could try a deconstructed basil and almond martini?' They'd look at me and say, 'Sling your hook!'" he chuckles.
Ward then spent some time as a sommelier at The Ritz in London (moving to the city where his wife got a job) before returning to the north to be with family, when Rogan made contact again and asked to meet.  
"I rocked up in dungarees after chopping logs," he remembers. "I suddenly realised I was in a job interview with Simon and his wife Penny. And not just any job interview, but one for maître d' of L'Enclume."
That was 2012 and Ward flourished alongside Rogan from there on in. He became operations manager two years later, and then started opening other restaurants for Rogan, including sites in Hong Kong, as operations director from 2017. Rogan has now welcomed him into the fold as partner as well.
And who'd have thought Ward's first major task would be to lead the team through a pandemic that would batter away at the very essence of hospitality? 
"This last year hasn't been about hierarchy," he affirms. "It's been about humans looking after humans to get through it. My dream was to always have a company that created a supportive network and was not autocratic. This year has really helped us realise that." 
Ward and Rogan stopped paying themselves when the industry first closed, and the rest of the executive team went down to a basic wage. That meant the team members 'on the ground' were barely affected.
"By doing that we sent a message to the team really early on that we were all in this together," he explains. "It's not about equality, it's about equity. A 10% pay cut to some people can have a bigger effect than a 50% cut to someone else. And now we've been able to make more hires throughout the last 12 months. Our team is going to be the biggest it's ever been."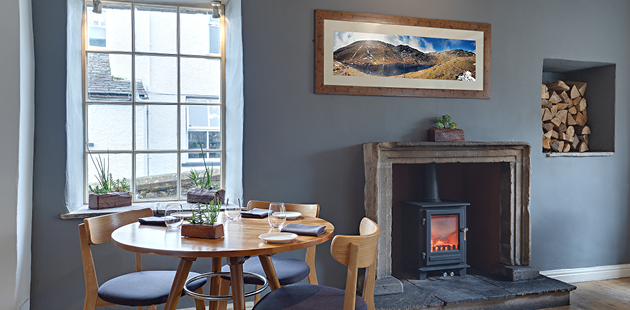 Spinning plates
The new meal kit facility will take the pressure off the business, which anticipates an incredibly busy year of bookings. When the industry reopened during 2020's warmer months, the team had to utilise kitchens at Kendall College in order to balance the levels of production as the restaurant kitchens began serving dine-in guests once again. 
"Last summer, we were not prepared for how busy we were going to be," Ward states. "This year, we are. My bookings are absolutely insane, but we're ready to go.
"We've just spent the year grafting and getting ready to reopen properly. We've changed over our back-of-house systems to more improved ones; we have a HR and recruitment executive, which we didn't have before; we've tidied up contracts; and repainted and maintained everything in the buildings. We're in a better position than we were 12 months ago because of all this. The whole team has taken the bull by the horns. Everyone has given 110%."
It's this dedication and careful planning that has allowed the team space to breathe while venues reopen this spring. And where better to take in huge lungfuls of positive air while contemplating the Great Unknown (aka: four weeks ahead during a pandemic) than overlooking Lake Windermere?
"We have a huge terrace up at Henrock [in Linthwaite House]," Ward explains. "And rather than try to shoehorn an operation in an outdoor area, we thought, 'let's go to town on this terrace'. We have this incredible stretch canopy with heaters and rugs (because, it's England) and we also thought about food – do people want high end fine dining when we reopen? The focus is on seeing people. So, we're running an expanded version of our dirty burger we served at Rogan & Co, with loaded fries, hot dogs, mac 'n' cheese and salad from the farm. All overlooking Lake Windermere."
Ward has also snuck in an extra table, which is only bookable by the staff for lunch, afternoon, or dinner. They're encouraged to use their 40% staff discount (so no money is made on the table itself) so the team can enjoy some hospitality before all the venues reopen in May. 
One venue that remains in chrysalis for now is the UK branch of Roganic. The start of last year saw the team plan to move sites once it was realised the concept lent itself much better to a more spacious venue – as seen with the success of its Hong Kong counterpart. 
"We were looking at two new sites before all this happened," Ward notes. "We'll let the dust settle in London a bit first."
And there's some exciting news on the horizon for the group, though Ward was unable to share specific details at the time.
"We are doing something slightly different in London," he hints. "It's an exciting project, which will be released sometime in June, to start in September. And we have another project launching in September, too – potentially two more restaurants opening in the next 12 months, neither of which are on continents where we currently operate."
Watch this space. 
You may also be interested in…